Washing and sanitizing hands has always been important, but it's recently become the focal point of many skincare regimens. And sure, while you may be ridding your skin of germs each trip to the sink, the increased frequency of this necessary step can leave hands raw, red, and just overall irritated. This is because it's sabotaging your skin's moisture barrier.

The barrier is the outer layer of your dermis, which helps shield your skin from harmful microbes (among other external factors) with a delicate balance of proteins and lipids. "Dry, cracked hands occur from over-washing and stripping the lipids off the skin tissue," explains Newport Beach-based dermatologist Zena Gabriel, MD. With the loss of those lipids, skin becomes irritated and inflamed — and once that cascade of inflammation begins, it spirals, and can get significantly worse with every subsequent wash. 

While there are steps you can take to reduce the likelihood of this uncomfortable outcome — like slathering on intensely-hydrating hand creams — you may still experience itchy, parched paws. Opting not to wash your hands isn't an option, so we tapped dermatologists to find out how to handle and heal dry, cracked hands. Keep reading to discover seven easy ways to ensure your hands stay healthy.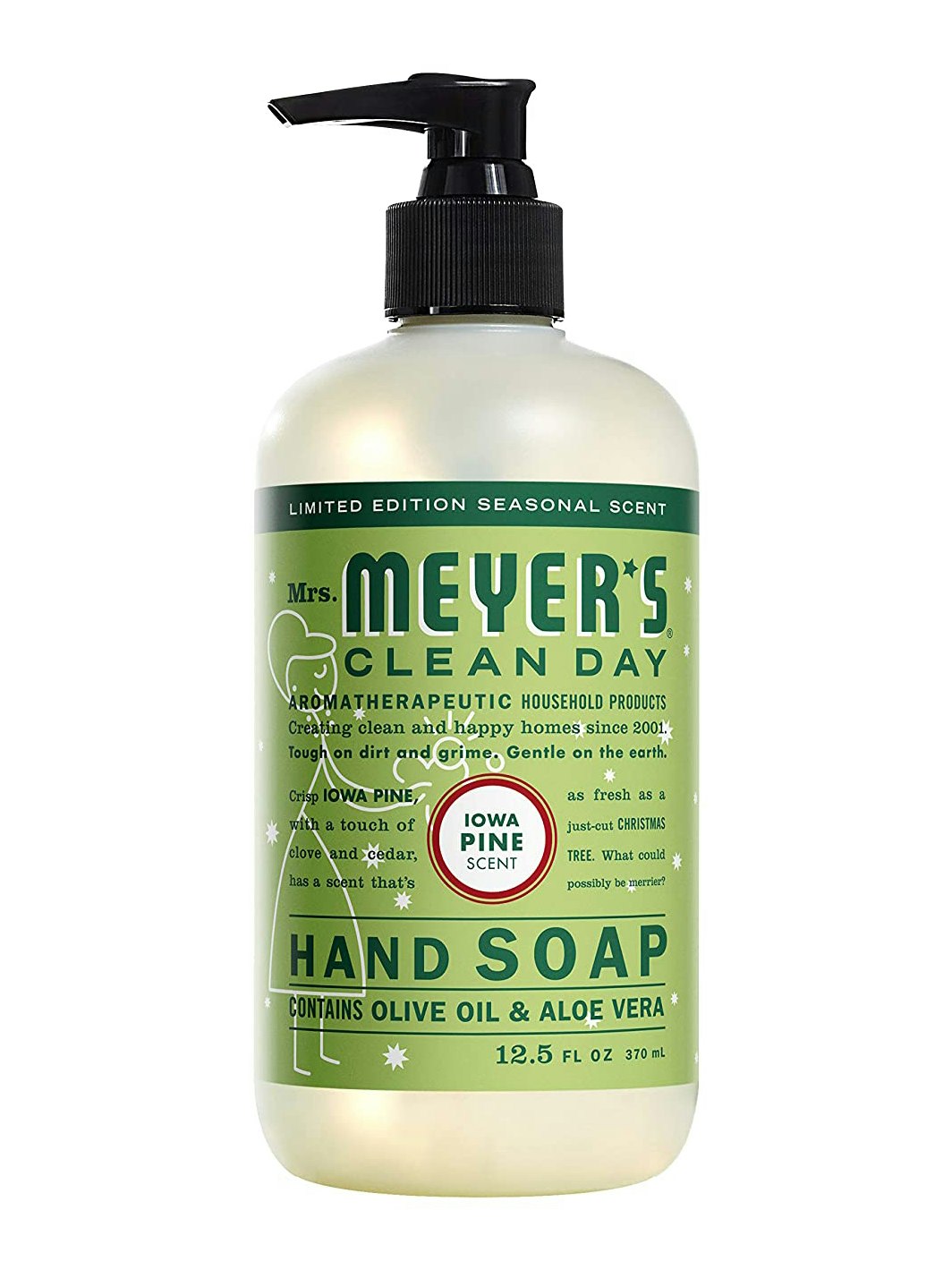 Tip to Heal Dry, Cracked Hands #1: Wash With Mild Soap Formulas
Interestingly enough, you don't necessarily need to suds up with antibacterial soaps. According to the FDA, plain ol' soap still gets rid of viruses and bacteria, so long as you're thoroughly washing your hands. Plus, the FDA notes that these stripping formulas can contain harsh ingredients that can end up doing more harm than good — to both your skin barrier and the environment. Instead, Ranella Hirsch, MD, a board-certified dermatologist in Cambridge, Massachusetts suggests using mild soaps, particularly ones with gentle ingredients, like ceramides and green tea. We like this aloe vera and glycerin-spiked formula from Mrs. Meyers ($14) which leaves our fingers clean without feeling stripped.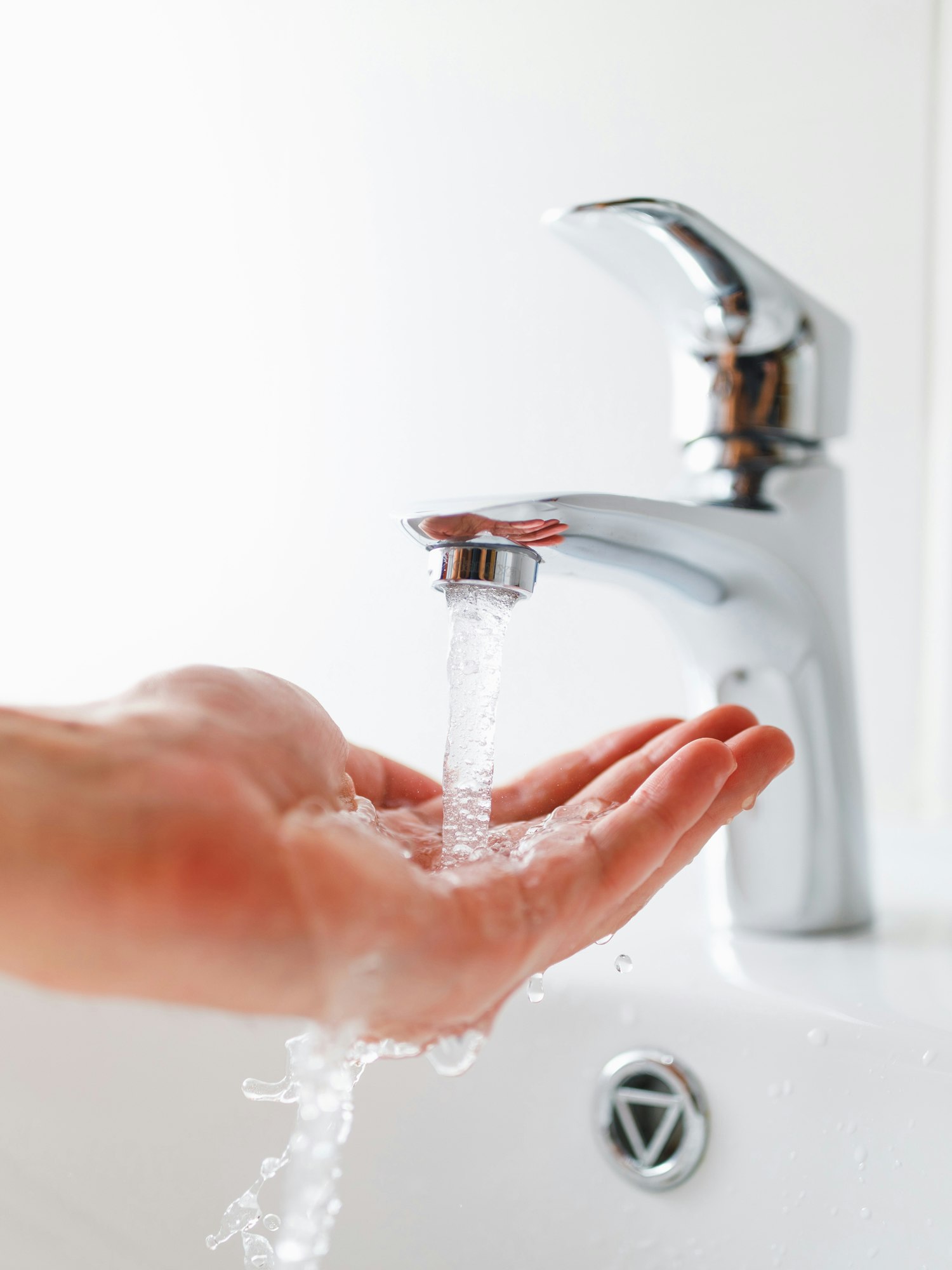 Tip to Heal Dry, Cracked Hands #2: Opt For Lukewarm Water
You may think the hotter the better when it comes to killing bacteria, but that's not true. Scalding hot temps can exacerbate any irritation or dryness — and in extreme cases cause dermatitis. Luckily, the actual mechanical act of rubbing your hands (paired with a gentle soap, that is) lifts dirt and grime from your fingers — and lukewarm water can't hurt, either. "As long as you wash your hands for 20 seconds with soap, it will destroy the lipid exterior and kill the bacteria effectively," says Dr. Hirsch.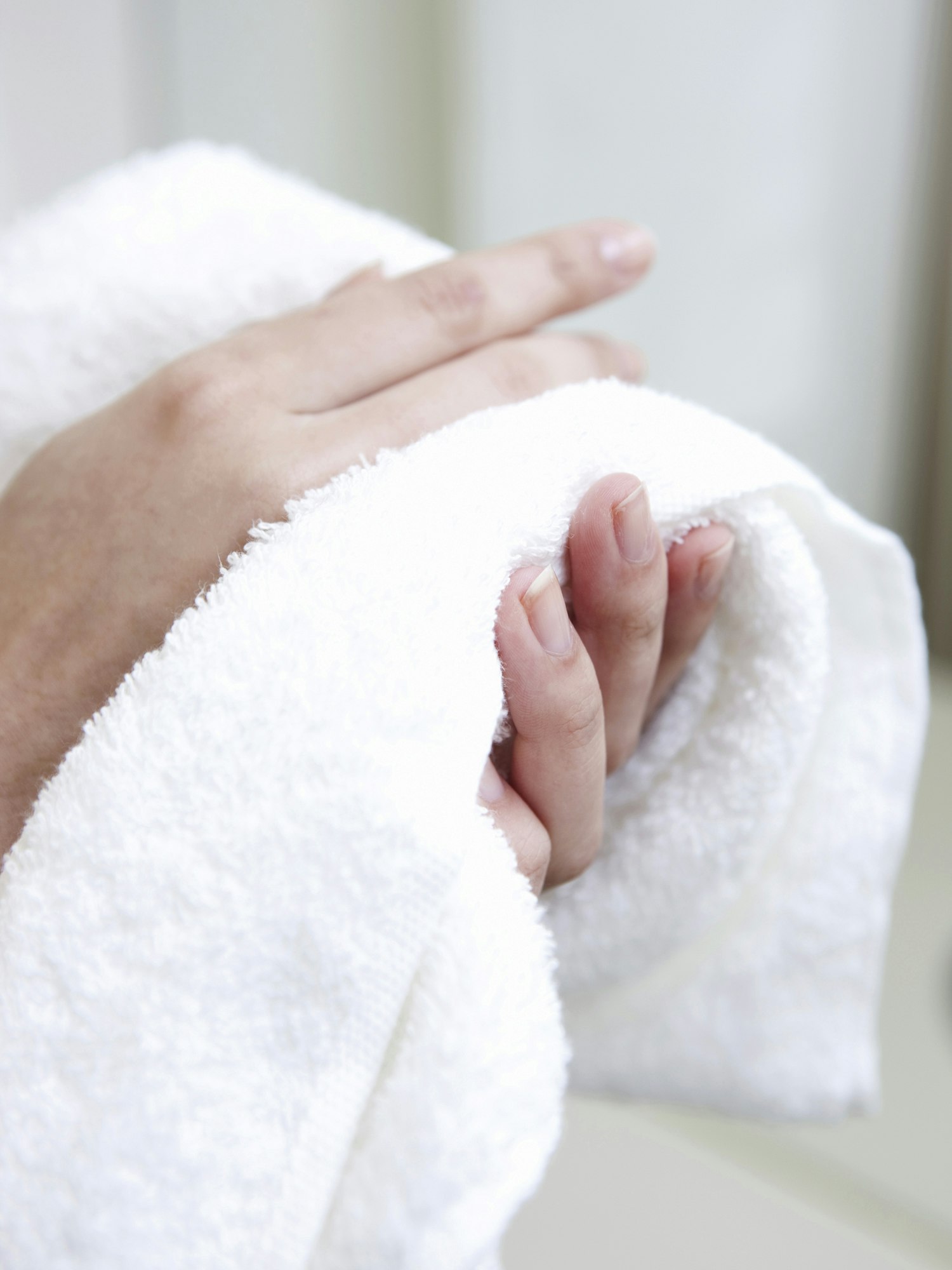 Tip to Heal Dry, Cracked Hands #3: Pat Dry, Don't Rub
Unlike when you're lathering up sinkside, any friction while drying your hands can amplify irritation, informs Dr. Hirsch. To avoid making the cracks and rawness worse, she recommends using a gentle patting motion — as opposed to forcefully rubbing your hands dry after washing. This helps maintain the skin barrier while leaving removing excess water from your hands.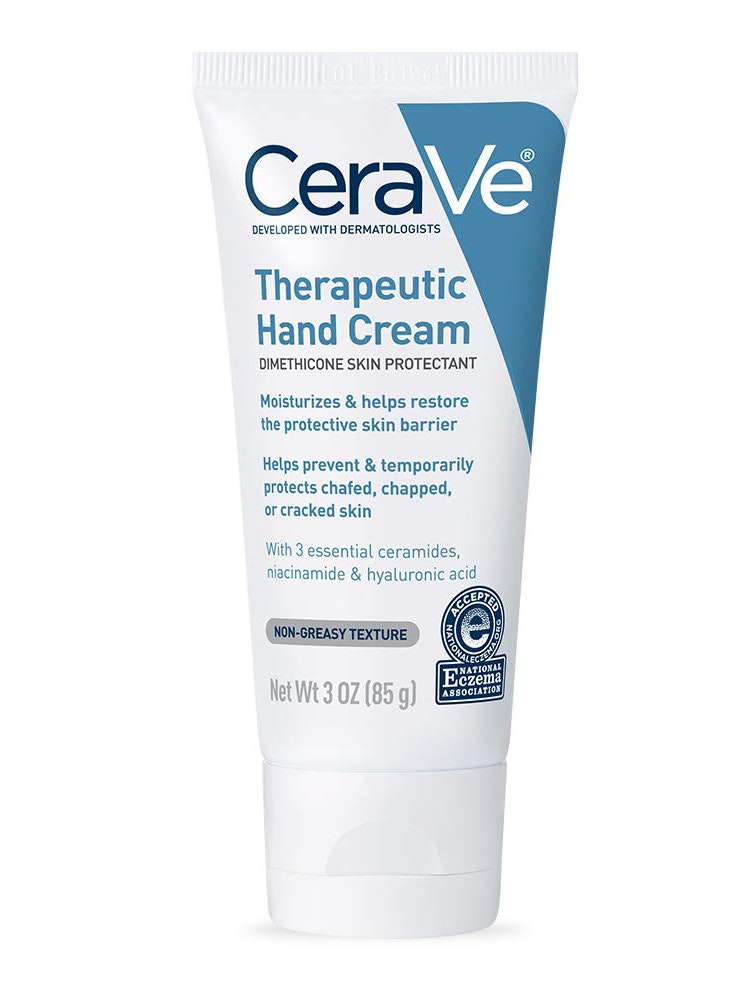 Tip to Heal Dry, Cracked Hands #4: Use Moisturizer While Your Hands Are Still Damp
"A moisturizer should be applied on damp towel dried hands immediately after hand-washing." says NYC-based dermatologist Cameron Rokhsar, MD. Swiping lotion onto damp hands allows for a higher-absorption rate, and helps to lock in moisture since the cream acts as a barrier allowing for your skin to soak up the hydration. This is especially true for water-loving ingredients like Hyaluronic Acid—a sugar that is naturally found in our bodies that can attract and hold up to 1,000 times its weight in H₂O. We love CeraVe® Therapeutic Hand Cream ($11) — an HA-spiked lightweight cream that absorbs fast and doesn't leave any residue behind.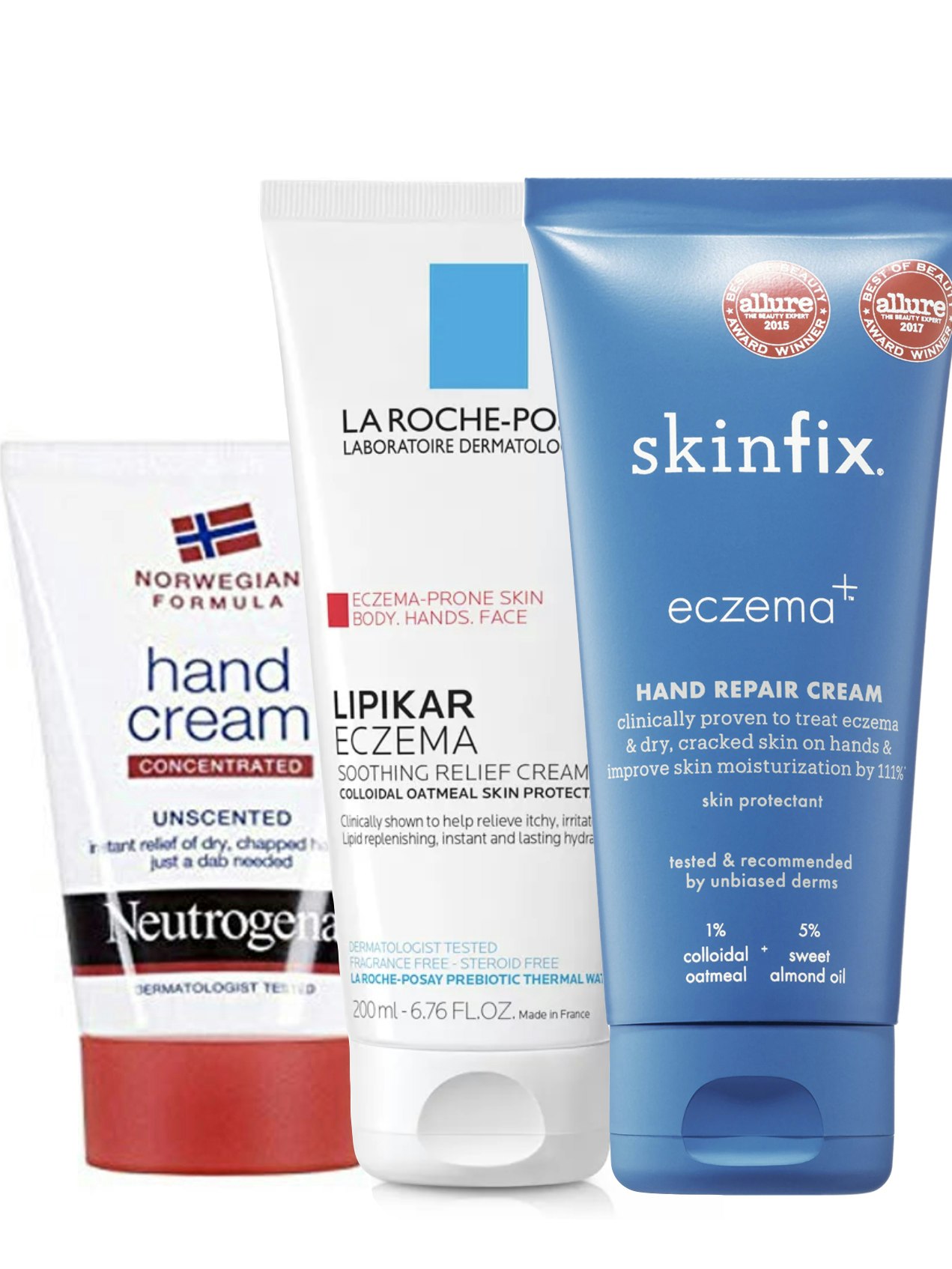 Tip to Heal Dry, Cracked Hands #5: Go Back To Basics With Your Lotion
There's no doubt that nothing beats pampering your palms with a divinely-scented moisturizer, but this isn't the time for fancy formulas. "Speciality creams with fragrances or additives aren't ideal for cracked, dry hands," warns Dr. Hirsch, who notes that these fragranced formulas can make sensitive or irritated skin worse. Instead. stick to thicker, fragrance-free options with soothing, healing ingredients like ceramides, glycerin, and other humectants. We particularly love the Neutrogena® Norwegian Formula Hand Cream, La Roche-Posay Lipikar Eczema Soothing Relief Cream, and SkinFix® Eczema + Hand Repair Cream for their hydrating and soothing benefits sans the greasy feel.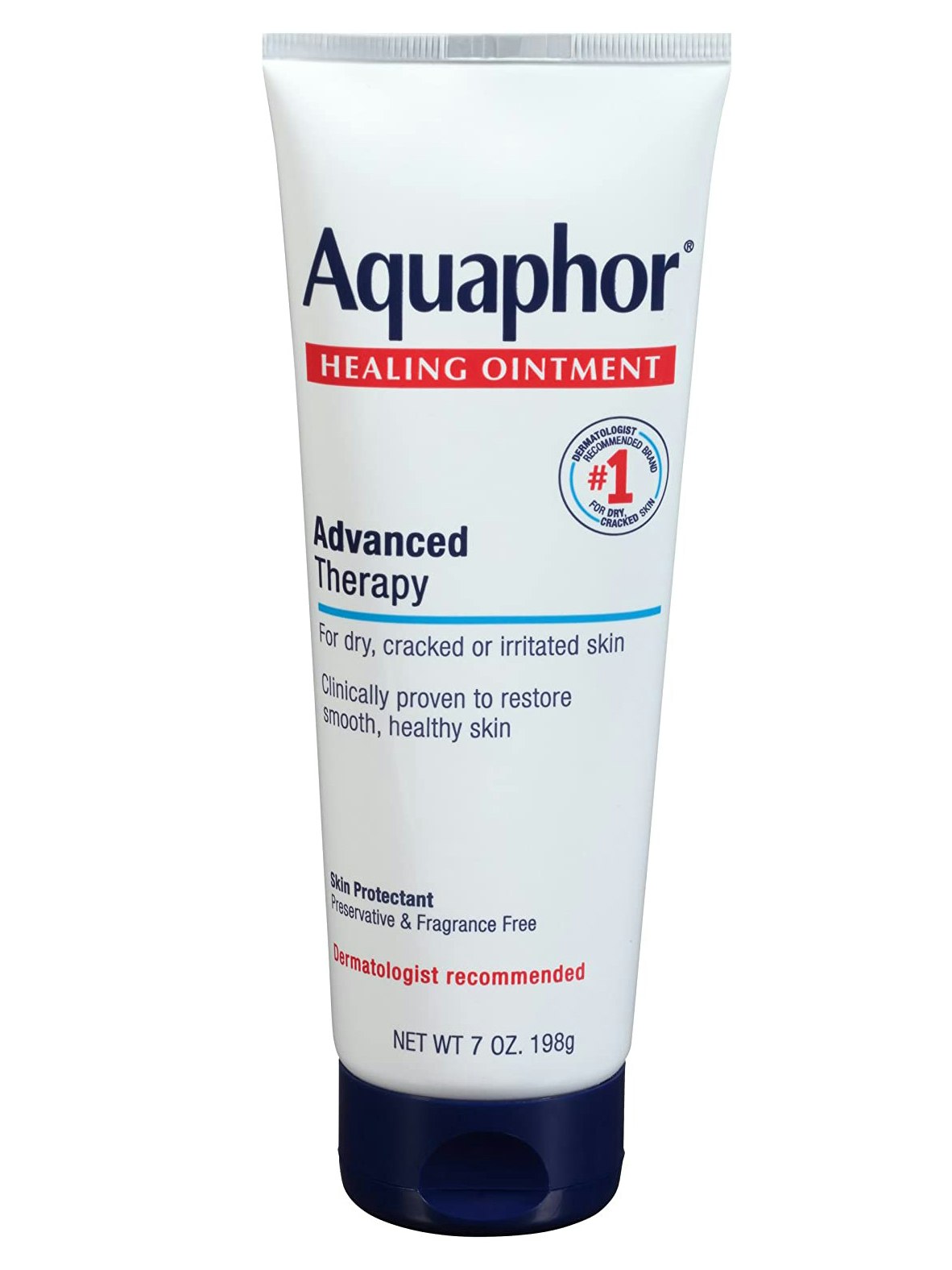 Tip to Heal Dry, Cracked Hands #6: Seek Out Super-Thick Hand Creams
If your skin is healthy (and not inflamed), you can moisturize with a basic fragrance-free lotion. But if you're noticing blisters, redness, or extreme dryness, it's best to bring in thicker varieties. "Using a thick, ceramide-containing moisturizer twice a day, morning and night, can replenish the lipid layer and help keep the barrier healthy," says Dr. Gabriel. Additionally, she suggests adding a thicker ointment into the mix if your skin is cracked, red, or inflamed. "This will act as an occlusive agent and protect the skin so it can repair itself." We particularly love the tried-and-true Aquaphor® Healing Ointment ($9) for its moisture-locking and repairative qualities.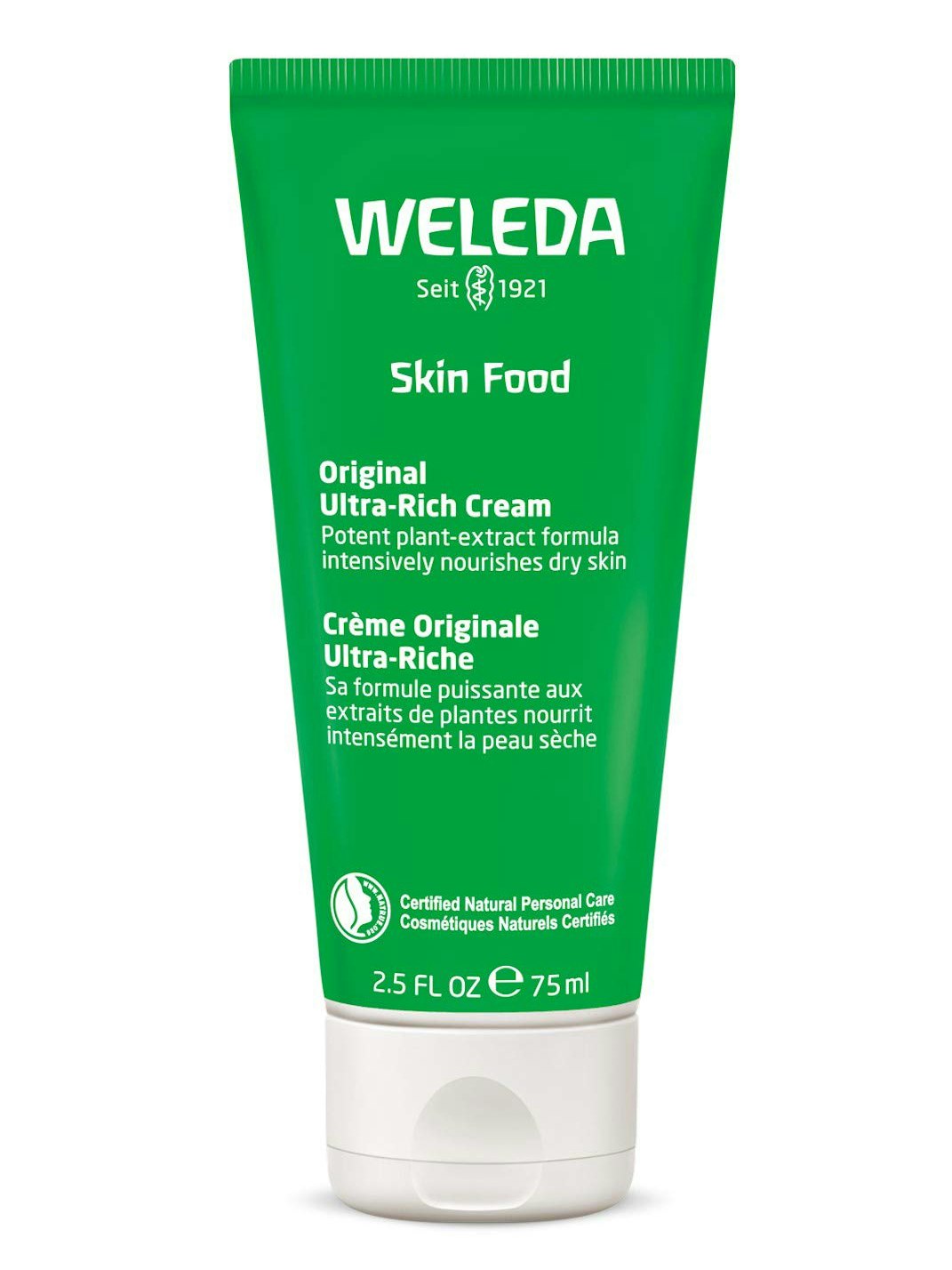 Tip to Heal Dry, Cracked Hands #7: Wear Gloves When Cleaning 
Cleaning agents often have harsh, irritating ingredients in them like ammonia, chloride, and sodium hypochlorite (commonly found in disinfectants and all-purpose cleaners). When you're scrubbing dishes by hand or disinfecting nooks and crannies in your home, stick to wearing gloves to protect yourself from any of these chemicals that can seep into these cracks further irritating them. Dr. Rokhsar also suggests layering on a thick cream-like ointment (we like Weleda Skin Food® Original Ultra Rich Cream, $12) while wearing the gloves for amped-up penetration and to expedite the healing process. 



Learn more about moisturizing: