Unfortunately, our favorite spots to destress are all currently closed — and now more than ever, moms need a break. Parenting under ideal circumstances is challenging in and of itself, but the advent of quarantine makes all the work that mom does even more visible. That's why we're advocating that for Mother's Day this year, the perfect gift is a five-star spa experience — in the comfort of her own home. 

Even better, if you happen to be isolating with your mama, why not pretend you're her professional masseuse, manicurist, or facialist? Gifting your time and energy might mean even more to her than a day at the actual spa. If you're ready to pamper mom, keep reading: here, you'll find a curated list of at-home spa essentials $100 or under. Whether she's all about pedicures, extravagant baths with fancy salts, or engaging in some lymphatic drainage, we've got the whole spa experience covered.  
Editor's Note
If you take blood thinners, talk to your doctor before using a gua sha or rolling tool.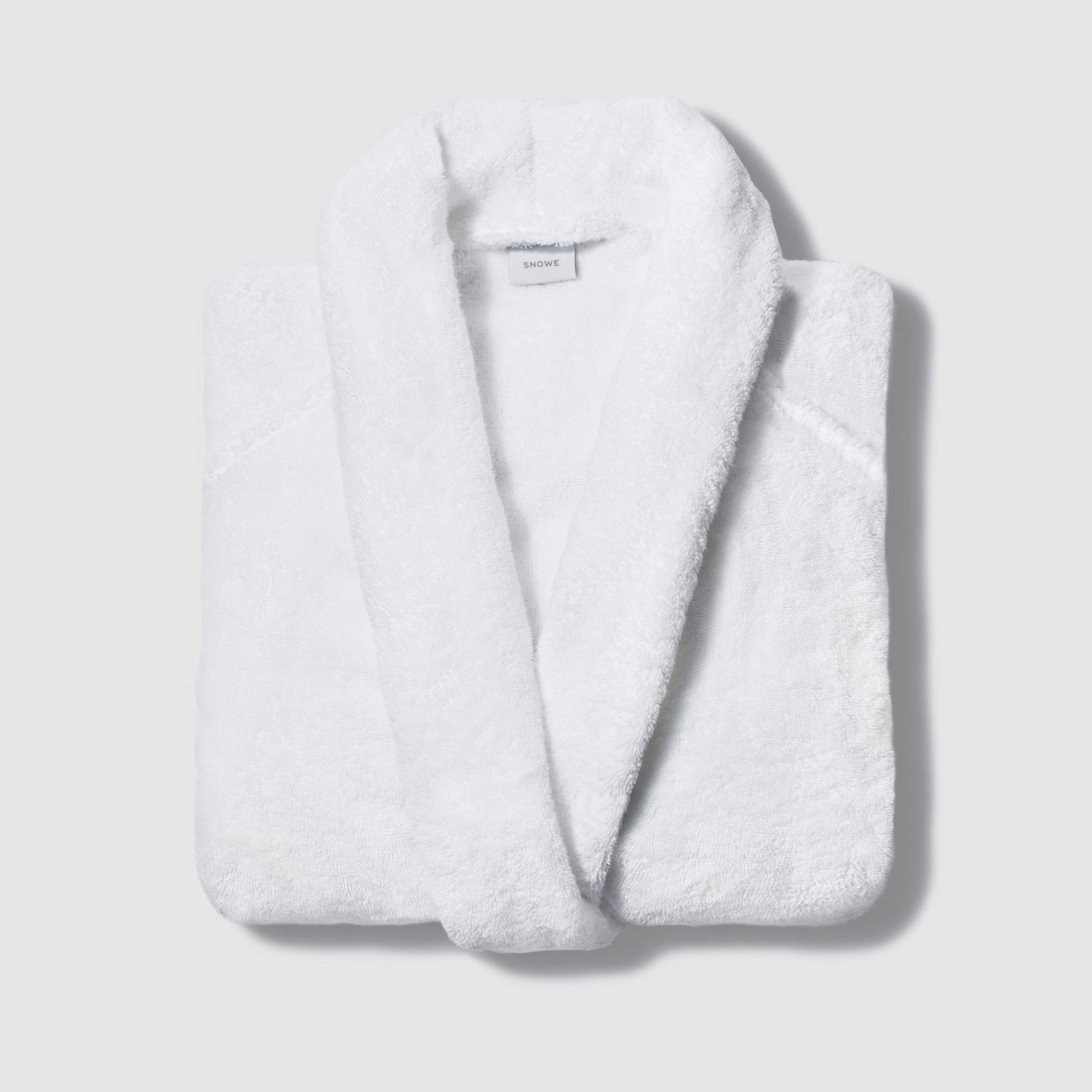 1/10
Snowe® Classic Bathrobe
What's a spa day without wrapping yourself in a soft, fluffy, luxurious robe? This cozy, terry cotton wrap is ideal for setting the spa-day scene at home, and the fast-drying fibers are perfect for post-bath luxuriating. But beware: after experiencing this comfy robe, it may become mom's favorite piece in her wardrobe.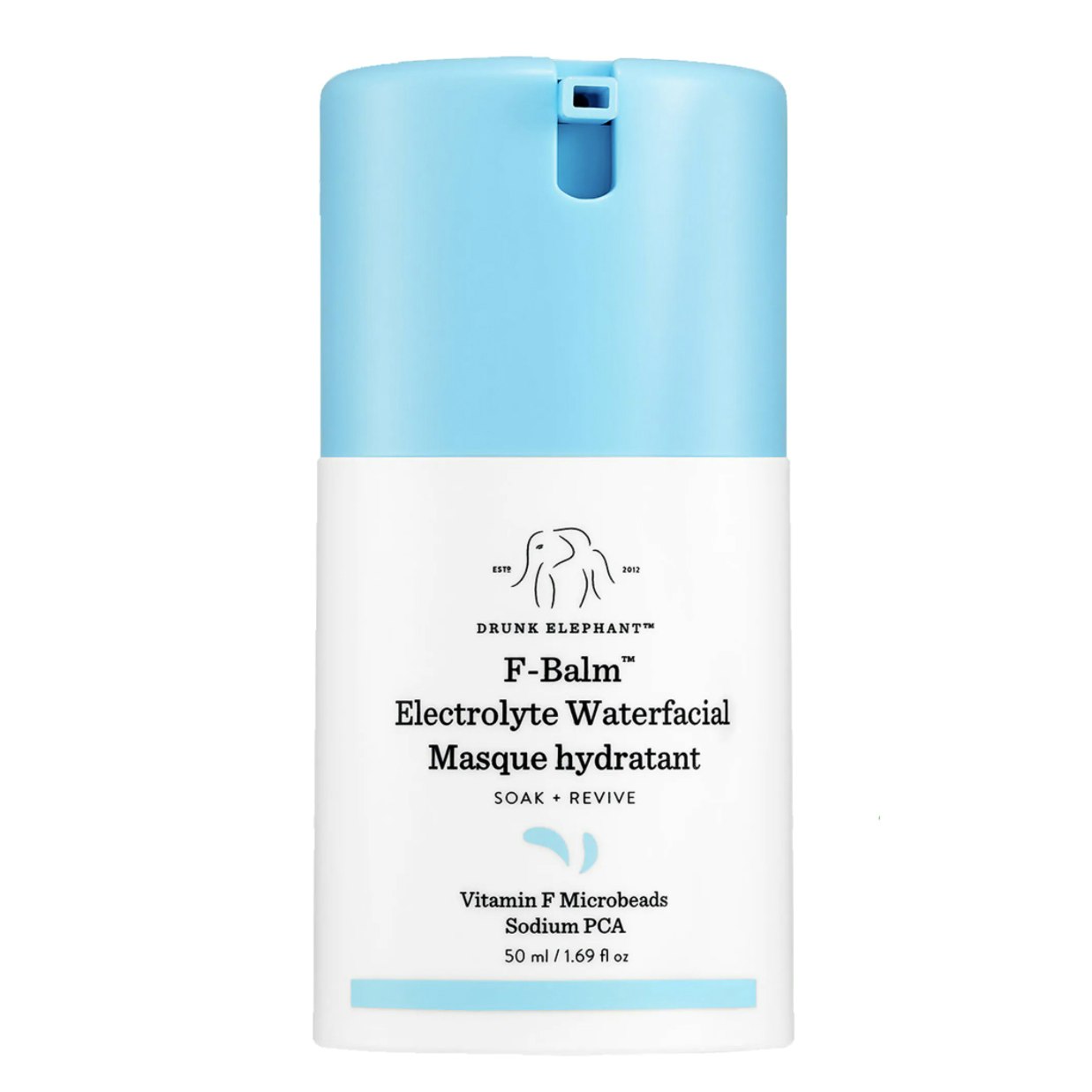 2/10
Drunk Elephant® F-Balm® Electrolyte Waterfacial Mask
There's a good chance that mom has let her skincare routine fall by the wayside during this frenzied time. If so, it might be a good idea to help her add extra moisture back into her dehydrated skin. This pick from Drunk Elephant includes four different electrolytes to help lock serious moisture into her complexion, and is silky enough that it can be used as an overnight treatment, too.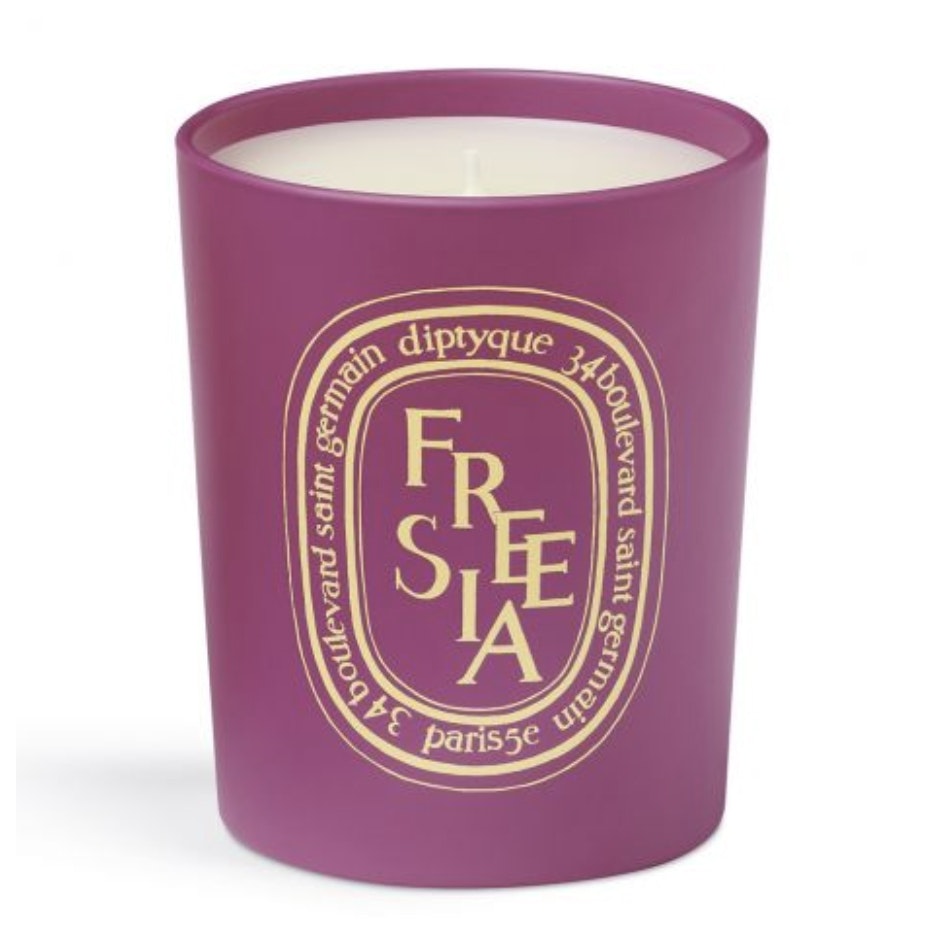 3/10
Diptyque® Freesia Candle Limited Edition
No need to head to the crowded grocery store for a bouquet of flowers — just light this freesia-scented votive for a whiff of fresh florals instead. This limited-edition pick is a colorful addition to any candle collection, and will be sure to spark some joy during this isolating time.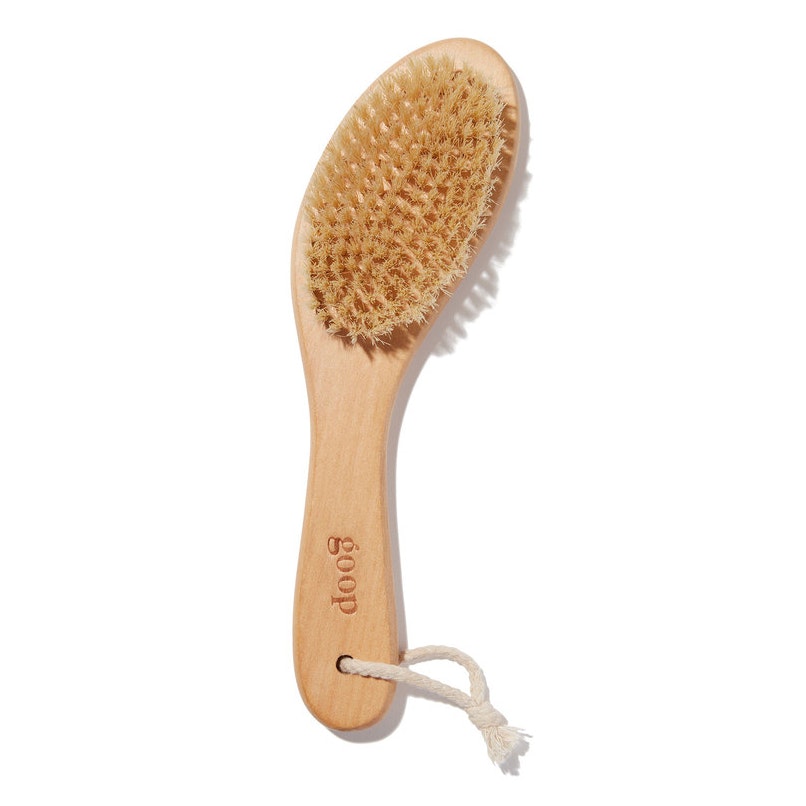 4/10
G.ToxTM Ultimate Dry Brush
Skip the massage and encourage your mom to practice dry brushing instead. It's a centuries-old technique that can help soften the skin, stimulate lymphatic drainage, and even help reduce the appearance of cellulite. If Gwyneth Paltrow — the woman who looks like she's just come from a day at the spa every day — does it, maybe we should take a hint. 
6/10
Skyn Iceland® Hydro CoolTM Firming Eye Gels
If mom doesn't have much time for a full-day spa experience, consider gifting her these eye gels from Skyn Iceland. The easy-to-use patches work wonders at reducing puffiness, firming the undereye area, and offering a soothing, cooling sensation, all in just 10 minutes. She can slap them on in the morning as she makes her coffee — the gels can help her look as awake as the java makes her feel.
7/10
KleiTM Rose & Coconut Milk SootheTM Bath Soak
As pretty as they look in the bottle, these bath salts are even more gorgeous when dumped into a bathtub, illuminated by candlelight, and enhanced with a nice glass of wine. (Sounds pretty fabulous, right?)  It's not just about the vibes, though — these bath salts from Klei include dead sea salt, coconut milk, and French rose clay to soften your skin while you relax.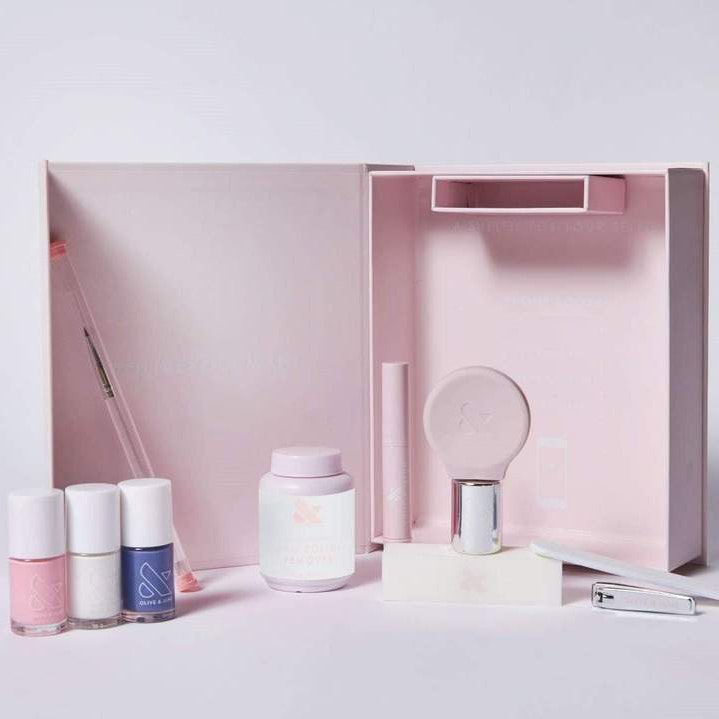 8/10
Olive & June® The Everything BoxTM
There's a reason Olive & June fittingly named this set "The Everything Box": it literally has everything you need to recreate a professional manicure at home. Tucked inside are six polishes (you get to pick the shades, so mom won't get anything she won't like), nail polish remover, a clipper, a buffer, a file, a top coat, cuticle oil, and a clean-up brush. Do your mom a solid and gift her this box (along with your manicure services!) for an extra-special treat.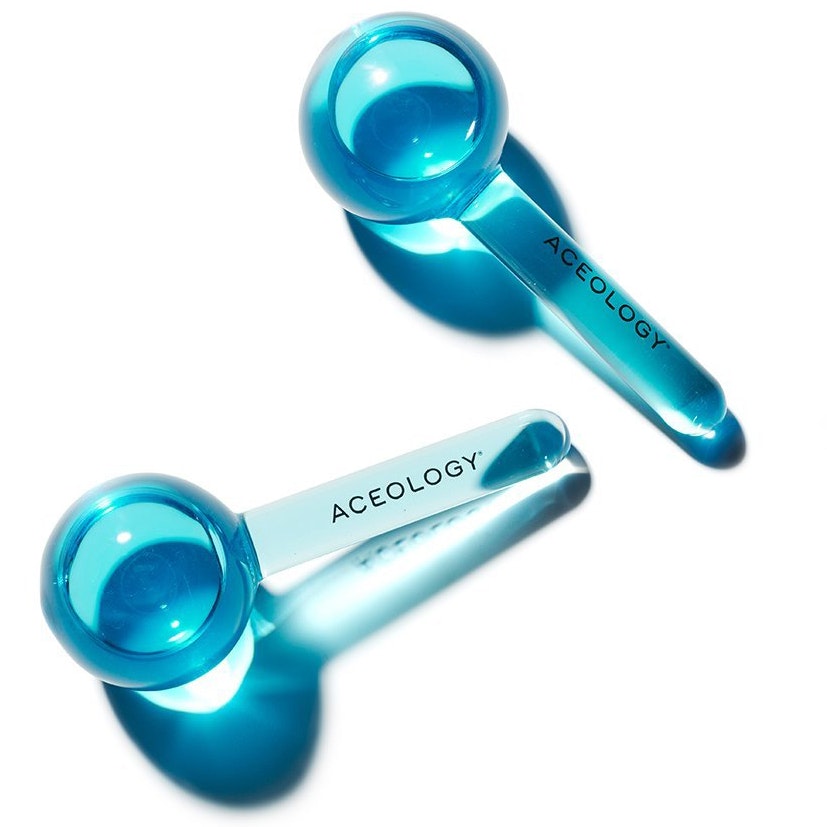 9/10
AceologyTM Blue Ice GlobeTM Facial Massager
If there was ever a time that mom is getting less sleep — and seeing puffier eyes and more stressed-out skin — it would probably be now. That being said, these fancy-looking facial massagers can be popped into the fridge for 10 minutes, then glided on the face for a sensorial facial massage. After mom has put her favorite serum on, roll the spheres along the contours of her face, working from the center towards the hairline and jaw to promote lymphatic drainage. The cooling globes can help soothe, tighten, and firm, all while promoting better absorption of skincare products.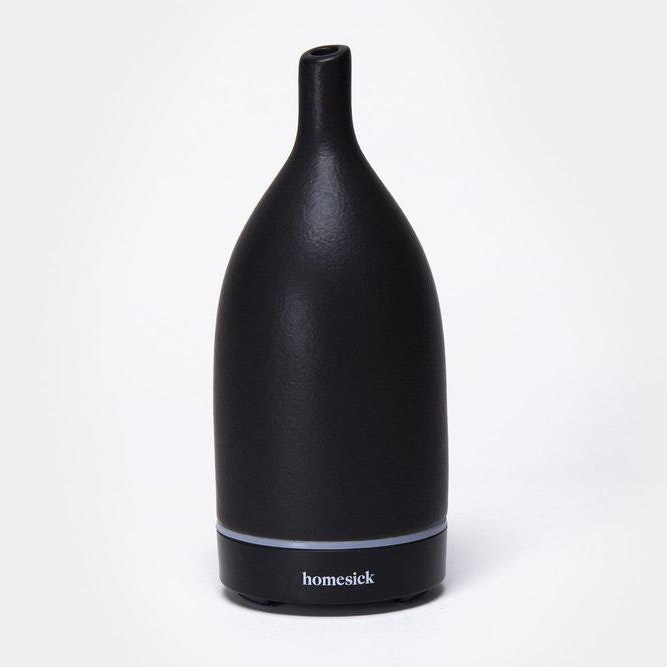 10/10
Homesick® Ultrasonic Aroma Diffuser
This super sleek diffuser helps set the spa-like mood, regardless of whatever oil your mom's a fan of. Rather than heating or burning the essential oils (which can irritate the nose and lungs), this diffuser uses ultrasonic technology to atomize water and essential oil, so it doesn't destroy their original structure. Plus, it can double as a humidifier for those times when your parched skin needs a little extra TLC.
Discover more beauty shopping content:
 
Some complimentary products were provided to the author for the purpose of writing this article.

Product prices may vary from the time this article was written.

Allergan® may receive commissions for purchases made through links in this article.