Truth be told, the immediate postpartum period and social distancing mandates are not dissimilar. They're a time for hibernating in loungewear, giving up makeup in favor of skincare, and taking time to pamper yourself (you'll need it after those sleepless nights!). Now that I'm out of the "fourth trimester" and did my share of research (i.e. testing beauty products so you don't have to), I'm eager to share my list of postpartum must-haves. And, since Mother's Day is popping up on your iCal®, this can also serve as your shopping list of beauty gifts for new moms. Keep reading to discover the serum that is keeping my skin smooth and bright, an eye cream to battle dark circles, and the innovative supplements I'm leaning on to help me feel more peaceful.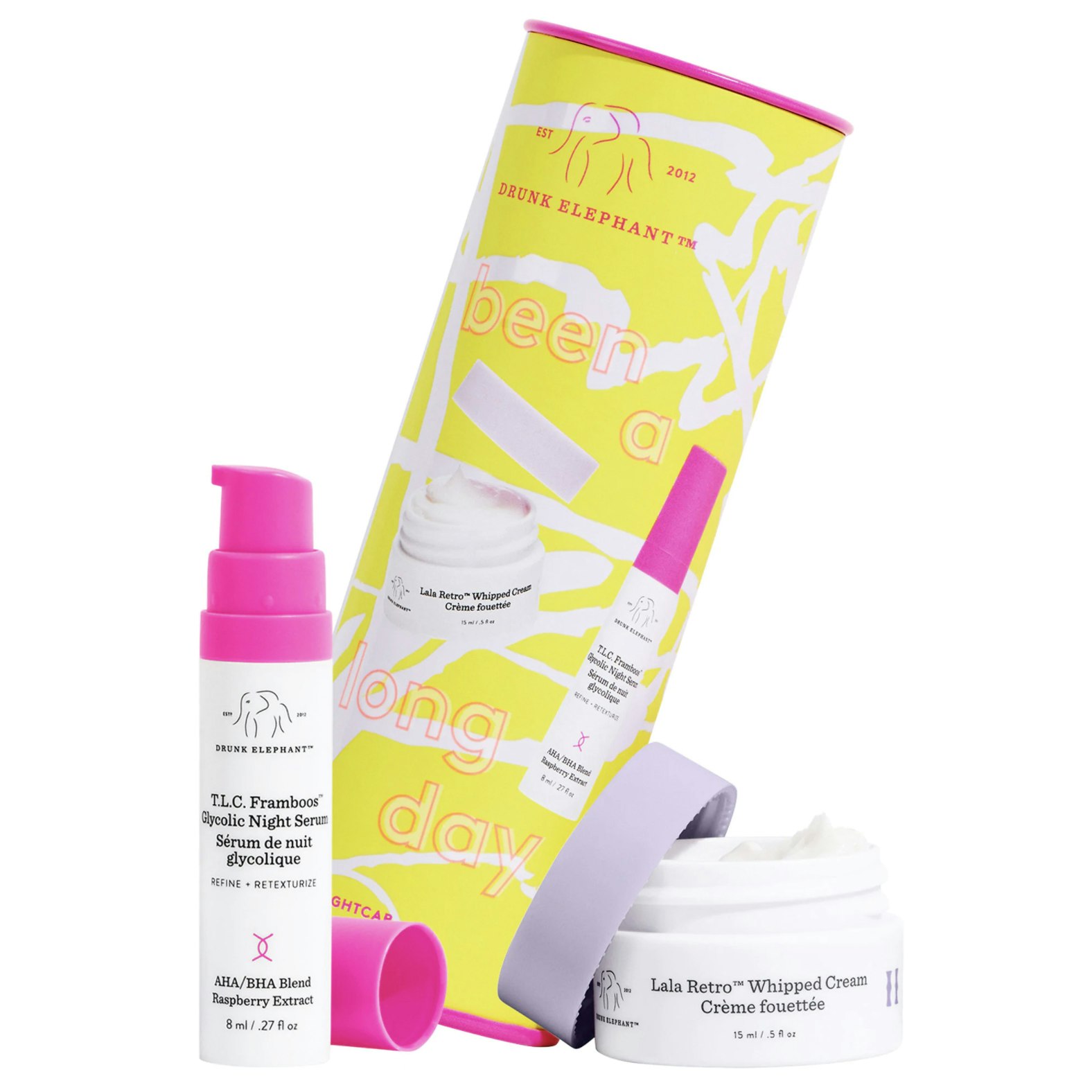 1/6
Drunk Elephant® Been a Long DayTM Set
I relied on the Drunk Elephant LaLa Retro® Whipped Moisturizer with ceramides during pregnancy as a fragrance-free, nourishing day or night cream, and it continues to be a postpartum staple. (I don't want my baby to sniff anything too fragrant during our cuddle sessions.) Since giving birth, I've added in the T.L.C. Framboos® Glycolic Night Serum to my evening routine. This active serum contains a medley of alpha and beta hydroxy acids to brighten, smooth out, and help improve the overall appearance of stressed skin. 

One such acid is salicylic acid; and while this is one of a handful of ingredients that are not kosher to use when pregnant, it is typically fine to use when breastfeeding. However, it's still a good idea to get the go-ahead from your doctor before using it, and be sure to avoid applying it to areas on your body that baby may come into direct contact with or inadvertently lick. It's considered to be a powerhouse for clearing up clogged pores. And this mini Been a Long Day Set is a savvy way to try out both products for a slice of the full-size price.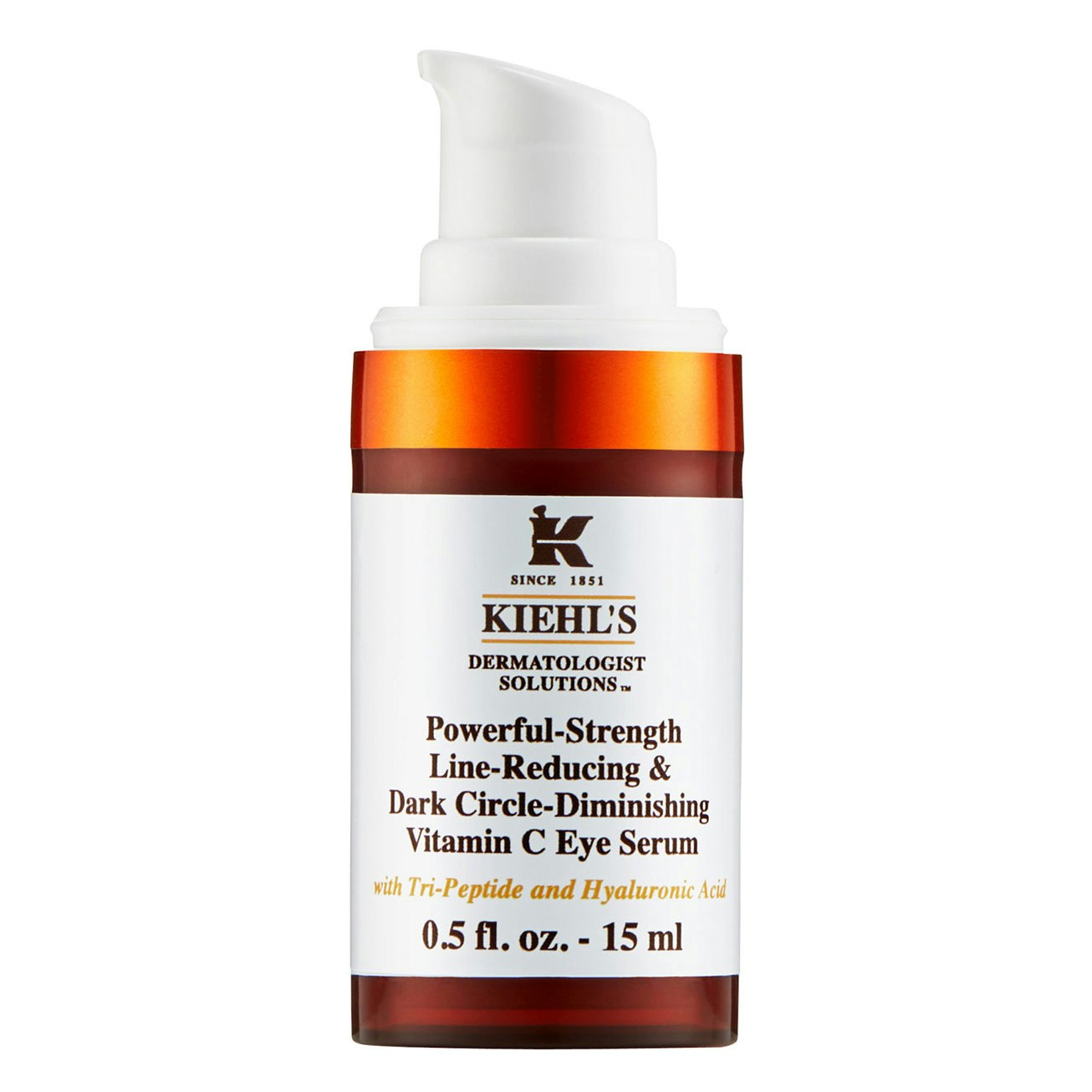 2/6
Kiehl's® Powerful-Strength Line-Reducing & Dark Circle-Diminishing Vitamin C Eye Serum
Accept it now: your sleep is going to suffer postpartum. I try to be proactive about taking care of my undereye circles, which (my nanny gently pointed out) do show signs of those 4 a.m. night feeds. This new eye serum from Kiehl's is a triple threat, since it tackles culprits like dark circles, fine lines in crow's feet, and puffiness. It contains 10% vitamin C for brightening and hyaluronic acid for hydration, plus peptides. I love that it's light enough in texture to be layered under my other BFF: concealer.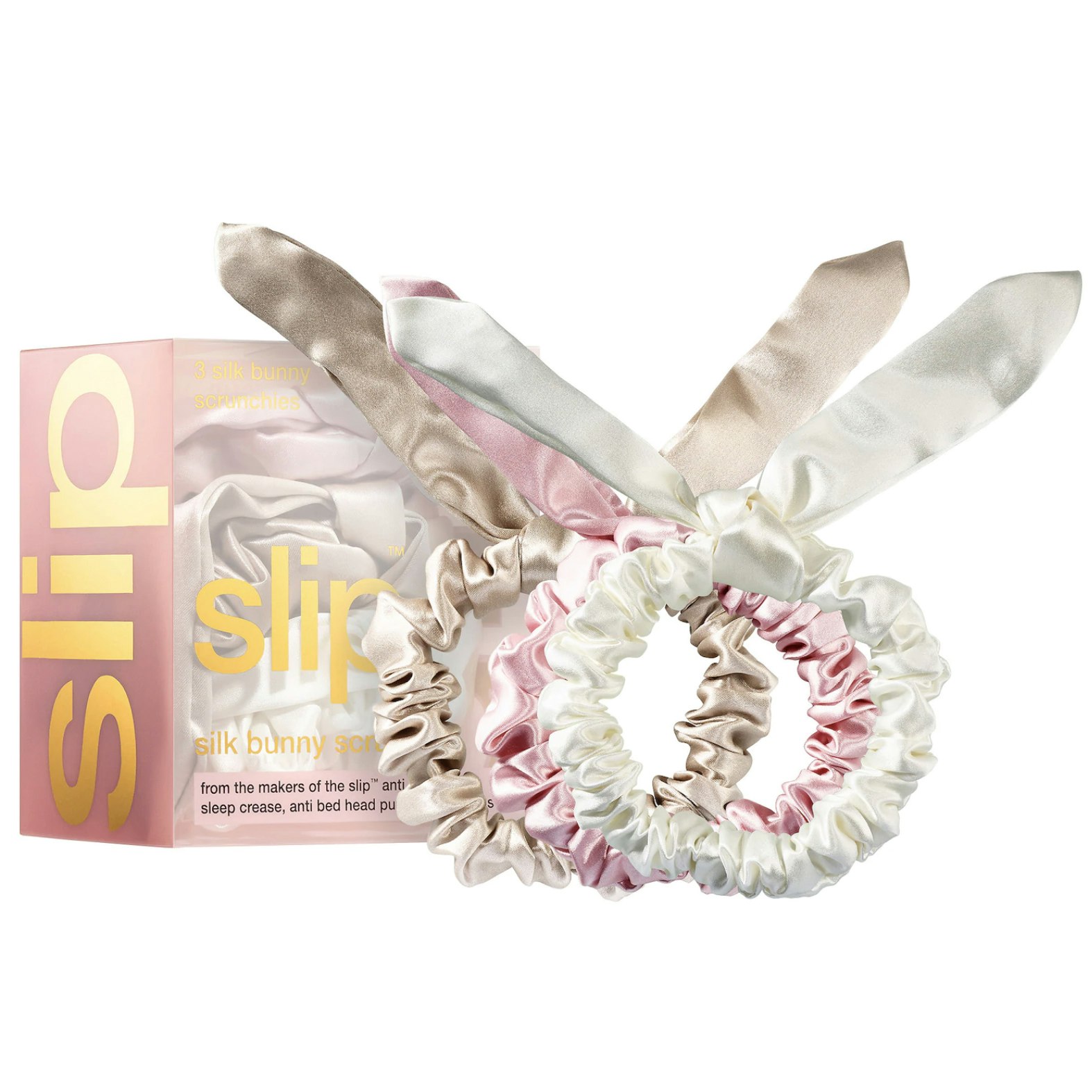 3/6
Slip® Silk Bunny ScrunchiesTM
Babies and blowouts do not go well together: When my daughter isn't grabbing fistfuls of my hair, she's spitting up on it. Plus, the infamous postpartum shedding lives up to the messy hype. I permanently keep my usually loose, long layers pulled back in a ponytail. I've been loving these silk scrunchies, since they don't leave any ridges in my hair (meaning I can wash it less often — another win) and look chic even when I'm hanging out in a sweatsuit.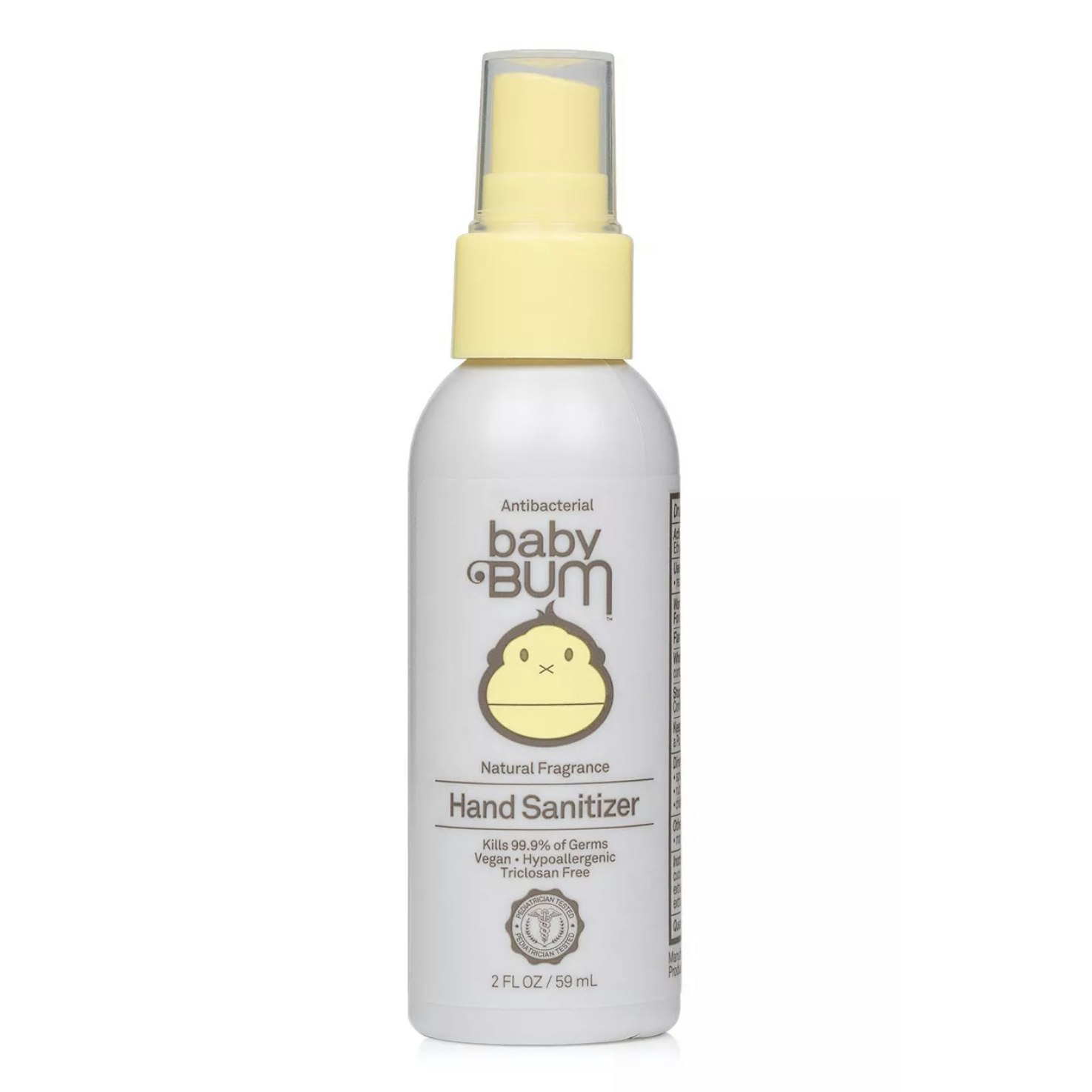 4/6
BabyBum® Hand Sanitizer
Before hand sanitizer became one of the most popular items to buy on the planet, it was a maternity leave essential on every new mom's shopping list. We thankfully stocked up on this one in December 2019, and it's still one of my favorites. First of all, it smells sweet and coconutty — like the tropical vacation I likely won't be taking anytime soon — but it still mentally transports me to a beach day via the monoi coconut oil it is infused with. If you're looking for a very strong sanitizer, you might want the OG stuff, because this features a plant-derived alcohol made from cane sugar. Rather, this is a skin-softening and gentler version, as it also hosts extracts from aloe, cucumbers, bananas, white ginger, and gardenia. Rely on it to mask the scent of milk vomit and baby poop! (I've also used it under my pits as a makeshift deodorant in a pinch.)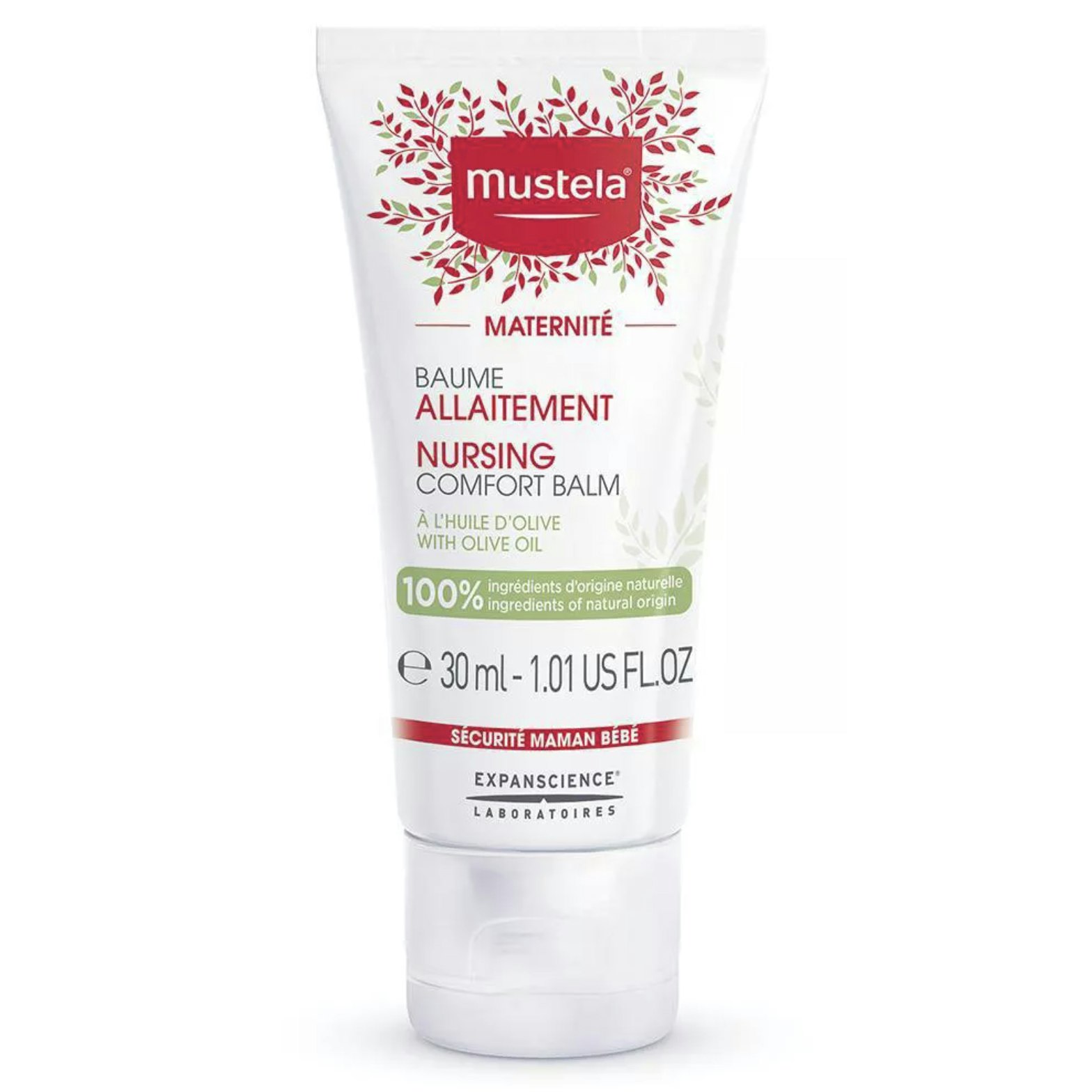 5/6
Mustela® Nursing Comfort Balm
Breastfeeding mamas know the importance of having a nursing balm on hand. Whether you're going through the initial cracking and bruising period, irritated by your pump, or looking to give "the girls" some TLC, a nipple product is typically part of the solution. I've been a fan of this lanolin- and -fragrance-free Mustela one. Its star ingredient is olive oil (which many tout as a great nipple remedy on its own) to protect and relieve irritation throughout my breastfeeding journey.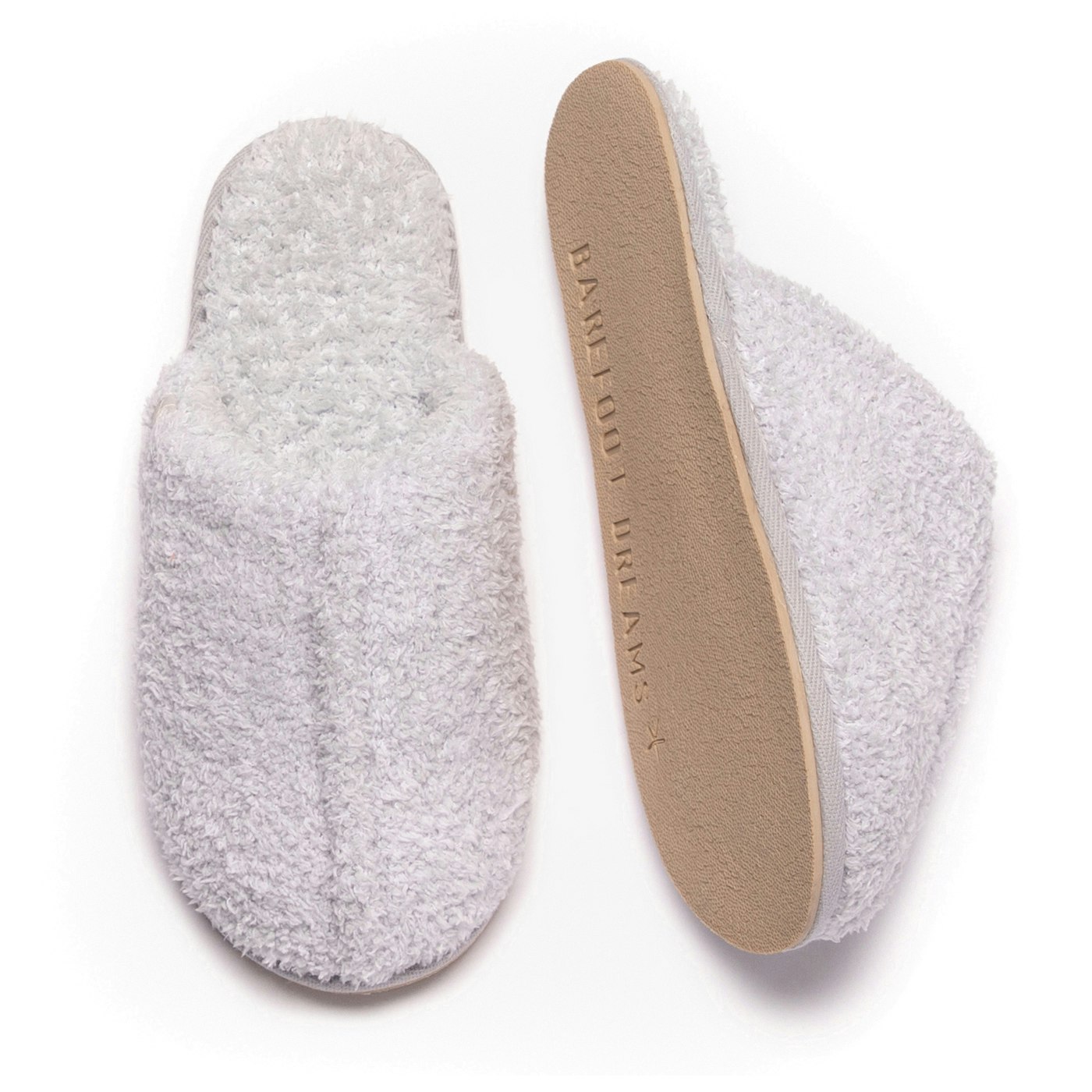 6/6
Barefoot Dreams® Cozy Slippers 
Since most of my time is spent indoors (existing within those 45-minute nap windows), a soft pair of slippers makes the experience more plush. I love this pair from Barefoot Dreams, as the brand's signature yarn and memory foam padding feel luxe on tired feet (trust me, you will spend a lot of time standing and bouncing the bebe). The rubber soles are essential to avoid slipping when carrying your little human — plus, it means you can still wear them when you go to take out the trash. Bonus is that this brand also makes high-quality kids gear, including my daughter's beloved lovey.
Discover more content about pregnancy, skincare & aesthetic treatments:

Some complimentary products were provided to the author for the purpose of writing this article.

Product prices may vary from the time this article was written.

Allergan® may receive commissions for purchases made through links in this article.