Though Washington, DC, might be known as the HQ for all things politics, the nation's capital is also the birthplace to some of the industry's most successful beauty brands. From the 125-year-old Rosebud® Perfume Company — which brought us the iconic, do-it-all Rosebud Salve® — to Aethera Beauty®, a modern-day company known for its CBD-infused lineup, we're highlighting five DC-born beauty brands worth your dollar vote. Keep reading to discover them — and, no doubt, find some new favorite products worthy of adding to your stash.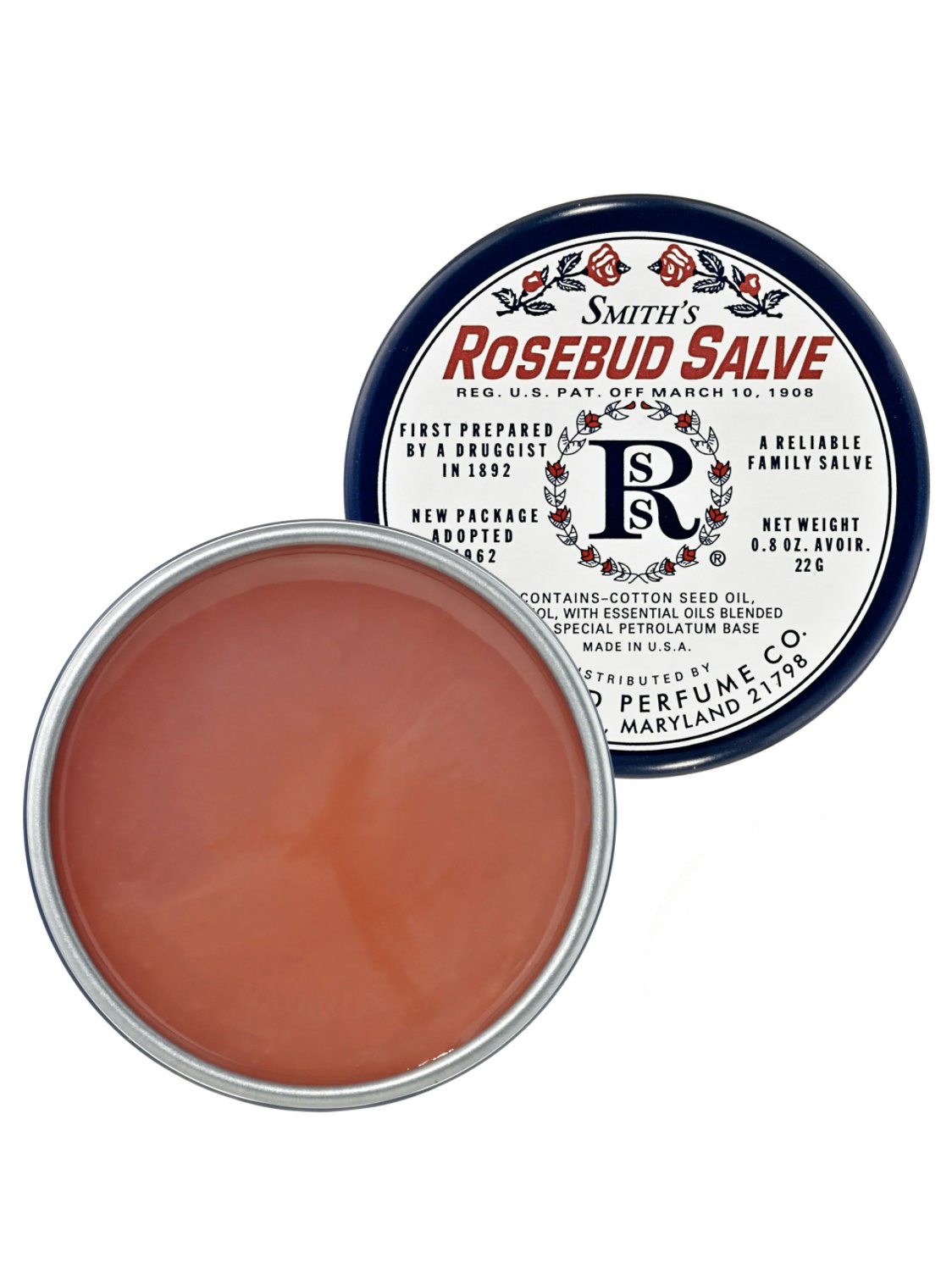 The Backstory The Rosebud Perfume Company was founded by formulating pharmacist Dr. G.F. Smith in 1895 — and has proven to be a stalwart household staple for over a century now. Rosebud Perfume Company specializes in salves and balms, which are sold in both the original old time-y tins of days gone by, as well as modern-day tubes for easier application. The brand, born in DC suburb Woodsboro, Maryland, is still headquartered out of the very same historic building where Smith had his pharmacy. If you can make a trip there, you'll feel like you've stepped back in time: Smith's pharmacy is relatively untouched from his work there in the late 19th century (with the same glass bottles still holding his concoctions!), and the rooms are all deeply scented by all the rose oil used over the years. 
The Key Product Though Rosebud Perfume Company boasts a handful of favorite silky salves, it's the Rosebud Salve ($7) that remains a tried-and-true bestseller. The multipurpose balm is made with surgical-grade petroleum, cotton seed oil, and a trade secret blend of essential oils and botanicals. Most frequently, people slick it on their lips, but it can be used on cuticles, flyaways, and even diaper rash.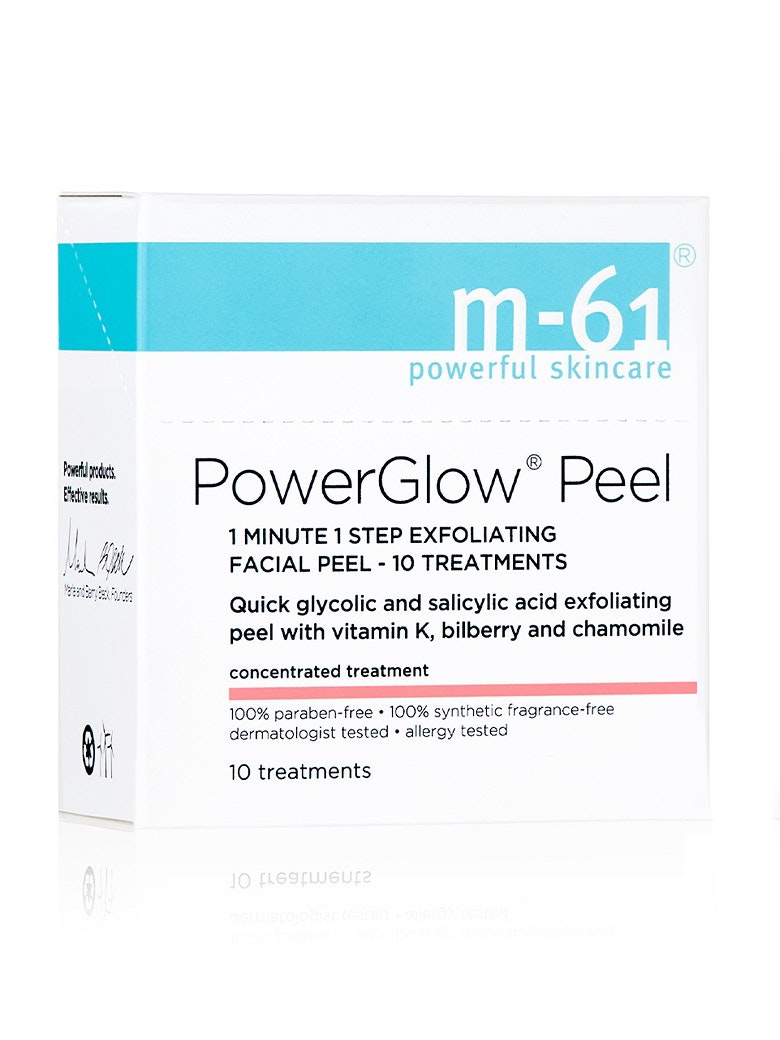 The Backstory Though Bluemercury isn't technically a cosmetic brand in and of itself, we'd be remiss to leave the beloved retailer out of this DC-born roundup. CEO and co-founder, Marla Malcolm Beck, was ahead of the curve when she founded the online beauty retail destination in 1999, essentially creating a virtual one-stop emporium of luxury skincare, cosmetics, body, and haircare products. In addition to selling a range of products from high-end brands, Bluemercury founded a skincare line in 2008 called M-61 LaboratoriesTM, and in 2015, it launched a cosmetic line called lune+aster®.
The Key Product The M-61 PowerGlow® Peel ($30) promises renewed skin in a matter of one minute (really). The best-selling product is a one-step exfoliating peel formulated with glycolic acid, vitamin K, and chamomile. Simply swipe it across your face — and then, you're done! No need to rinse; just add moisturizer to seal in the radiance (and apply some SPF to protect your newly-exfoliated skin).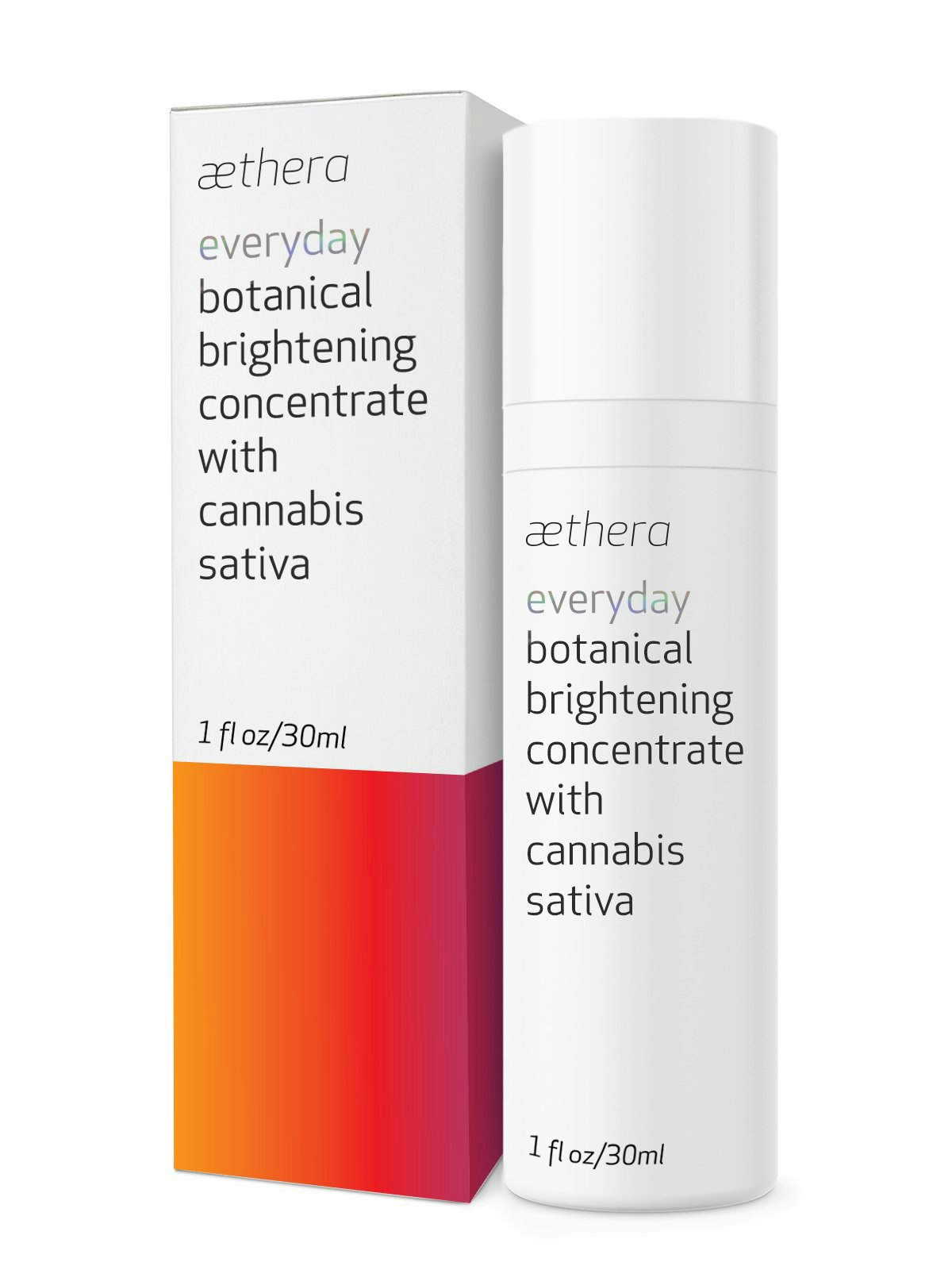 The Backstory In the last five years, we've seen a real collision of the skincare and cannabis industries — and Aethera Beauty might just represent the sophisticated culmination of both sectors. Founder and chief medical officer Dr. Manisha Singal is leading the effort to create one of the United States' first hospital-based pain management centers that utilizes cannabis-derived CBD and THC. She's also working on a book that aims to myth-bust some of the common misconceptions regarding CBD for personal use and skincare. Clearly, she's passionate about the ingredient, and this love for CBD has manifested in a chic, minimalist collection of skincare products.

The Key Product The lineup of Aethera Beauty products is small, at just six SKUs, but its products promise mighty returns. We're fond of the Everyday Botanical® Brightening Concentrate ($45), an antioxidant-loaded serum made with a blend of cherry, guava, turmeric, papaya, carrot seed, and cannabis sativa seed oil. It's designed to help brighten, smooth, calm, and illuminate the complexion.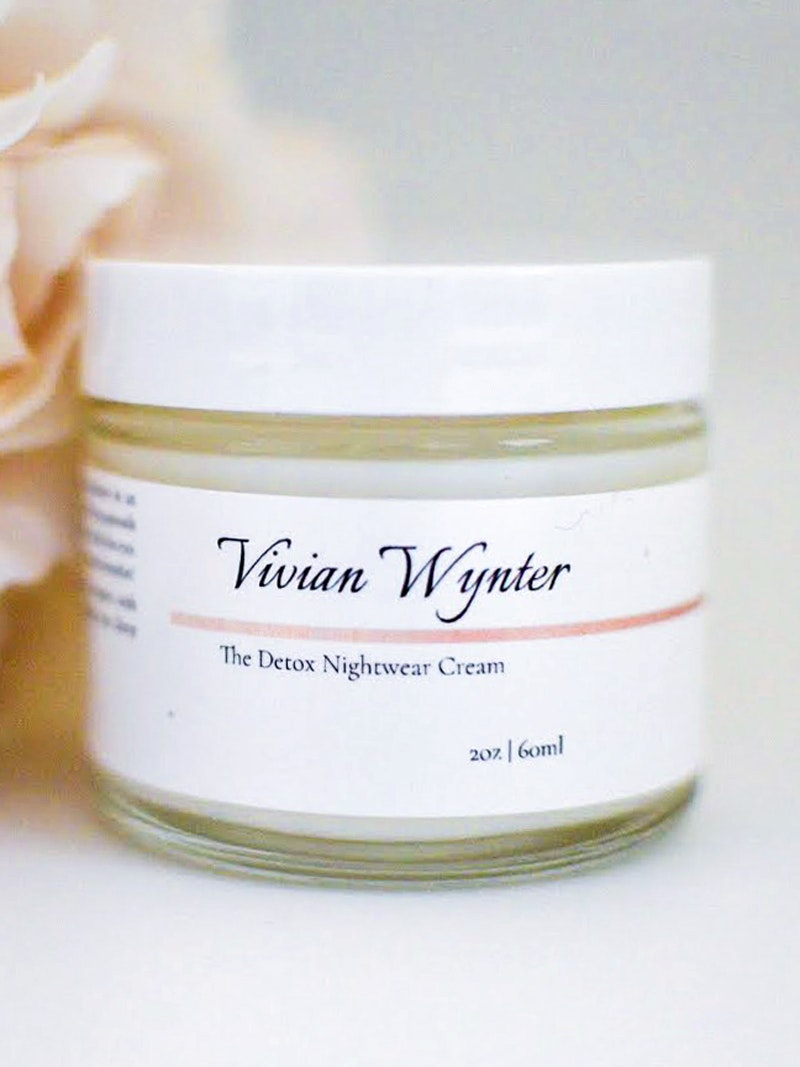 The Backstory DC-based Vivian Wynter brings 16 years of beauty knowledge to the game via her experience as a licensed esthetician, makeup artist, and fashion stylist. After hearing clients tear themselves apart — whether in the makeup chair, a dressing room, or spa room — she made it her mission to teach and encourage self-love. She does so not just as a public speaker, but also through her eponymous skincare line, which features a small, curated range of organic, gluten-free, vegan products.
The Key Product Vivian Wynter's Detox Nightwear Cream ($45) is a powerful overnight treatment that helps restore and recharge skin while working to brighten dark spots. The hero ingredient is paeonia flower, a potent anti-inflammatory and antioxidant.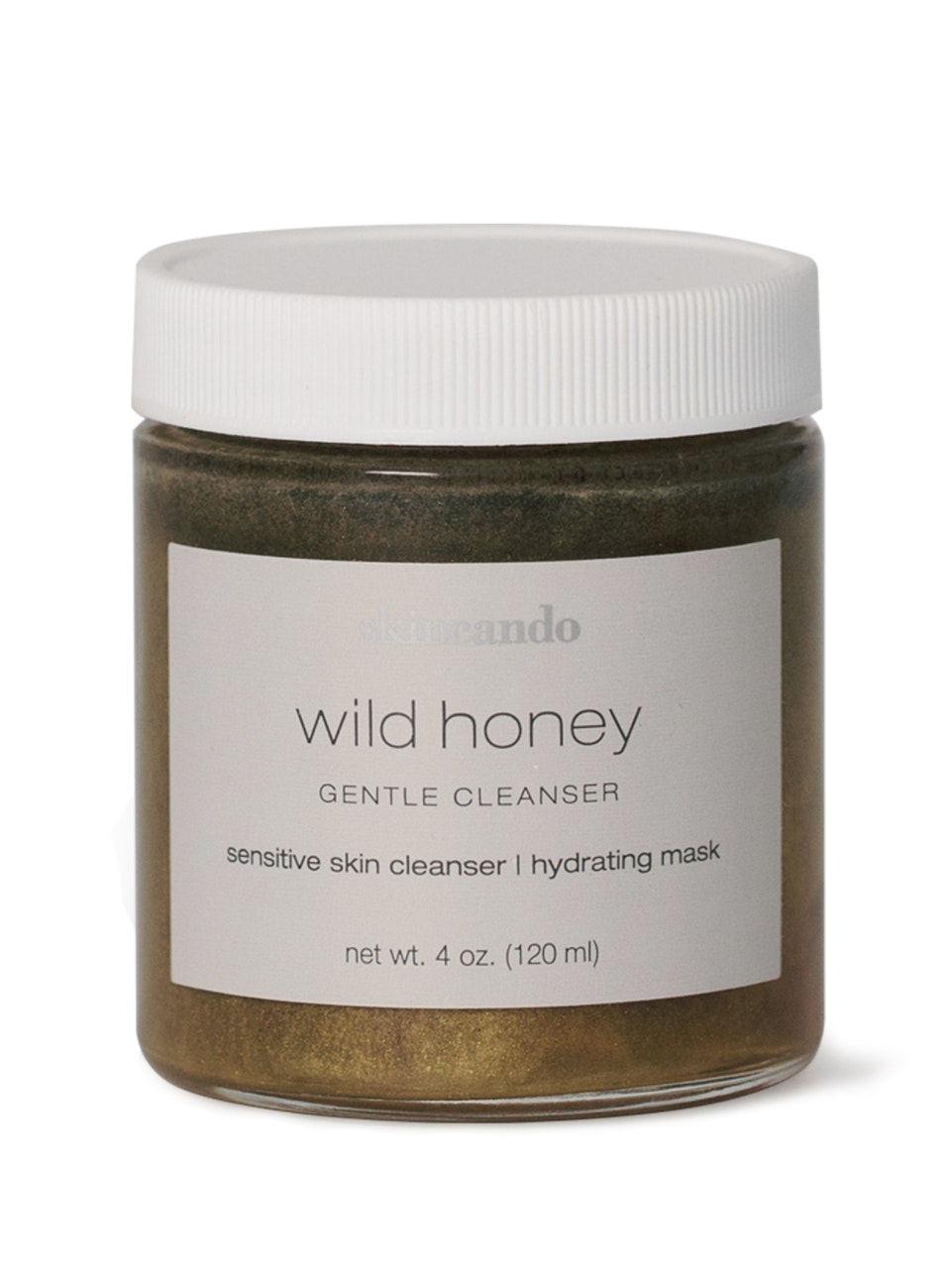 The Backstory The green and organic skincare category has notably picked up steam in recent years as more consumers prioritize earth-friendly, eco-conscious, gentle formulations. However, two decades ago, such products weren't widely accessible. In 2000, holistic esthetician Sara Damelio was frustrated by a lack of clean products — so she filled the consumer gap by founding Skincando, a luxury organic skincare line. In that sense, she might just be considered a pioneer of the green beauty movement. Skincando's products are still handcrafted in her Washington, DC. workshop.
The Key Product The boutique Skincando lineup features products that sensitively draw from the Earth. The Wild Honey Cleanser + Mask ($80) is a notable favorite not just because of its ability to multitask (it works to hydrate, soothe, and brighten), but for its unique formulation infused with superfoods, adaptogens, and organic spices. Don't be put off by how sticky the treatment is — a splash of water will help melt the honey and make it more workable.