We're selective about the formulas we use on our hair, skin, and nails. The Spotlyte 7TM highlights recently-released and/or noteworthy products you can add to your makeup bag, one day at a time. Let's go shopping.
Sunscreen has had a few renaissances. In what I'll call the Dark Ages, SPF was greasy, chalky, and had a distinct, tell-tale smell. Then, about 10 or so years ago — perhaps because we became more aware of the importance of habitual SPF usage — the category grew to include formulas that were airy, transparent, and tolerable. (Some might suggest that these 2.0 formulas were inspired by Korean sunscreen.) Skincare ingredients started showing up in sunscreen formulas, too, which allowed SPF and moisturizer to meld into a sensible, single-step solution for the time-pressed. 

Today, some SPF products have transcended "tolerable" and "sensible" to enter the realm of flattering and fun. Nowhere is this more evident than "glotion" sunscreens — SPF spiked with luminizing pigments, pearliness, and straight up shimmer for a highlighter-esque finish. Below, seven of our favorites.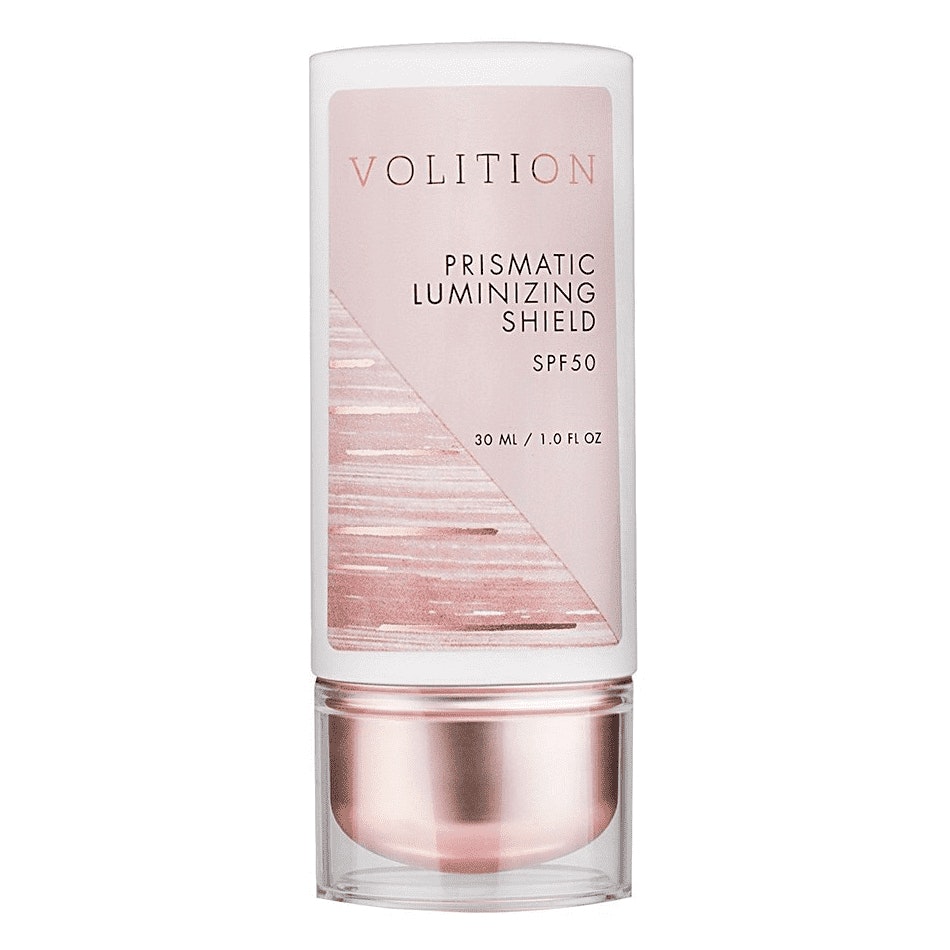 1/7
Volition® Beauty Prismatic Luminizing Shield SPF 50
Created with the sunscreen-averse in mind, this formula invalidates virtually every excuse for skipping SPF. Greasy feel? This one's feathery-soft. Comedogenic? Try positively non-comedogenic — and hypoallergenic to boot! Most notable of all, though, is the gleaming finish — derived from what the brand calls "Prism Powder(TM)"— that it leaves behind.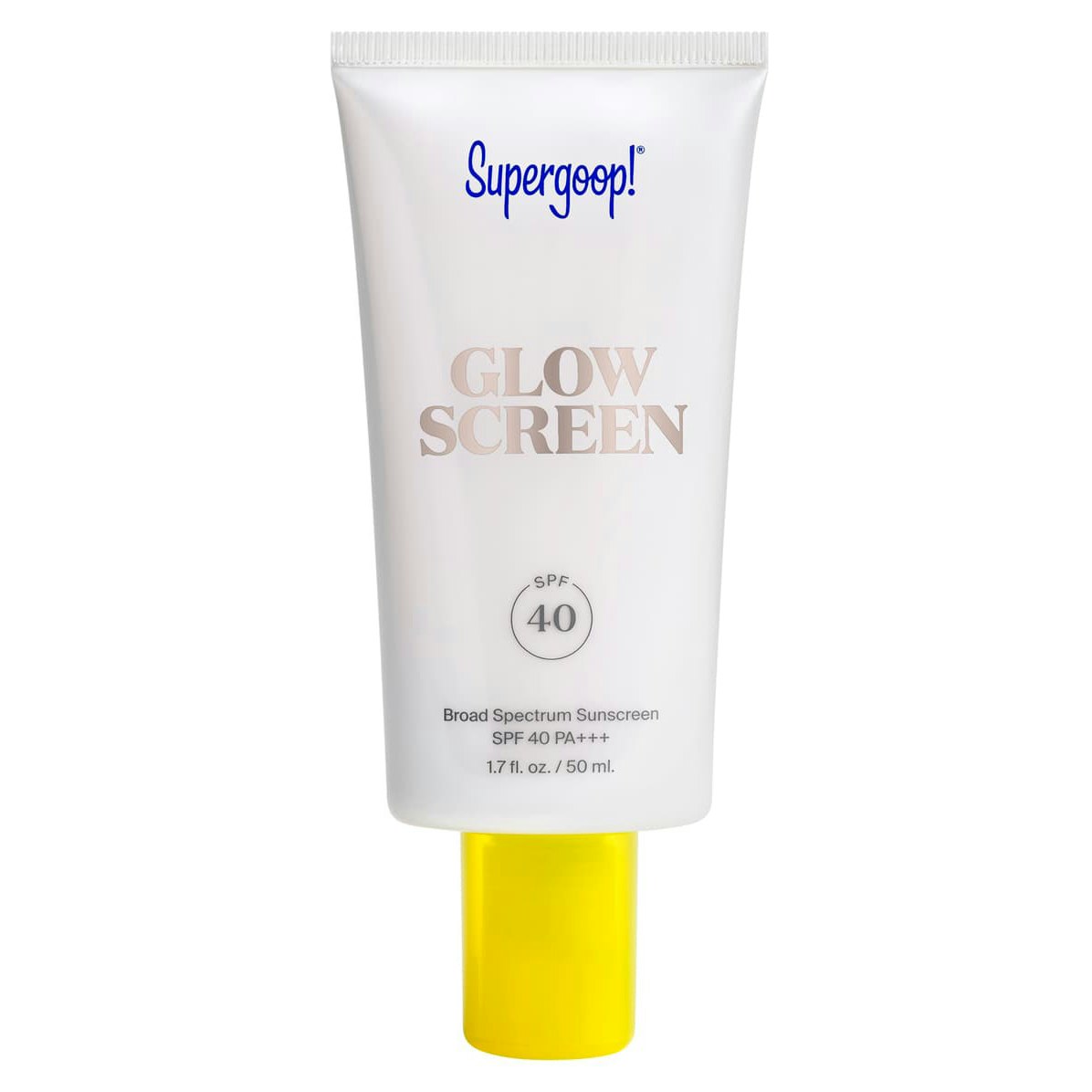 2/7
Supergoop!® Glow Screen® SPF 40
Just when it seemed Supergoop couldn't possibly launch a product as lovable as its Unseen Sunscreen®, the SPF-centric brand created this glistening elixir. It imparts the type of noticeable glow you'd expect from a luminizing primer, or a highlighter that looks "natural." Personally, I also find that it prevents my skin from looking dull come afternoon (as it's wont to do; my skin is naturally dry). Pearlized particles are no doubt responsible for creating an illusion of dewiness, but it's a blend of hyaluronic acid and sea lavender that actually retain moisture and keep dryness at bay. Bonus points for cacao peptides, which may protect against potentially-damaging blue light, and niacinamide, a skin-brightening B vitamin.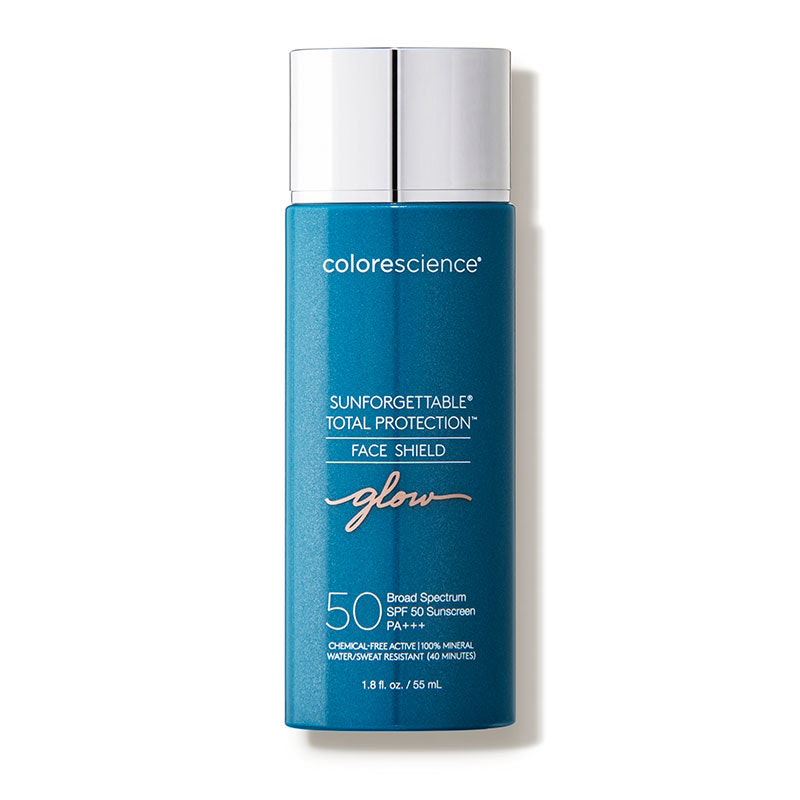 3/7
Colorescience® Sunforgettable® Total ProtectionTM Face Shield Glow SPF 50
Spinoffs are rarely better than the original, but this gleaming addition to Colorescience's Sunforgettable line proves an exception. This pearly potion maintains all of the excellence of its predecessor — antioxidants, lightweight feel, preeminent protection — plus a healthy dose of crushed pigments for instant, noticeable radiance. It works excellently as a makeup primer, too — particularly when you want to create that elusive "I-slept-10-hours-last-night" glow.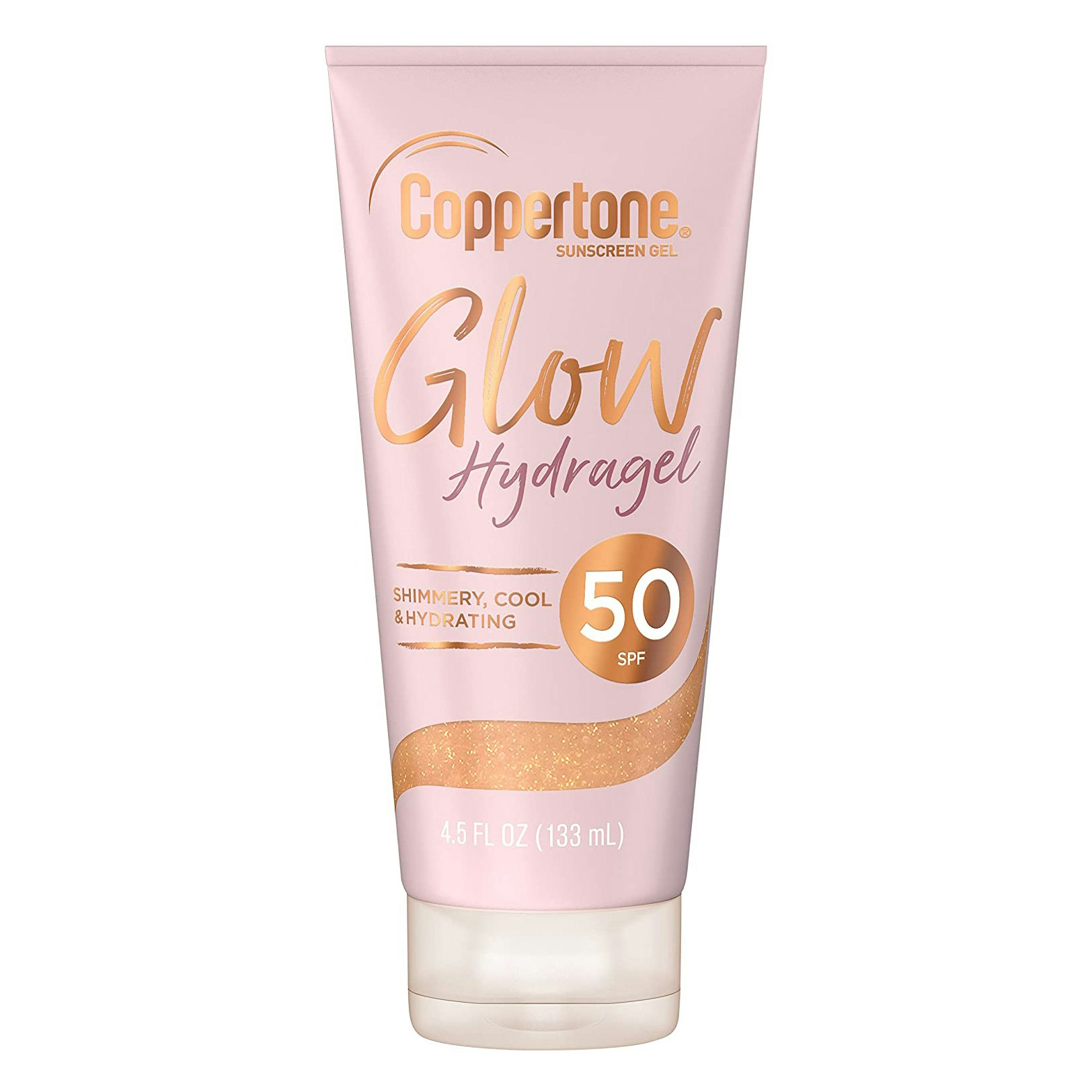 4/7
Coppertone® Glow Sunscreen Lotion With Shimmer SPF 50
This is not your grandma's Coppertone. In fact, it's perhaps the sparkliest formula on this list, featuring bronze flecks that twinkle when they catch the light. Additionally, the formula boasts a bronze tint, which, according to reviewers, enhances deeper complexions and leaves paler ones looking slightly sunkissed. A sexy summer sunscreen if I ever saw one!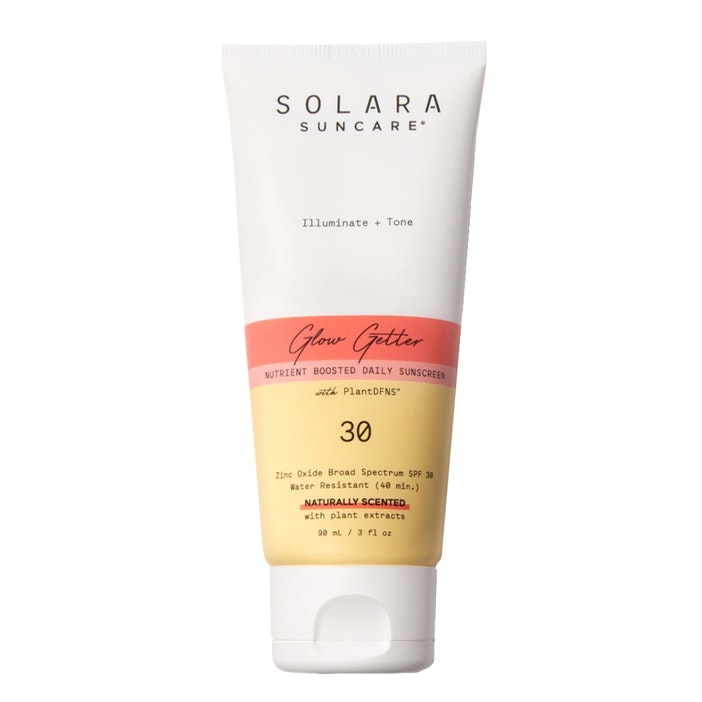 5/7
Solara Suncare® Glow Getter(TM) Nutrient Boosted Daily Sunscreen, SPF 30 
Clean beauty can be fun, too! screams this shimmering, all-natural sunblock. It's formulated with responsibly-sourced mica to leave skin with an ever-so-slight sheen. While this SPF lacks the reflective quality of some of the other luminizers on this list, it promotes more naturally radiant skin over time, thanks to nutrient-dense ingredients like coconut oil, ashwagandha, and lavender oil extract.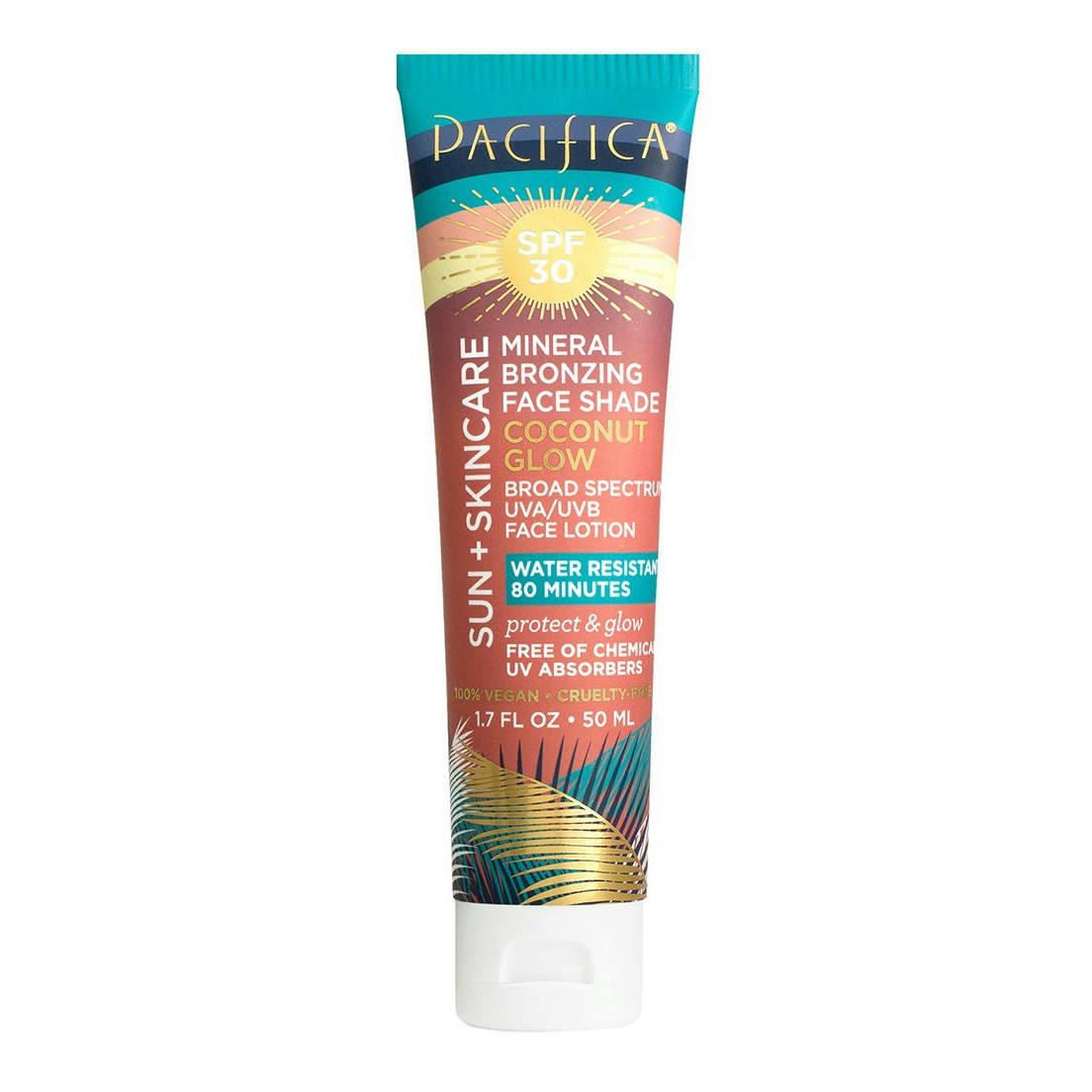 6/7
Pacifica® Mineral Bronzing Face Shade Coconut Glow SPF 30 
Physical, zinc-based sunscreens have a reputation for leaving a white cast in their wake. This one, however, has a bronze hue that mitigates the risk of chalkiness. It's sheer enough to work as a makeup base for a range of skin  tones while imparting a luminous, sunkissed glow, thanks in part to superfine mica.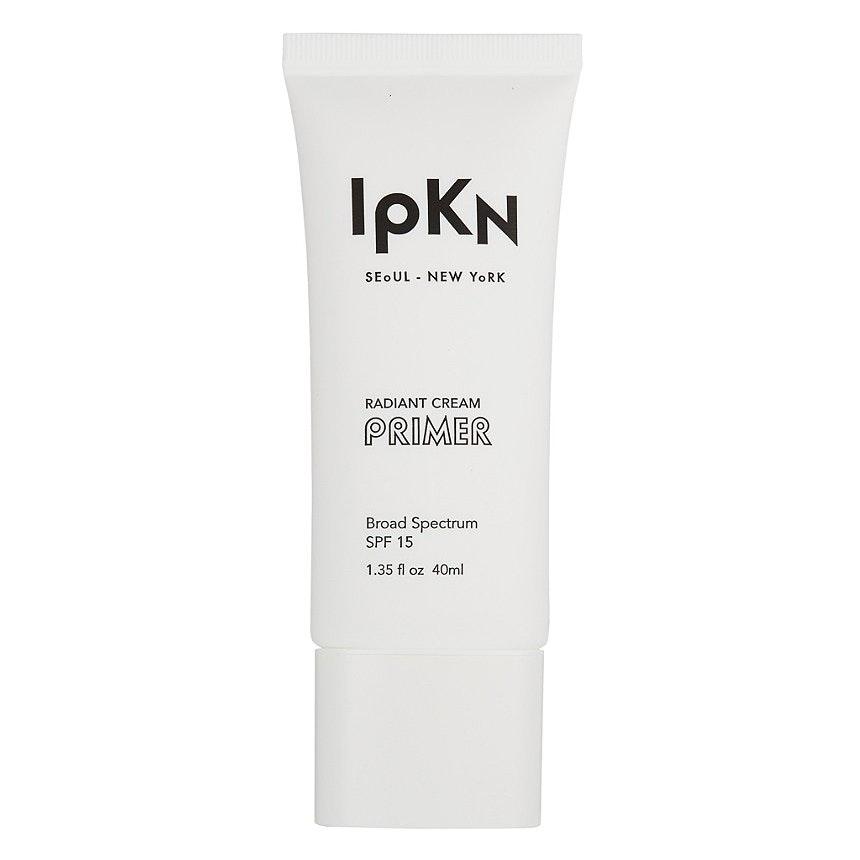 7/7
Ipkn® Radiant Cream Primer SPF 15
Given this product's relatively low level of SPF, you could say sun protection is more of a "bonus feature" than the main event — and you'd be right. This product's main draw is its makeup-priming prowess. Expect an ultra-luminous finish that plays well under makeup and grips foundation all day. As for the sun protection factor: SPF 15 doesn't cut it for a day spent outside, but it's a-ok if you're spending the day indoors. (For the record: you should always apply some form of SPF, even if you're hanging out chez toi; skin-aging UVA rays can pass through windows.) 
Read more about sunscreen:
Some complimentary products were provided to the author for the purpose of writing this article.

Product prices may vary from the time this article was written.

Allergan® may receive commissions for purchases made through links in this article.