This year, I can say with confidence that we're expecting pretty much anything but a traditional summer. And while that may mean densely-packed rooftop parties and backyard barbecues are on hold, for many beauty aficionados, it also means that we're getting a little bolder with our looks. (Humidity and sun exposure be damned.) Allow me to explain: In talking with fellow beauty fans and editors, I've found that as we self-isolate, nearly all of us have started to truly experiment and play with our makeup, skin, and hair products in a way that we haven't in many years. Interestingly, I've also discovered that friends who've never had a passing interest in the beauty category are now asking questions about everything, with the goal to learn ASAP. 

Do you fall into one of these two categories? I suspect it has something to do with the very human trait of needing a creative project, often to quiet a busy mind. Frankly, I'm not mad that this is the direction I subconsciously chose — I really wasn't emotionally prepared to fuss with a sourdough starter. If you're in the beauty aficionado group, keep reading to discover our editors' favorite products to play with as of late. More interested in learning? You'll still do that when you read on (and don't be afraid to ask the Spotlyte team your burning beauty questions on social media; we're here).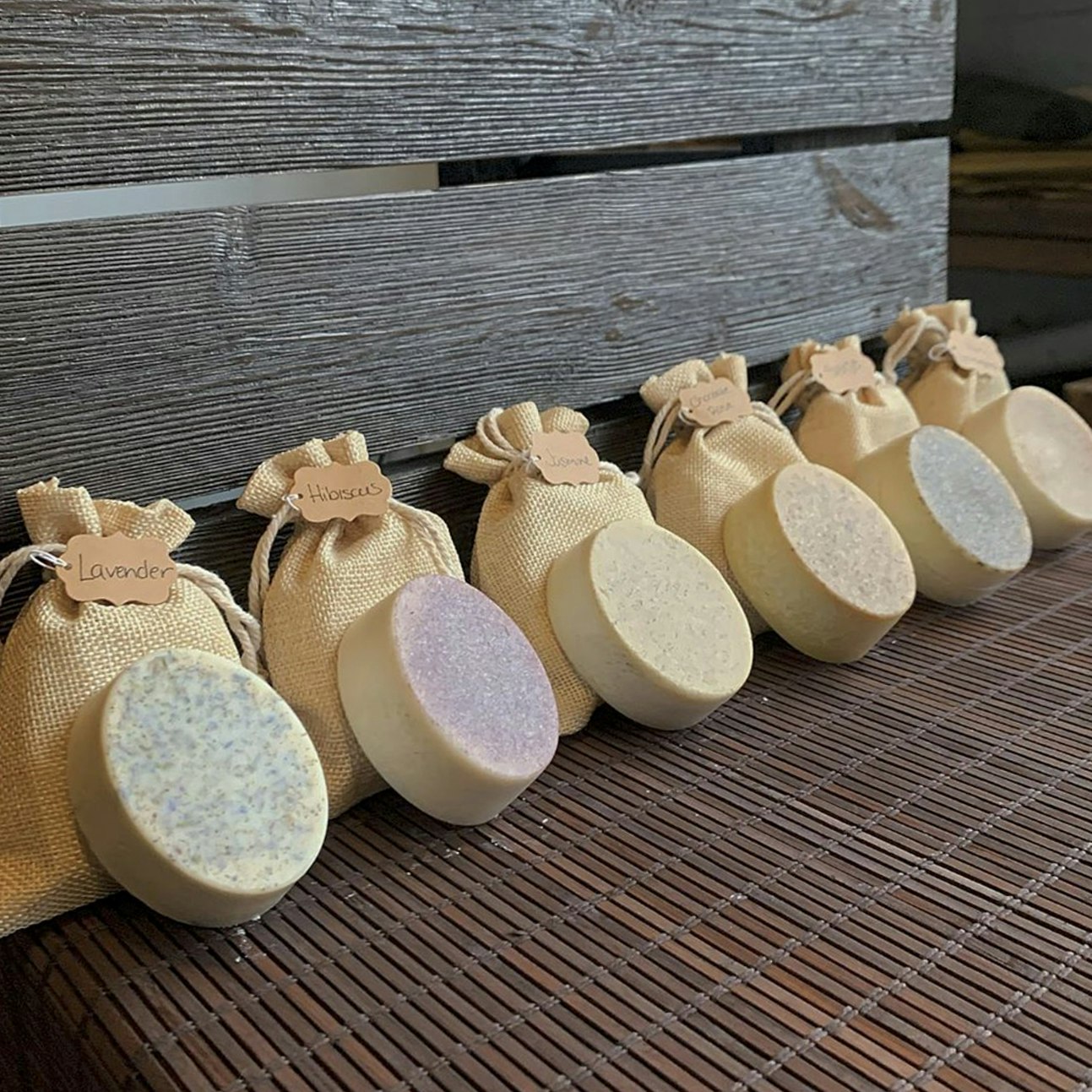 1/12
Papa Rozier Farms® Lotion Bar Gift Box
Who: Joslyn Winkfield, Creative Lead, Digital

Why: With everything that's happened in the last few months, I'm more than happy to discover new products in support of small businesses. I came across Papa Rozier Farms® on Instagram®, and — as the true consumer that I am — impulsively added this decadent set of fragrant lotion bars to my cart. First of all, it's times like these that make me want to treat myself even more than usual. Secondly, lotion in bar form? Yes, please. The ease of just gliding this creamy castor oil- and shea butter-based chunk across my skin feels like such a treat. (Bonus: One side of the bar has a lovely exfoliating texture that melts right in, which is perfect for this stubborn eczema patch on my elbow). 

Once I read about the brand's family-run farm in Bushwick, Brooklyn (which was inspired by their grandfather's 50-acre farm in Haiti) and that all their goodies that are handmaid with cold pressed, organic and unrefined ingredients, I wanted to try it all. Each bar in this gift box has a different earthy and therapeutic scent: Chocolate Rose, Hibiscus, Oakmoss, Eucalyptus, Sage and Lemongrass, and Ylang Ylang (my favorite). I use them straight out of the shower and feel glowy and moisturized all day.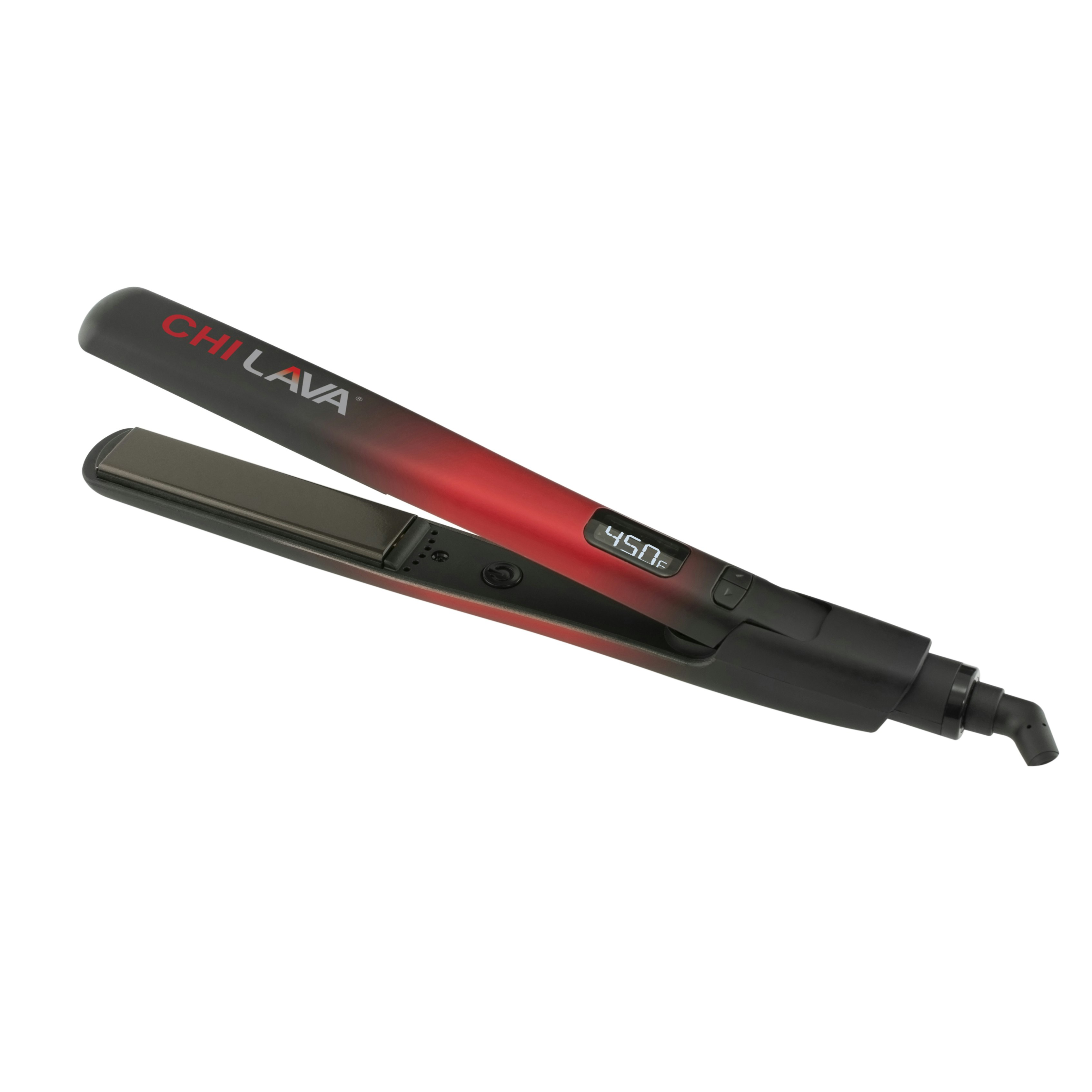 2/12
CHI® Volcanic LavaTM 1-inch Flat Iron 
Who: Joslyn 

Why: Fun fact: Prior to receiving this beauty from CHI, I hadn't taken a flat iron to my head of curls in almost six years. CHI is a staple for my fellow coarse-haired comrades looking to heat-style, because the brand's signature ceramic plates allow sleek results on a lower temperature setting, which tends to cause less damage than other devices do. This particular model combines those plates with strengthening volcanic lava. 

After washing, clarifying and deep conditioning, I used a blow dryer on medium to stretch out the kinks. Then I coated my strands in their limited edition Chi x Barbie Silk Infusion, followed by a spritz of Chi x Barbie Iron Guard. I used the chase method (holding a fine-toothed comb directly behind the iron with each pass) to glide the iron through my hair in small sections, leaving my hair smoother and straighter than I've seen it in a very long time. (I was also amazed at the length that I can't normally see due to curl shrinkage, and was finally able to give myself a much-needed trim.)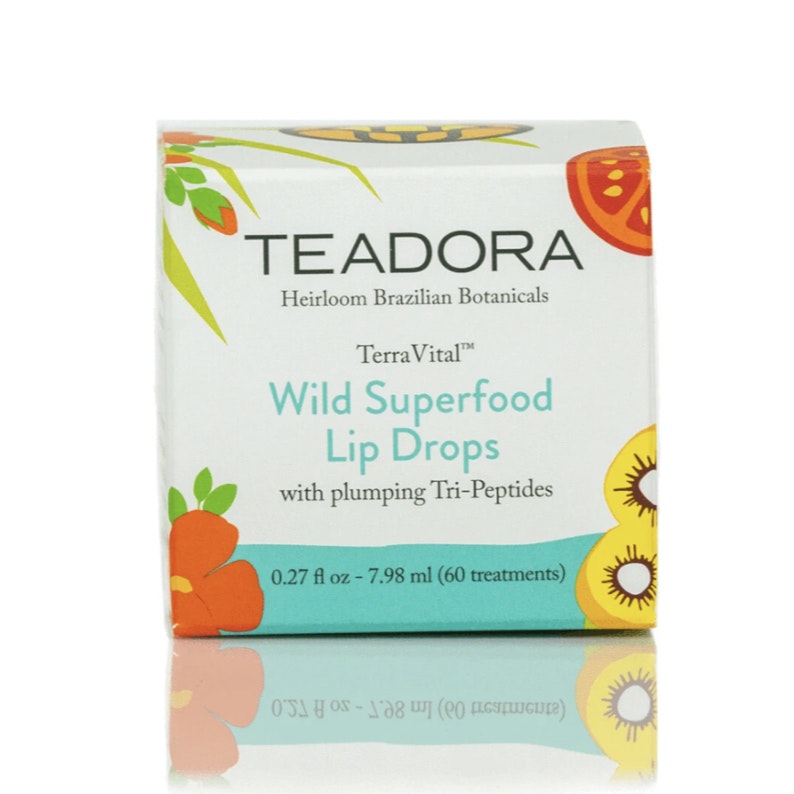 3/12
Teadora® TerraVitalTM Wild Superfood Lip Drops
Who: Emily Orofino, Senior Beauty Editor

Why: We can all do with a little indulgence right now, so I'm relying on these luxe, single-use "lip drops" to pamper my parched pout. Each tiny ampoule can be twisted open to easily squeeze out the encapsulated treatment serum, which is loaded with plumping peptides, vitamin A-rich pequi oil, vitamin E, and more to leave my lips smooth, soft, and nourished. I prefer to use them before bed, but I've also used them over lipstick and in lieu of lip gloss, and loved all three results. Bonus: The individual capsules make these easy to share, and there's more than enough for one set of lips in each ampoule — I use the extra on my cuticles!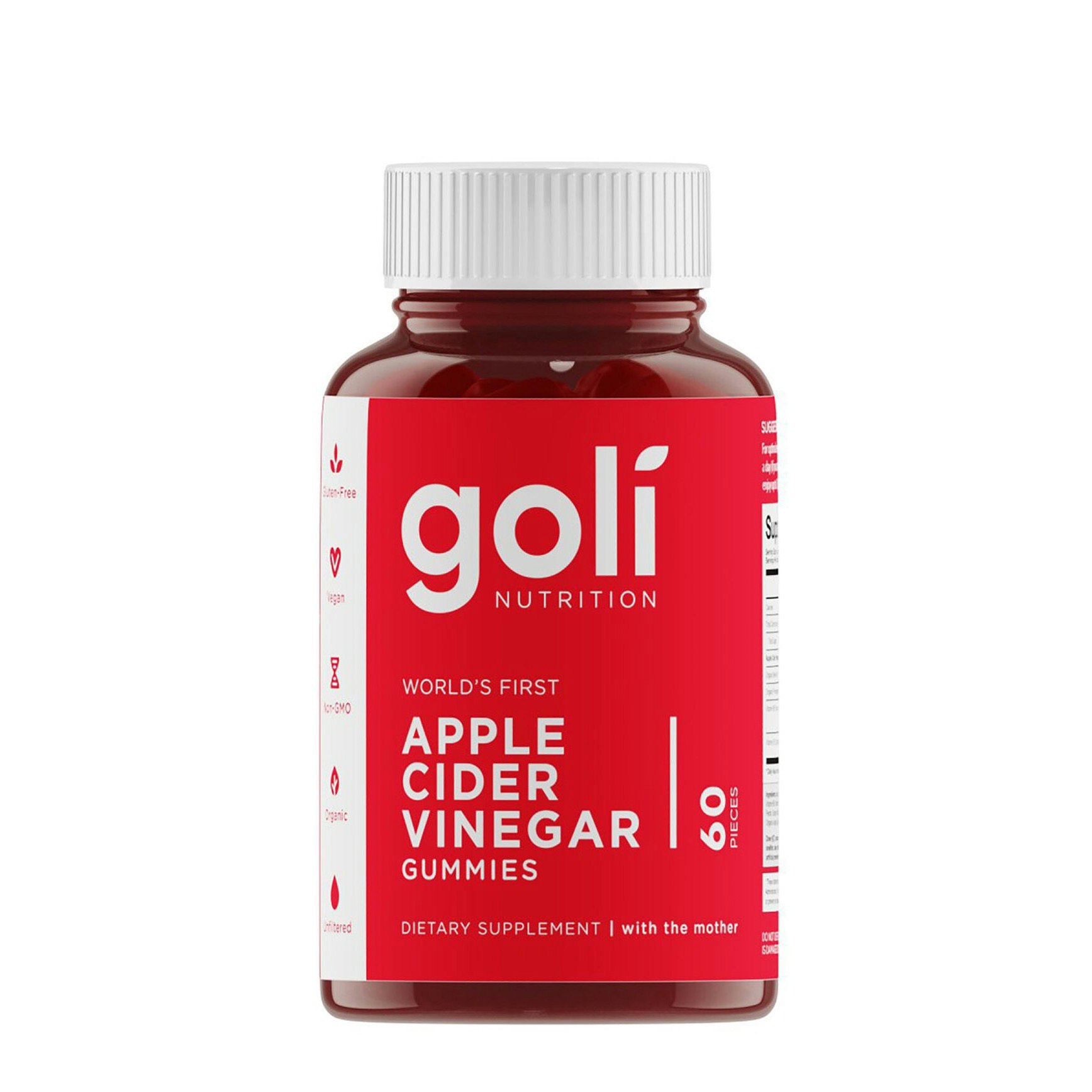 4/12
Goli NutritionTM Apple Cider Vinegar Gummies
Who: Emily 

Why: First of all, if you've ever tried to drink a shot of ACV straight, you know that it's vile — and you also know that you could be missing out on some potential benefits by skipping out. Apple cider vinegar is said to help promote cardiovascular health, improve energy levels, support weight management, and (the reason we're all here!) a healthier appearance to the skin. You can eat two of these gummies thrice daily to reap the rewards of apple cider vinegar, with no bitter flavor. In fact, the flavor is a delectable, tart apple-pomegranate that I look forward to enjoying throughout the day. I've gone through one bottle so far, and I can say that despite quarantine, my weight has stayed the same, I feel relatively energetic and focused, and my only skin concerns have come courtesy of my own neurotic picking and popping.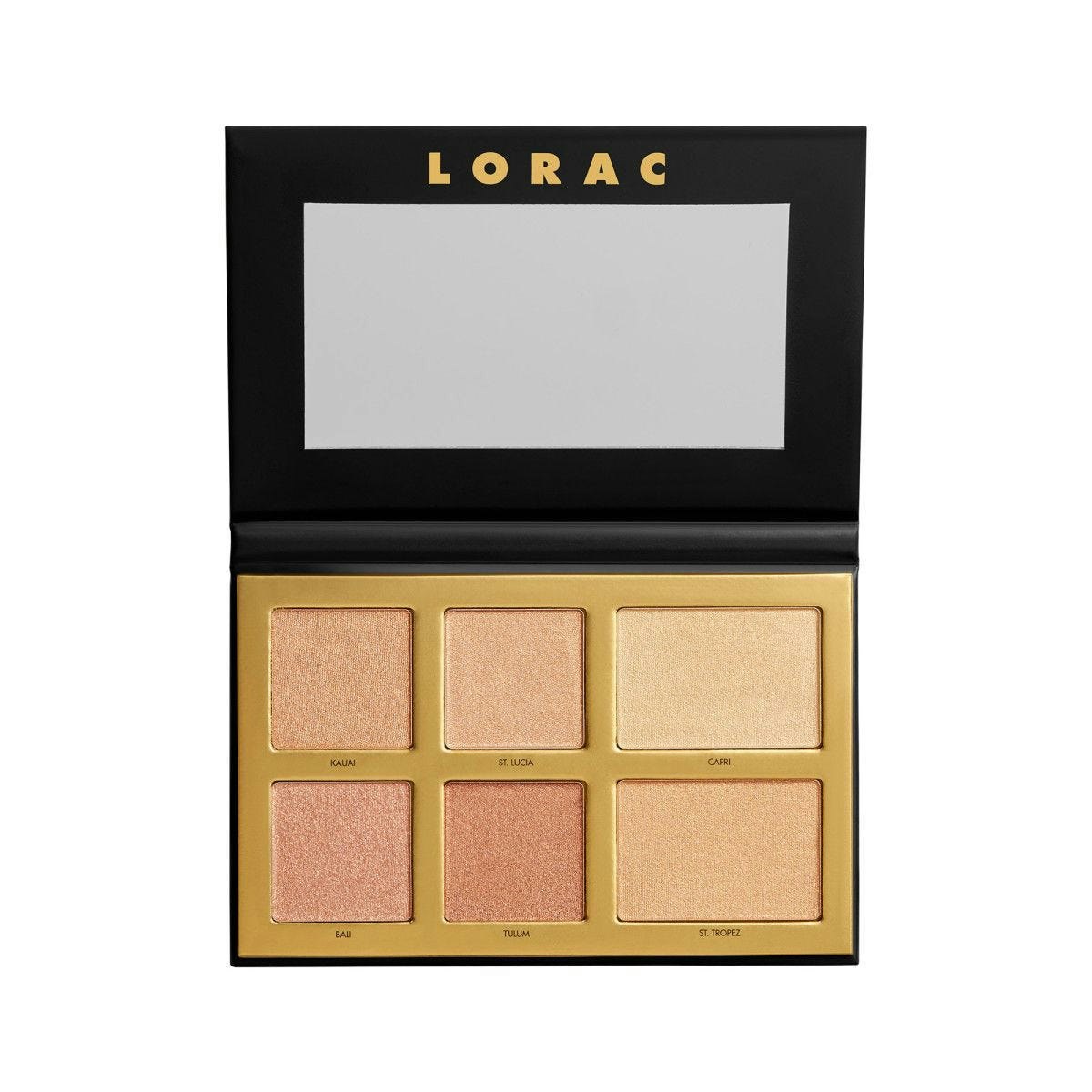 5/12
LORAC® Cosmetics LUX Diamond Golden Hour Palette
Who: Emily 

Why: Highlighter palettes had a major moment a few years ago, but I wasn't impressed with most of the offerings then. The color assortments tended to vary wildly in each compact — typically with one very deep shade, one very fair hue, and one strange, otherworldly tint that really only worked for music festivals and parties…and no other occasions. That's all to say that I tested many palettes a single time each, then relegated them to the back of my collection or shared with friends. 

Color me surprised, then, when I found that this new offering from LORAC quickly rose to take a starring role in my beauty routine. The pigments are all inspired by the light during the "golden hour" (you know, around 5 p.m., when even the most awkward selfie shots are super flattering) and super creamy, melting into skin to impart a sexy luminosity. No gritty glitter here! In fact, the formula blends so easily that I find myself taking small work breaks to press the powders into my skin with my fingertips for a little boost in glow. Pro tip: Add a bit of your preferred shade to the apple of your cheek, not just your cheekbone, for a more natural-looking highlight. If you really love to glow, LORAC Artistry Advisor Kelsey Deenihan has a fun suggestion: Try scraping your favorite pan for a bit of loose pigment, then mix it into your tinted moisturizer or foundation to turn it into a radiant formula.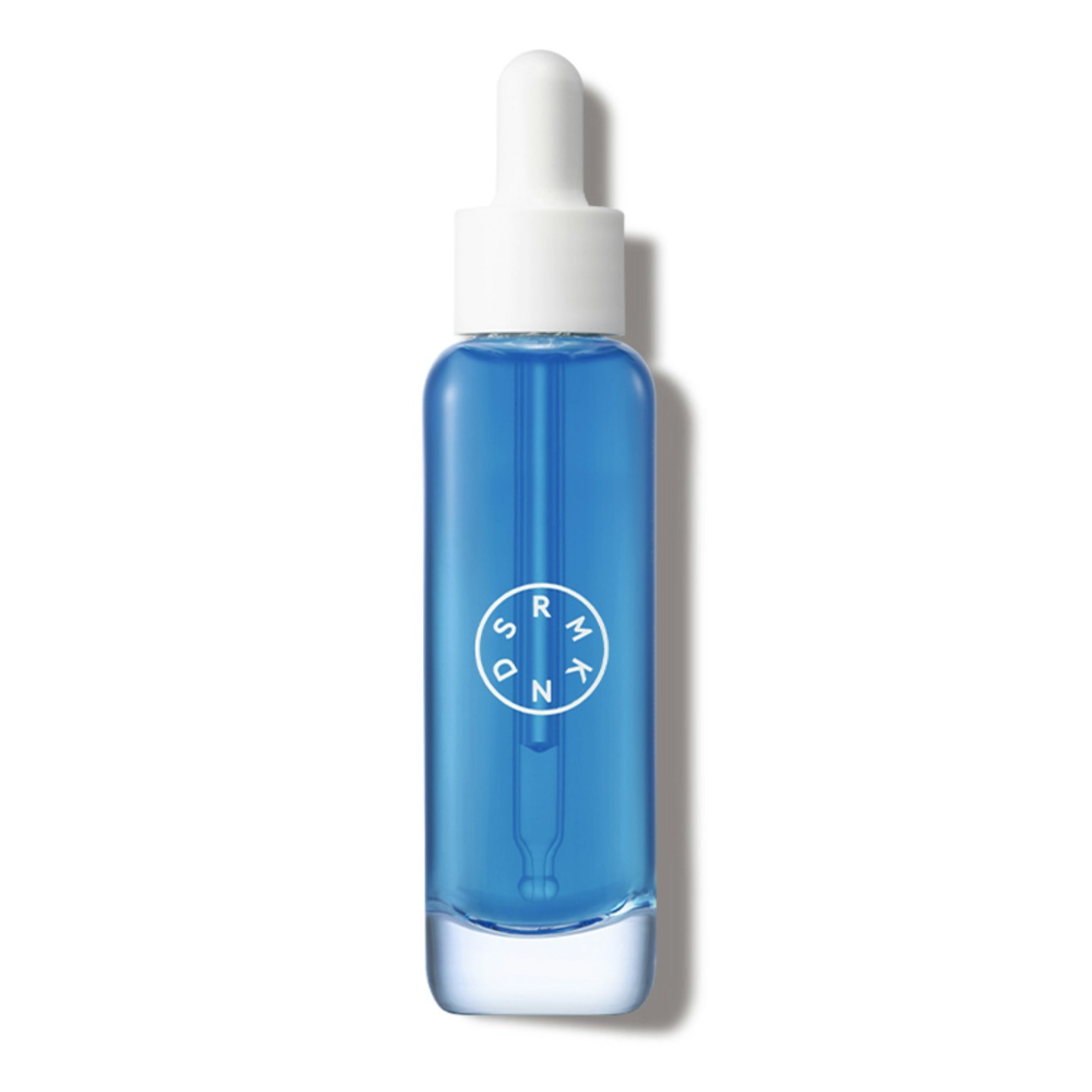 6/12
SerumkindTM Deep Antarctic Drop
Who: Thia Laurain, Senior Social Media Editor

Why: My skin is dry no matter the season. (Yes, there's a difference between dry and dehydrated skin!) As the weather warms up, I'm on my annual quest for lightweight, layerable hydration. I knew I needed a serum to do the job — and since this bright blue bottle landed on my doorstep, I've found myself reaching for the non-sticky, ultra-hydrating formula again and again. It's packed with skin-soothing and strengthening botanical extracts like eggplant and turmeric, plus antarcticine — a unique ingredient containing microbes harvested from Antarctic glaciers that boost the production of elastin and balance your skin's microbiome. The star ingredient may be ancient, but the formula, texture, and results are certified fresh.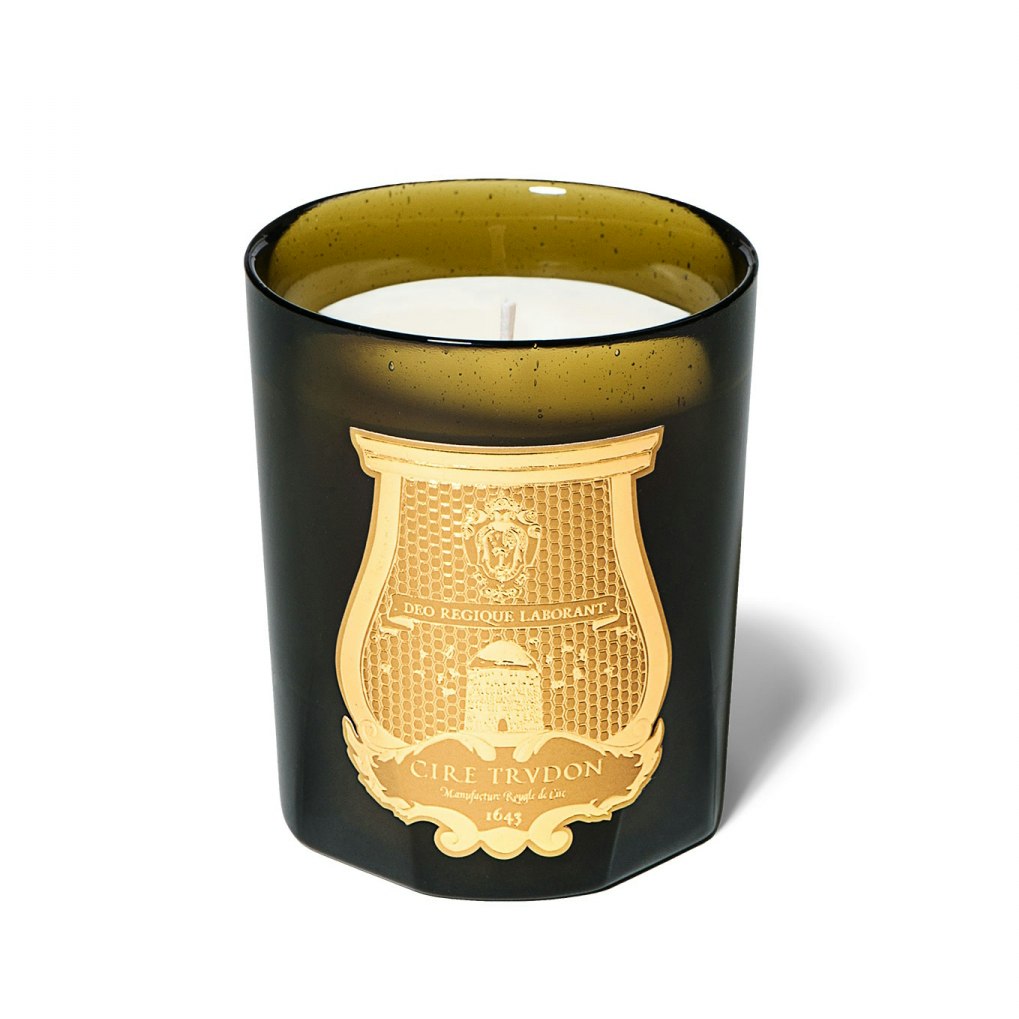 7/12
Cire TrudonTM Manon Candle
Who: Thia

Why: With all the additional time spent in my apartment the last few months, I've taken extra care to make my little space into a clean, calming, and restorative sanctuary. I've found that home fragrance is one of the most important elements in creating that sense of respite — and indulging in a stunning scented candle is my favorite way to evoke that feeling I want to create. This late spring launch from Cire Trudon, Manon, has helped me to do just that. With notes of lavender, orange, and laundry soap on top of a creamy base of musk, this candle smells like everything I want my apartment to be: bright, clean, tasteful, and French. Until I can actually whisk myself away to the Provençal countryside, burning this candle will more than suffice in mentally transporting me there.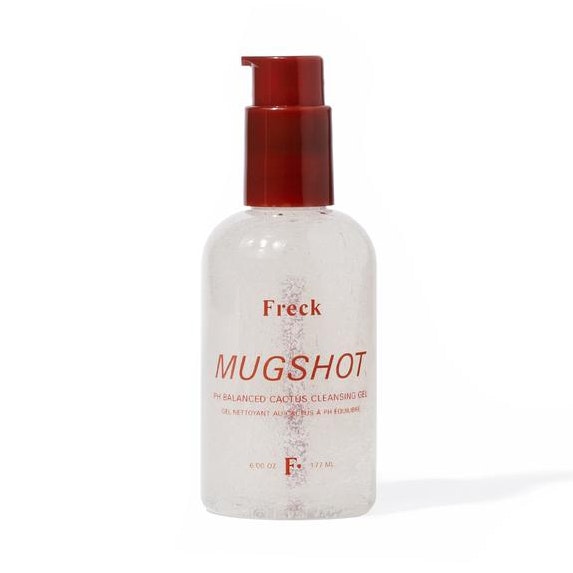 8/12
Freck® Mugshot pH Balanced Cactus Cleansing Gel
Who: Thia

Why: If there was a product that could put your face "in neutral," this would be it. This gel cleanser doesn't have much scent, is perfectly pH-balanced for the face (which is a slightly-acidic 5.5, if you're curious!), and easily removes makeup without stripping skin. I like to apply two pumps to dry skin, then massage it in circles over my eyes, nose, and lips to really remove the grime before wetting and rinsing away. Bonus: Not only are the cheekily-named products in this entire line cruelty-free and vegan, none of them contain alcohol — a fact my perpetually dry skin is thankful for.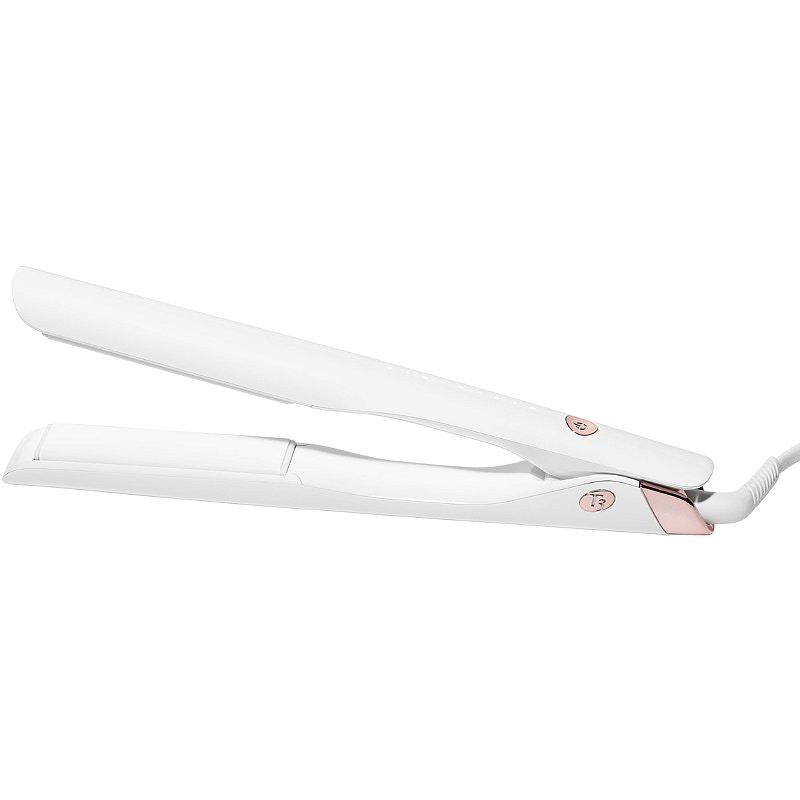 9/12
T3® LuceaTM Straightening & Styling Iron 
Who: Thia

Why: Furthering my quest to actually master styling my six-month-old blunt bob, I decided to invest in a professional styling tool that will work with my hair now and later (once I eventually grow it out again). Enter: the T3 Lucea Straightening & Styling Iron. This gorgeous white-and-rose-gold styler has a variety of heat settings that you can customize for your hair texture and type. A single pass on level five effortlessly smooths and straightens my chin-length, ultra-thick, multi-textured hair. Since I can be a bit clumsy, I also appreciate that the shell exterior always stays cool-to-the-touch — yes, even when the interior ceramic plates are fully heated. I can smooth, straighten, and swirl my strands to my heart's delight, with no fear that my fingertips will end up burned.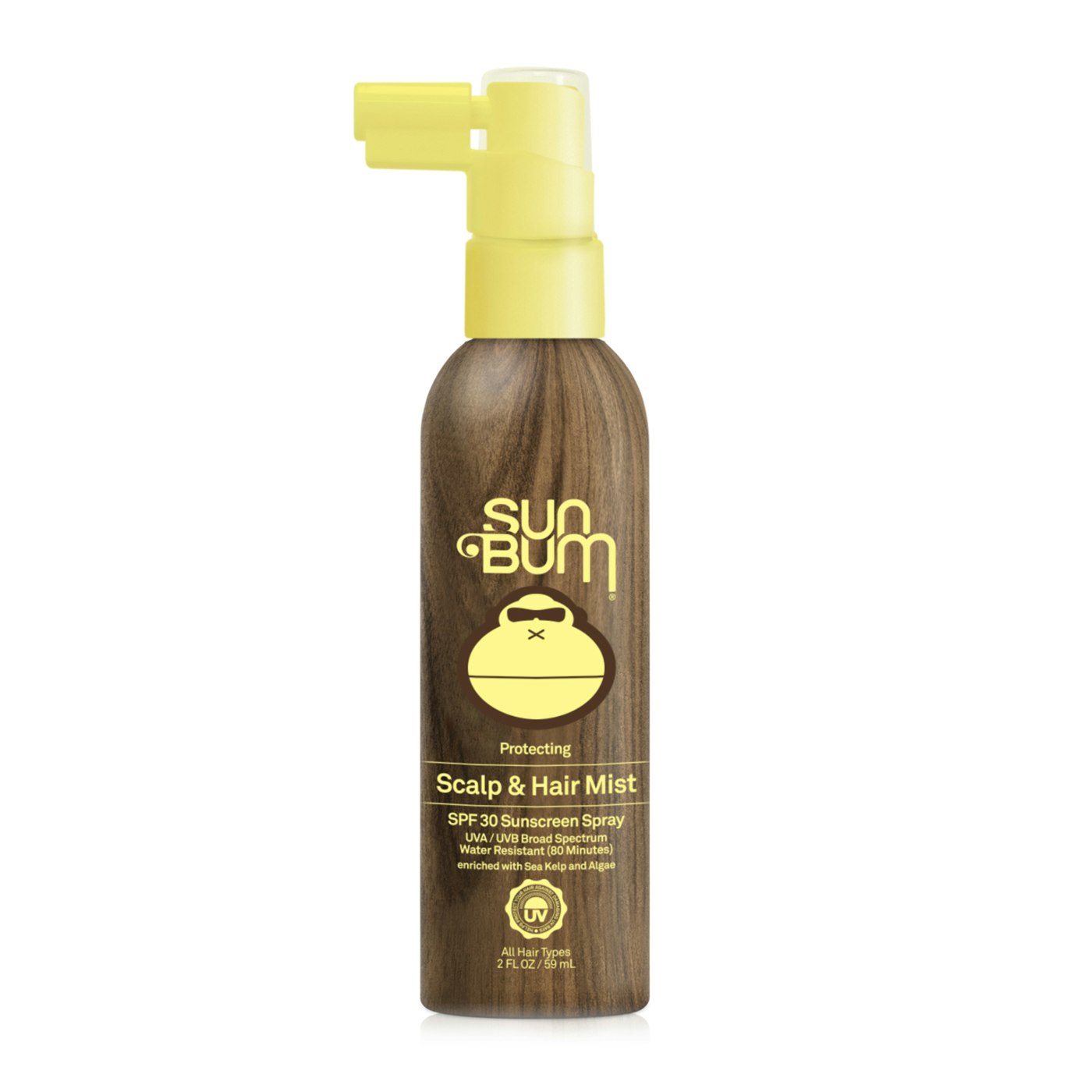 10/12
Sun Bum® Original SPF 30 Protecting Scalp & Hair Mist
Who: Madisen 

Why: Whether you are spending summer days indoors or heading out to your backyard (or rooftop, for my city dwellers) the bottom line is that you need sun protection. Not just by slapping some SPF on your nose, ears, lips, and eyelids — but also on your scalp, one of the most forgotten and important places to apply sunscreen. This is where the Sun Bum Original SPF 30 Protecting Scalp & Hair Mist comes in. With just a few spritzes to your hairline and part (and some light massaging in), the sunflower seed oil-infused formula delivers a lightweight, yet nourishing mist to protect your scalp. If you're wary of SPF because of the metallic scent that typically goes along with it, don't be — the smell of this product is actually divine, and practically a hair perfume in itself. It's reminiscent of tropical vacations, with a hint of piña colada. Don't forget to mist about 15 minutes before heading into UVA/UBA rays to give the formula time to sink in!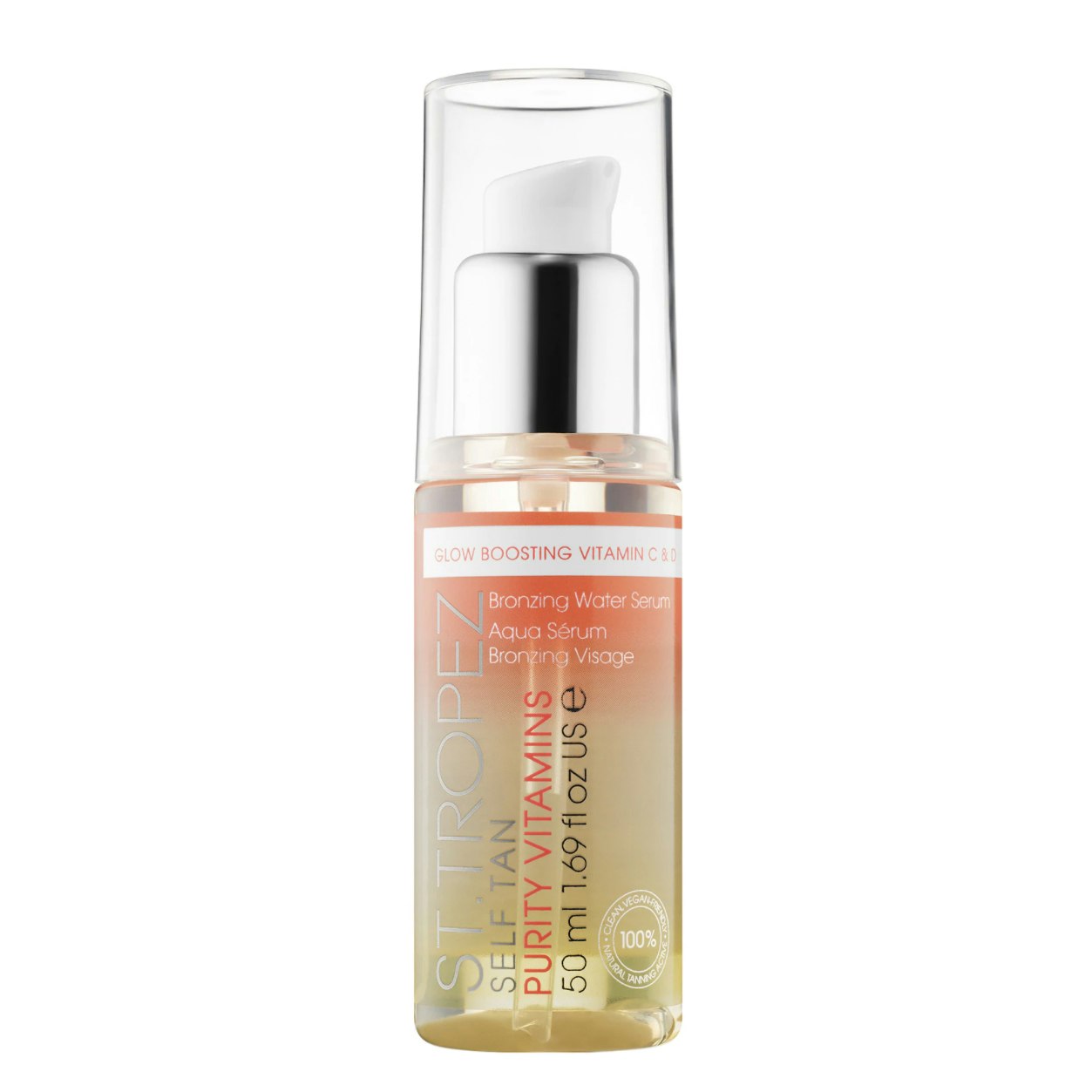 11/12
St. Tropez® Purity Vitamins Bronzing Serum 
Who: Sophie Wirt, Beauty Editor

Why: As someone who feels incomplete without a tan, yet refuses to bake in the actual sun, I've become somewhat of a tanning wizard over the years. Nevertheless, I've always found myself at a crossroads when it comes to the question of whether or not I should tan my face. Extending "mousse-y" self tanner up my neck works — but it also poses the risk of staining pores with guide color. (Plus, there's something that feels inherently wrong about using a singular skincare product from your feet to your face, am I right?) This serum is made specifically for the face and it shows: it's spiked with skin-loving ingredients like vitamin C and hyaluronic acid, layers beautifully under other skincare products, and goes on clear. The tanning component is gradual; if I apply it in the morning, I can expect a bronze glow by late afternoon.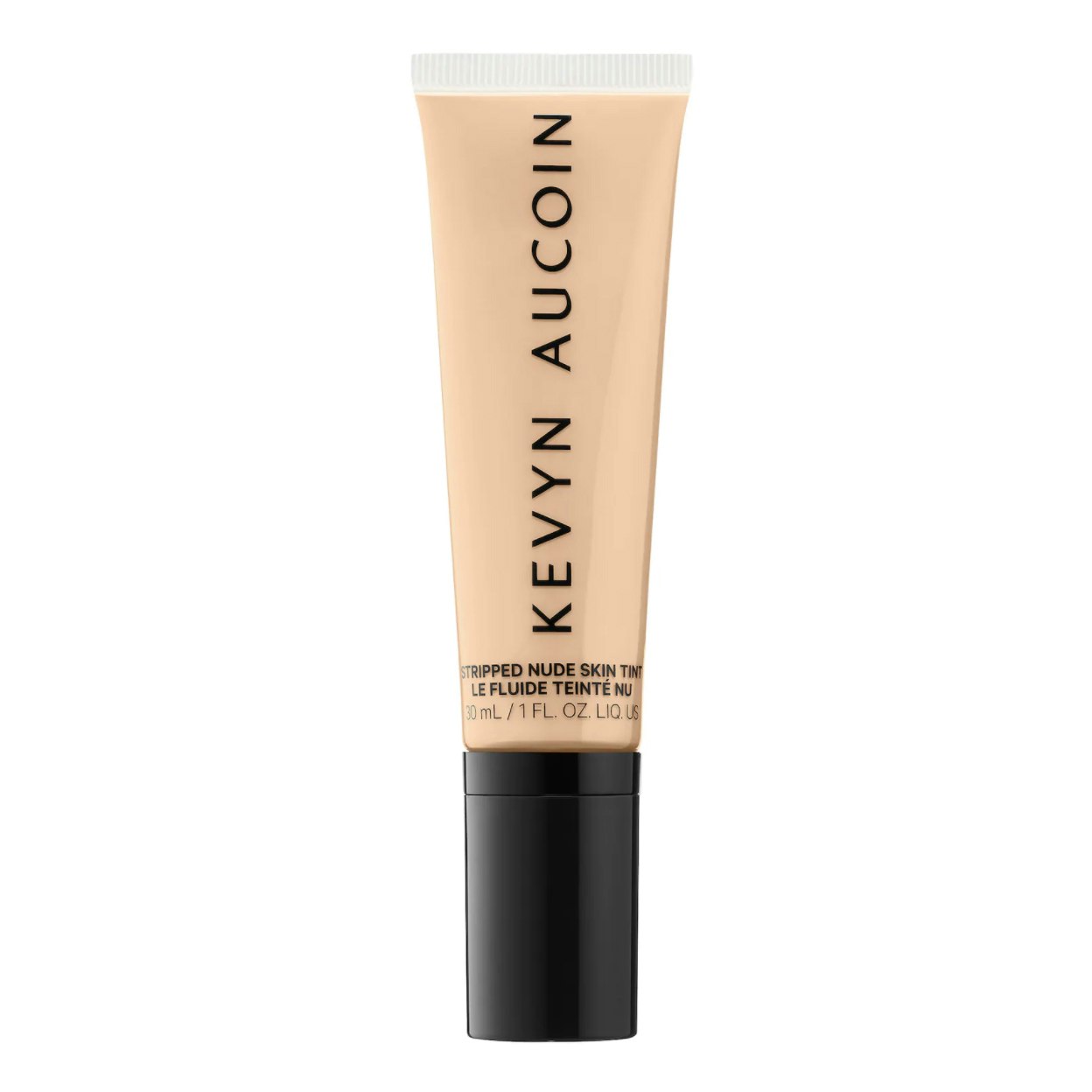 12/12
Kevyn Aucoin® Stripped Nude Skin Tint 
Who: Sophie

Why: This aptly-named, barely-there skin tint is my new go-to for cheating a "glass skin" look in an instant. It's lighter — both in texture and hue — than foundation and most tinted moisturizers, but heavy on dewiness. This is thanks to hyaluronic acid and luminosity-boosting fruits called Wu Zhu Yu. It's ideal for an "I woke up like this" look; try layering it underneath the brand's cult classic highlighter for a wet-looking finish that lasts well into the afternoon. 
Some complimentary products were provided to the authors for the purpose of writing this article.

Product prices may vary from the time this article was written.

Allergan® may receive commissions for purchases made through links in this article.