We're selective about the formulas we use on our hair, skin, and nails. The Spotlyte 7TM highlights recently-released and/or noteworthy products you can add to your makeup bag, one day at a time. Let's go shopping.
I'm a bit of a candle fanatic — and I presume you are too, dear reader, since you've clicked into this article. That means we're both aware of the fact that scented candles can be pricey. (So is the rest of the internet — type "why are candles…" into Google® and it autofills "...so expensive?") While this is neither the time nor the place to go into the economics of candle peddling, I do think it's appropriate to shed some light on a related issue that candle fanatics are facing lately: more time spent at home translates into candles burned at warp speed.

Over the past few months I've used up all of  my go-to candles and dipped into the reserves, formerly known as my "guest" candles. These are pricey ones I've been lucky enough to get gratis through work over the years and wouldn't be able to afford on my own. Prior to the pandemic, I'd deemed these "guest candles" too precious to burn for My Nose Only (my hand painted, straight-from-Italy Fornasetti® votive, gifted to me over a year ago, will remain unlit unless Oprah herself decides to pop by). But times are tough, and if there were ever a time to fill your home with ridiculously good, joy-giving scent, now would be it. Alas, my current burn rate — pun intended — is not financially sustainable. 

In an effort to prove that luxury and affordability needn't be mutually exclusive, at least as it pertains to scented candles, I dug around the interwebs for the best cheap scented candles. My criterions: They can't look or smell cheap. I was pleasantly surprised by the gems I was able to find. All of the candles below create the level of blissful ambiance I'd previously only experienced from my $60+ "guest candles" — and they do so for under 30 bucks. (Dare I say I actually prefer some of these finds over pricier options!?) While times may be uncertain, here's one very small reassurance I can offer: these scented candles look and smell a heck of a lot more expensive than they actually are.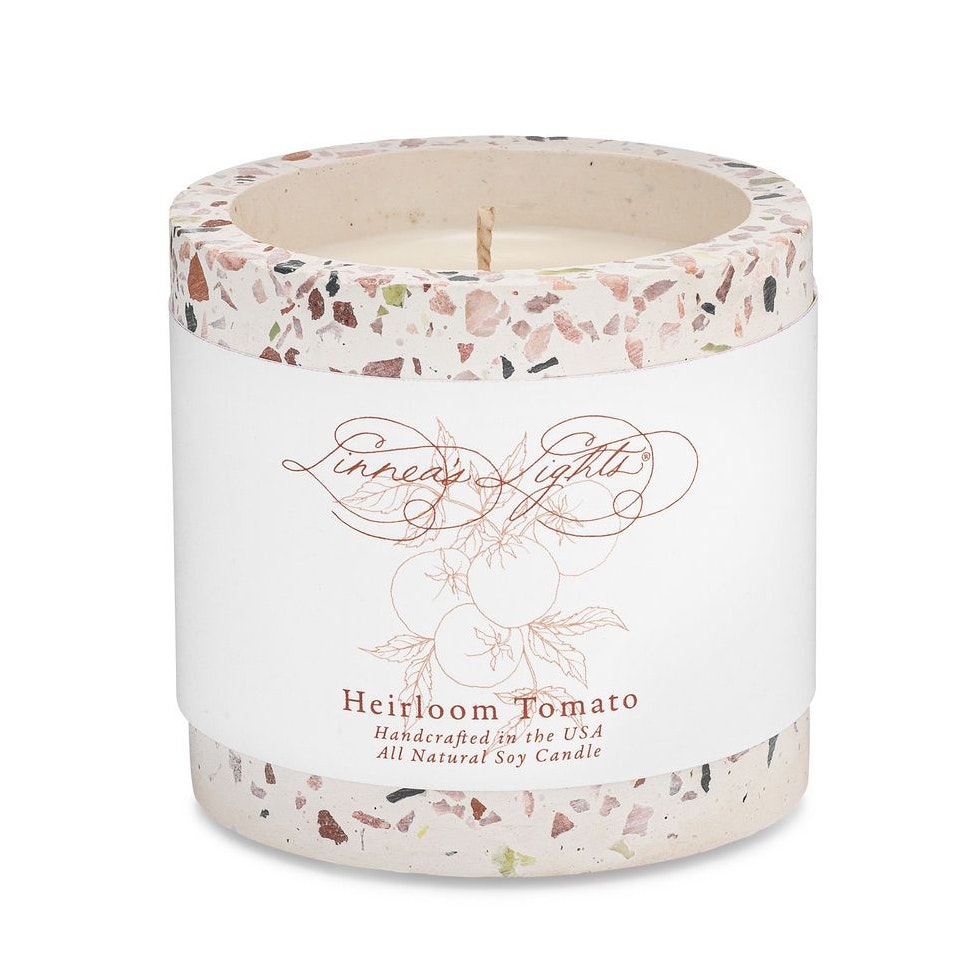 1/7
Linnea's Lights® Heirloom Tomato Summer Garden Terrazzo Pot 
Size: 5 oz.

Spotlyte's senior social media editor, Thia, harvests heirloom tomatoes in her Brooklyn vegetable garden. I'll never be the effortlessly cool, tomato-growing type, but everything about this candle — from the aroma of fresh soil and ripe tomatoes, down to the stylish terrazzo pot — makes me feel like I could be! Bonus: the brand is proudly female-owned, and the products are ethically sourced and 100 percent recyclable.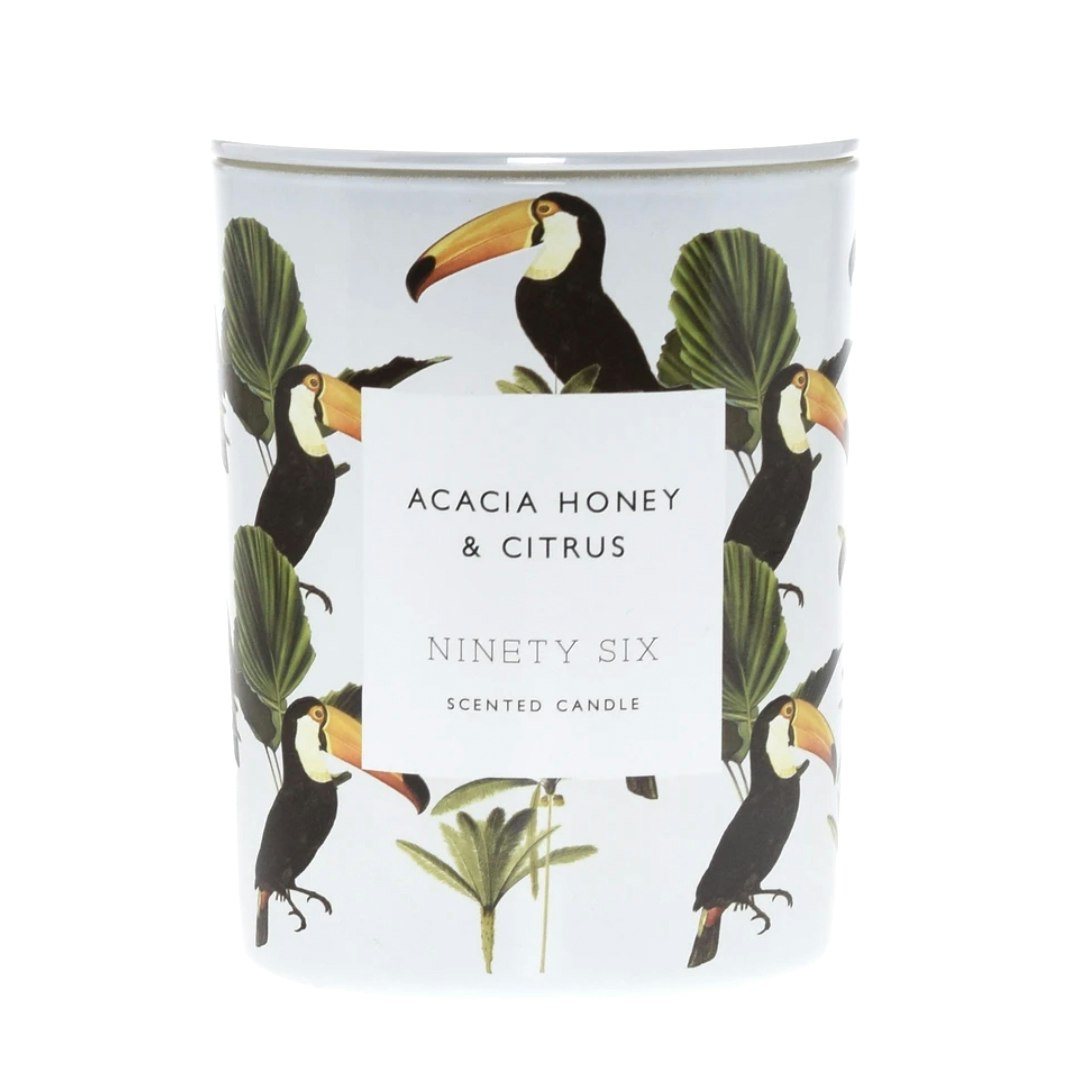 2/7
DW HomeTM Acacia Honey and Citrus
Size: 14.06 oz.

Burn time: 56 hours

This candle looks like it belongs in a ritzy home décor magazine, yet it's actually quite budget-friendly — particularly when you consider its sizable stature. Notes of honey and citrus make it burn bright, zesty, and sweet. The highlight, of course, is the posh pelican pattern.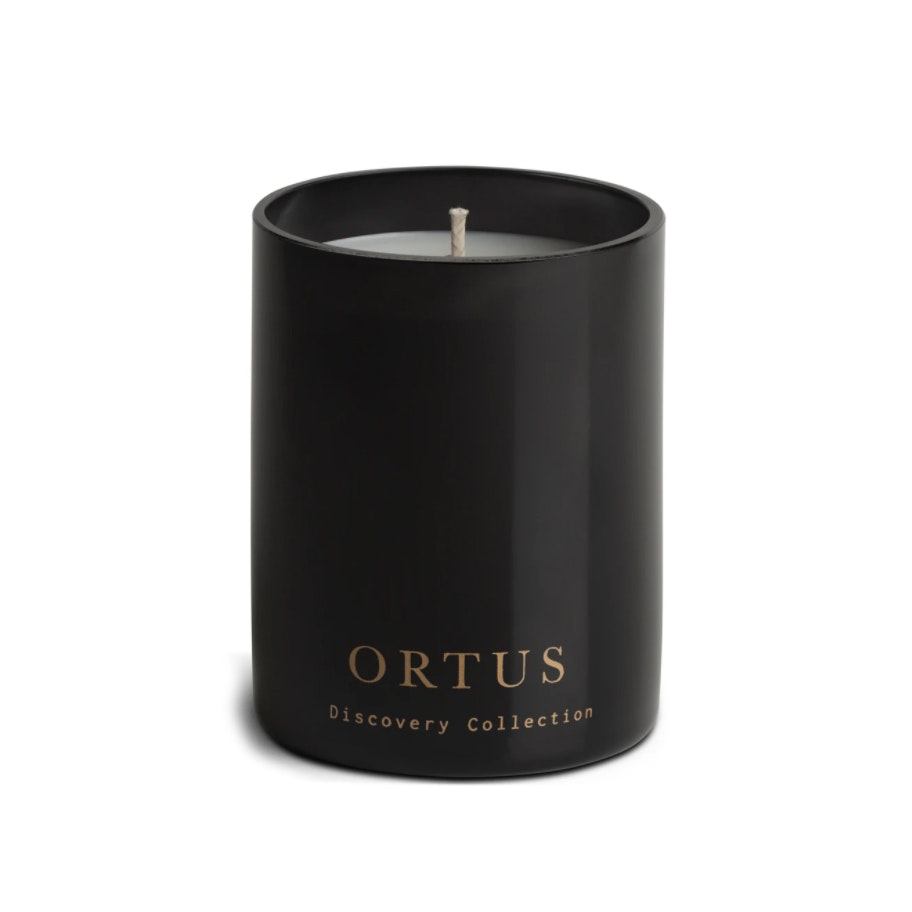 3/7
Vancouver Candle Co.TM Ortus
Size: 5 oz.

Burn time: 30 hours

One reviewer says this candle — which is made with perfume-grade fragrance — smells like the original Chloé EDP. As a fan of said fragrance, this interpretation was enough to move me to try it. Of course, the candle doesn't smell exactly the same, but it does have a similar aura. Notes of red currant, rose, and balsam create something unexpectedly delightful.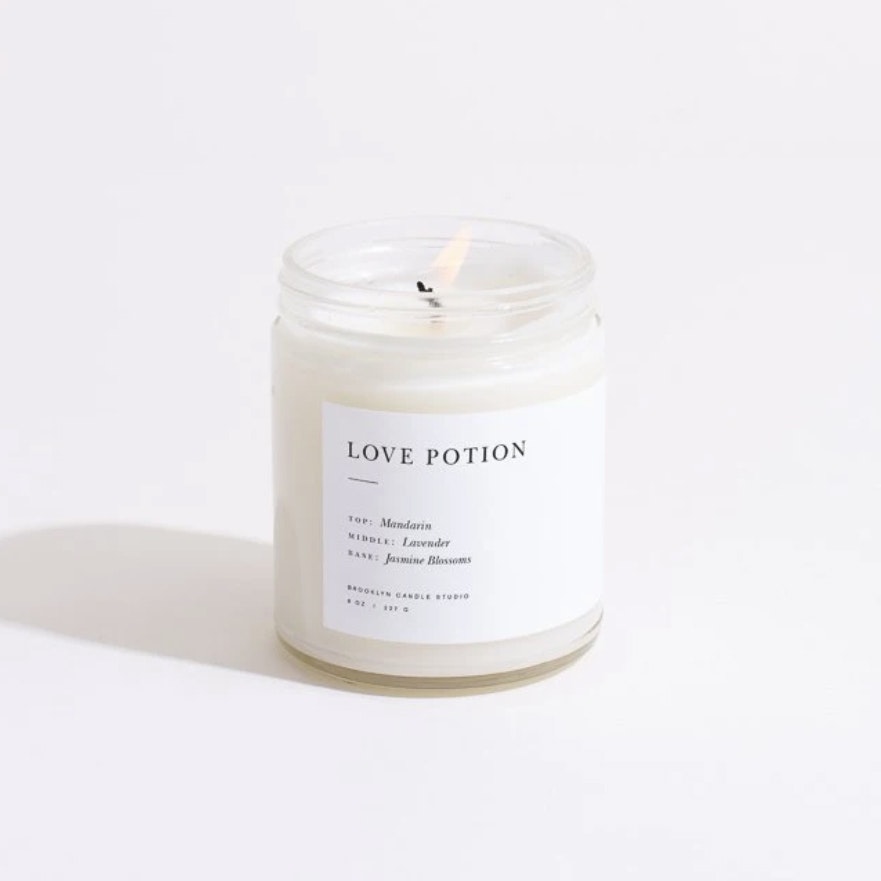 4/7
Brooklyn Candle Studio® Love Potion Minimalist Candle
Size: 7.5 oz.

Burn time: 50 hours

A Midsummer Night's Dream in candle form, I reckon. More concretely: it's a blend of jasmine and mandarin that's both summery and sexy. It's the perfect breezy bedroom candle for yourself...or a gift for the Hermia to your Lysander, perhaps…?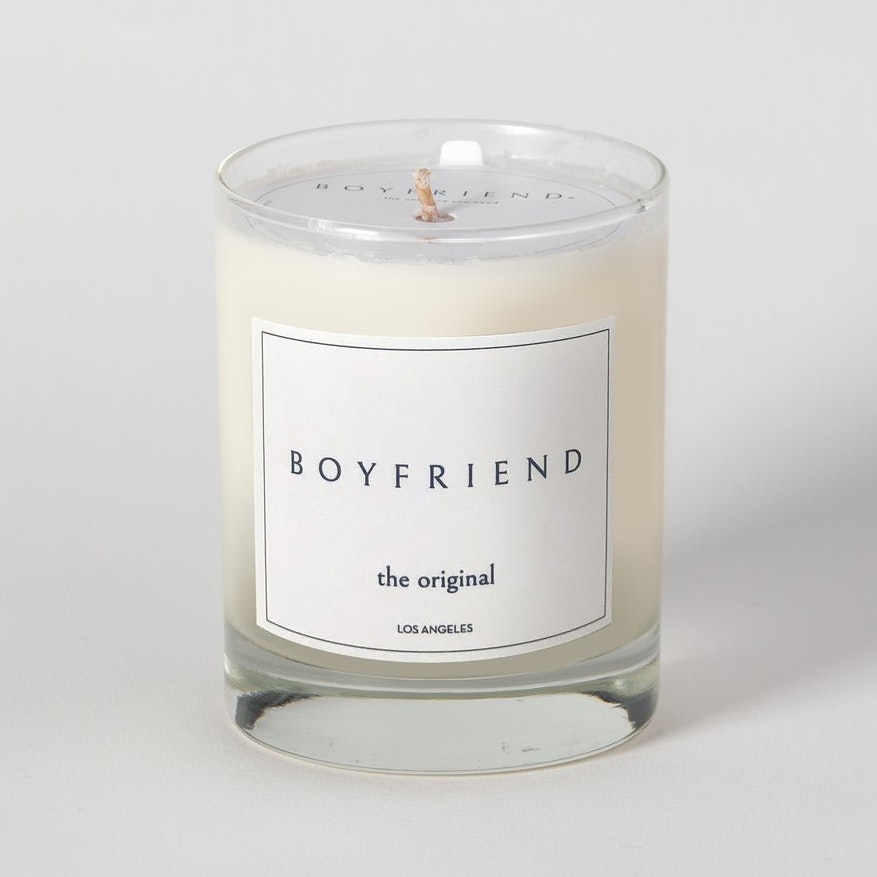 5/7
BoyfriendTM Candle
Size: 6.5 oz.

Burn time: 50 hours

You don't have to have a boyfriend, be a boyfriend, or even care about boyfriends to love this candle. This candle, conceptualized by Kate Walsh, has gained a following thanks to its 'grammable votive and provocative notes of plum, vanilla, and patchouli. (As per the website, the scent became a top seller at Sephora® and HSN®.) Fun fact: This candle wouldn't have made an "affordable" list in the past.  It used to be pricier, but, in an effort to reduce waste, the brand ditched their boxes all together — and was thus able to lower their price to the sub-$30 range. Cost effective and environmentally friendly!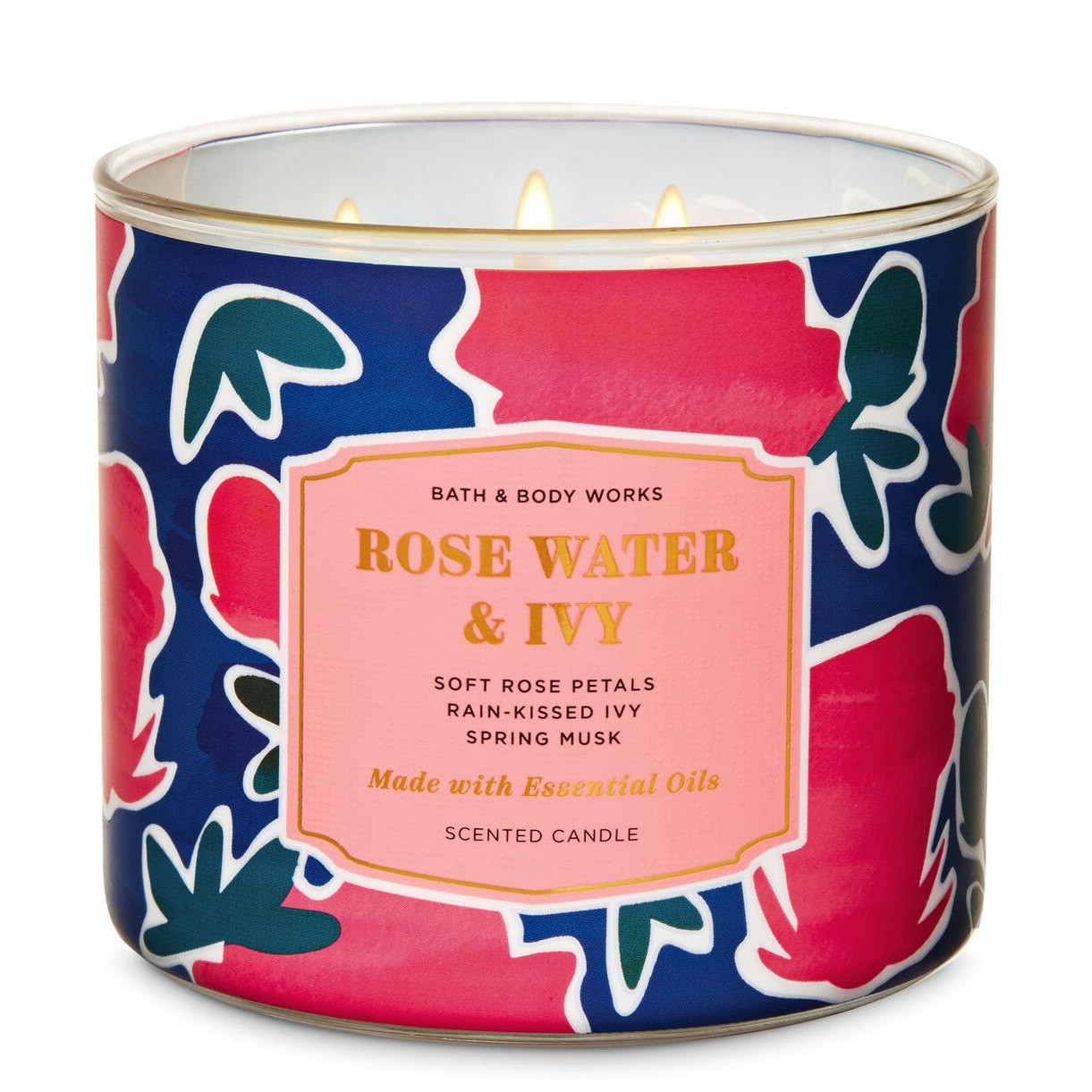 6/7
Bath & Body Works® Rose Water & IvyTM 3-Wick Candle
Size: 14.5 oz

Burn time: 45 hours

If you've ever searched for the best affordable scented candles, you've undoubtedly stumbled across the highly-fragranced candles from Bath & Body Works. I, for one, have scrolled for actual hours on the brand's site, only to find myself overwhelmed (wonderfully so). If you don't have hours to spare, allow me to suggest this summery specimen. The candle looks and smells like a million bucks; in addition to the funky design that looks as if it was pulled from a MoMA wall, it's scented like a floweshop full of freshly-pruned posies.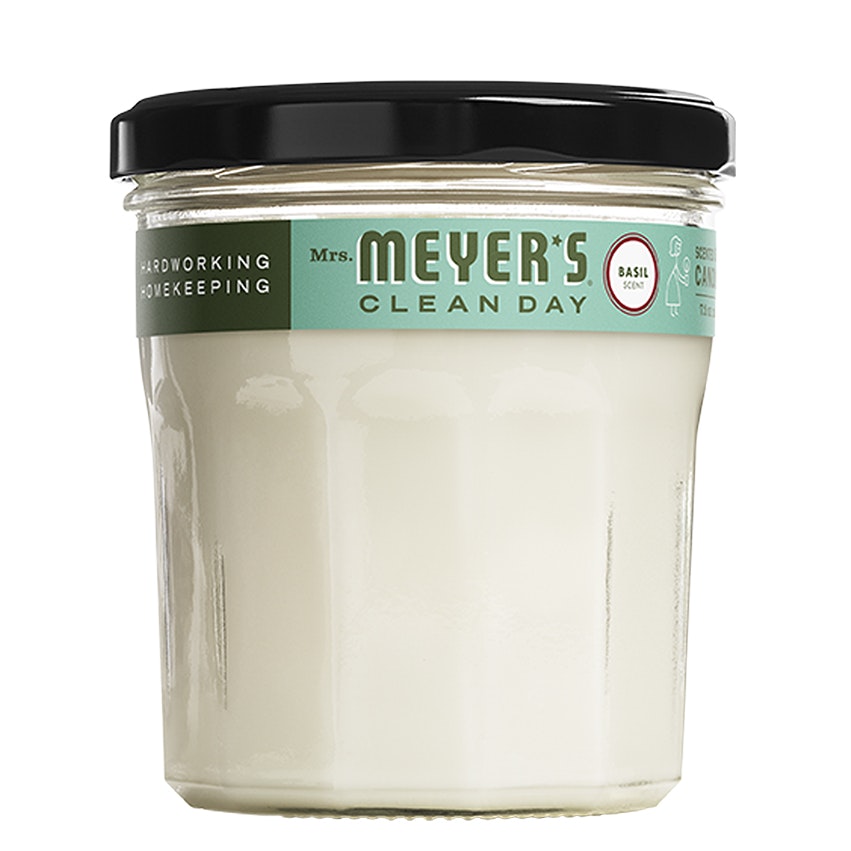 7/7
Mrs. Meyers® Basil Candle
Size: 7.2 oz

Burn time: 25 hours

I used to have a roommate who'd fall into trancelike cleaning sprees every so often. When she did, she'd light this candle in our common area. I'd know she was in the zone when, from my bedroom, I'd smell fresh, sweet basil wafting down the hall. Naturally, I began to associate this scent with the feeling of walking into a sparkling-clean kitchen. It has since become my go-to "cleaning" candle, too! Plus, the mason jar container adds a rustic, farmhouse-chic kind of look to my countertop.
Some complimentary products were provided to the author for the purpose of writing this article.

Product prices may vary from the time this article was written.