Clear, glowing skin is at the top of many complexion wish lists, regardless of skin tone or type. If you're after a more radiant and even complexion, you'll want one important ingredient on your product radar: vitamin C. The thing about this dark spot-clearing, antioxidant-boosting, blotch-brightening power player is that not all versions of it are created equally.
The ingredient is a heavy-hitting antioxidant, meaning it has the ability to reduce some oxidative damage created by sunlight and pollution. But you can't solely rely on your diet to get the important nutrient. "Most healthy people who eat [a variety of foods] have plenty of vitamin C in their skin," notes dermatologist Tara Rao, MD at the Schweiger Dermatology GroupTM in NYC, "but applying it topically adds an extra layer of benefit."
That list of benefits is pretty lengthy. First off, vitamin C has been proven to fade fine lines and hyperpigmentation. "It has been well studied to help prevent wrinkles and sun spots," adds Rao. It also helps boost collagen production, combats oxidative stress, and ramps up cell turnover. What this means on the surface is a smoother, firmer, brighter, and more even-looking complexion.
To ensure you're getting the maximum benefits out of vitamin C, you should seek out the most active forms of the ingredient. Rao notes that this includes L-ascorbic acid, ascorbyl-6-palmitate, and magnesium ascorbyl phosphate (MAP). These have all been studied and proven to be more stable, as well as more efficacious than other forms of vitamin C; so look for these ingredients when serum shopping.
How you use your vitamin C is also important: it must be applied regularly in order for you to see results. It's safe enough to be used daily, even twice a day (morning and night), depending on your skin type, but be careful how you layer. Dr. Pearl E. Grimes, Medical Director, Grimes Center for Medical and Aesthetic DermatologyTM, warns that vitamin C shouldn't be combined with benzoyl peroxide. Both can be drying to the skin, so it's best to use them separately.
She also advises steering clear of pairing retinol with vitamin C. "These [ingredients] work in different pH environments, so for the best effectiveness of each ingredient, these should not be combined," she notes.
Lastly, keep in mind that as powerful vitamin C is, it's a highly unstable ingredient — which means its potency can easily deteriorate. Many forms of vitamin C begin to break down as soon as they interact with sunlight and oxygen, so it's important to seek out products with this ingredient packaged in tubes and pumps. (A jar will only speed up the demise of the formula within.)
If you're convinced vitamin C is right for your skincare routine and ready to get glowing, keep reading. We've curated the best of Sephora® shoppers' most beloved vitamin C serums to help give your skincare routine a brightening boost.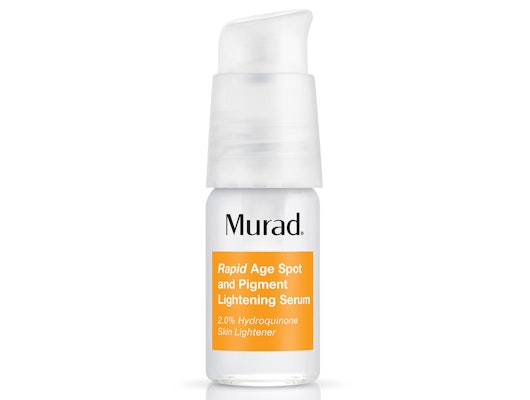 If you have hyperpigmentation that won't budge, try the Murad® Rapid Age Spot and Pigment Lightening Serum Mini ($19). A super brightening combo of Vitamin C and hydroquinone will help fade even tough acne scars.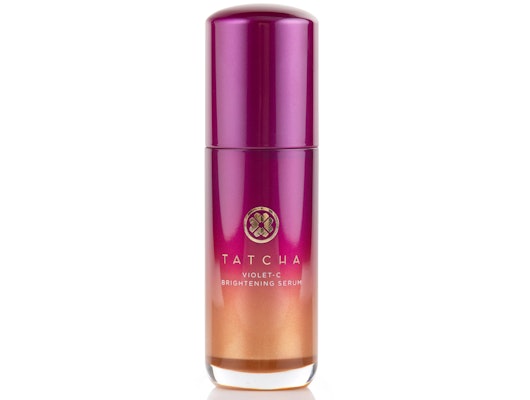 Exfoliating AHAs in the Tatcha® Violet-CTM Brightening Serum ($88) will remove dead cells on the skin's surface so that the potent 20 percent vitamin C blend in the formula can absorb and brighten in a flash.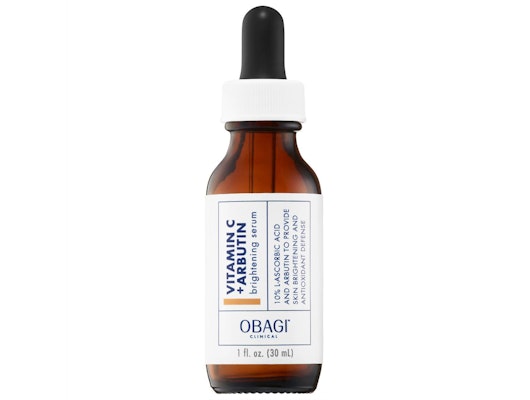 Obagi®  Clinical Vitamin C + Arbutin Brightening Serum ($90) uses two natural complexion clearers — arbutin and 10 percent L-ascorbic acid to even out skin tone, smooth fine lines, and erase dullness.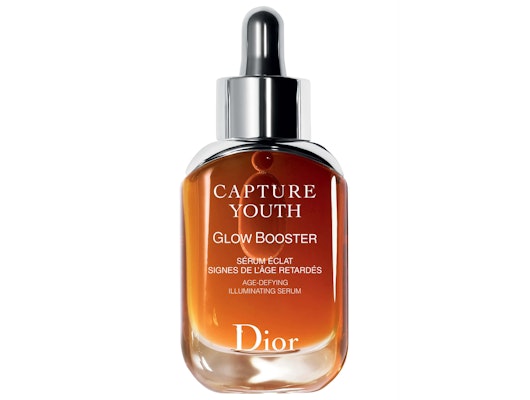 The murunga plum in Dior® Capture Youth® Glow Booster Age-Delay Illuminating Serum ($95) is said to be 100 times more concentrated in vitamin C than oranges. It's blended with exfoliating AHAs and antioxidant rich iris extract that'll help shield skin from pollution and environmental stress.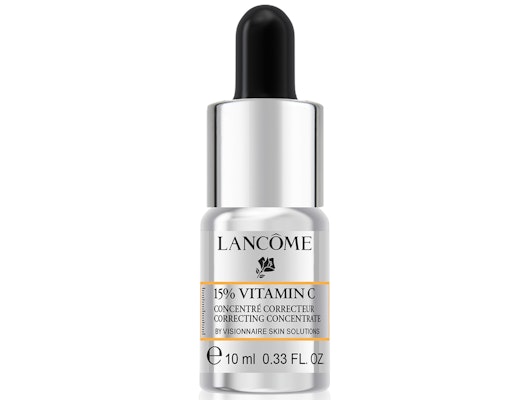 The ingredients in Lancome® Visionnaire Skin SolutionsTM 15% Pure Vitamin C Correcting Concentrate ($65) get straight to the point: vitamin C and hyaluronic acid for clear, super hydrated skin.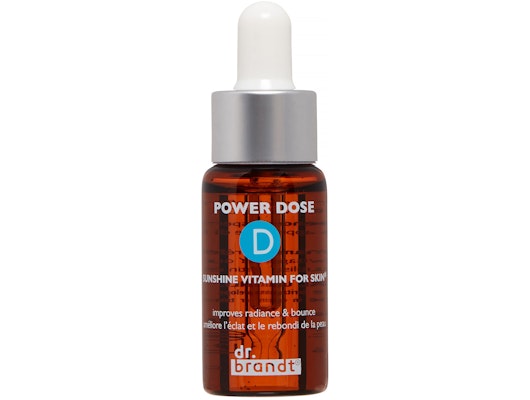 Reviewers of Dr. Brandt Skincare® Power DoseTM Vitamin C ($69) pretty much all agree that the triple blend of 20 percent vitamin C worked fast and was effective in getting rid of dark spots. (It's the highest concentration of stable L-ascorbic acid your skin can optimally absorb).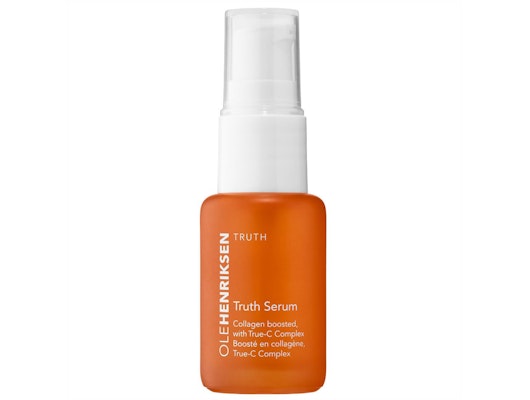 Vitamin C is boosted with collagen in the Ole Henriksen® Truth Serum® ($72), making it a serious anti-aging skin fix. It also has green tea extract to help soothe and reduce any irritation.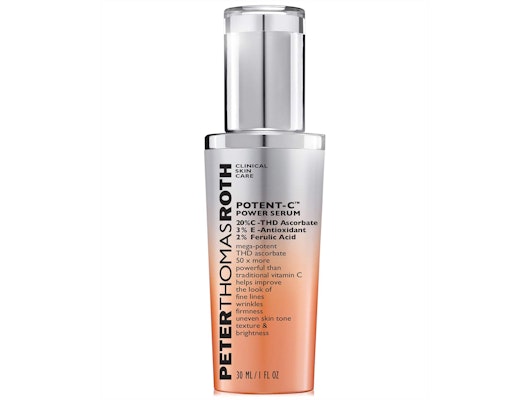 To get around the stabilization issues with traditional Vitamin C, PeterThomasRoth® Potent-C® Power Serum ($95) uses an ingredient called THD ascorbate — an ultra-stable brightener that's 50 times more powerful than traditional Vitamin C. That, combined with vitamin E and ferulic acid, make this a multi-purpose, moisturizing anti-ager.
---quiz start
---quiz end
Some complimentary products were provided to the author for the purpose of writing this article.
Product prices may vary from the time this article was written.
Allergan® may receive commission for purchases made through links in this article.