I've been enamored with the beauty industry ever since I can remember. But despite being known for my skincare obsession, my passion for the industry extends way beyond precious minutes spent jade-rolling or layering serums. To broaden my beauty horizons, I read. (How vintage of me, right?) Digital media may be here to stay, but nothing rivals turning physical pages, especially when they're filled with gorgeous photos of editorial makeup looks, never-before-told stories from beauty industry insiders, or juicy tidbits from behind the scenes.
If your coffee table or bookshelf needs a makeover, here are ten spectacular titles bound to spark joy in every beauty product junkie or bookworm alike.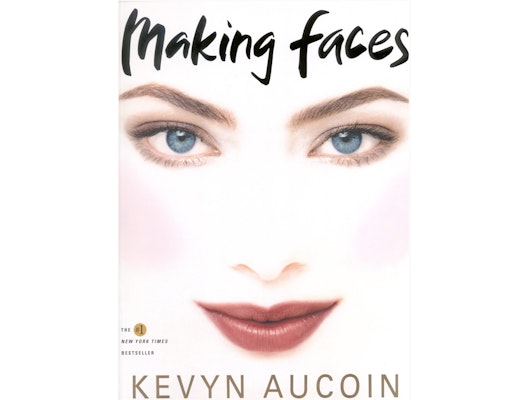 Making Faces by Kevyn Aucoin
The legacy of makeup artist Kevyn Aucoin's genius is immortalized in Making Faces ($22). The ultimate makeup tutorial book was published in the late '90s, so to some, the photos and sketches will appear dated — but the impeccable step-by-step guides prove timeless decades later. From embracing the shape of your face to tricks behind the scenes, Aucoin makes playing with makeup inclusive and powerful. A copy of Making Faces belongs on every beauty enthusiast's (book) shelfie because it's — in a word — iconic.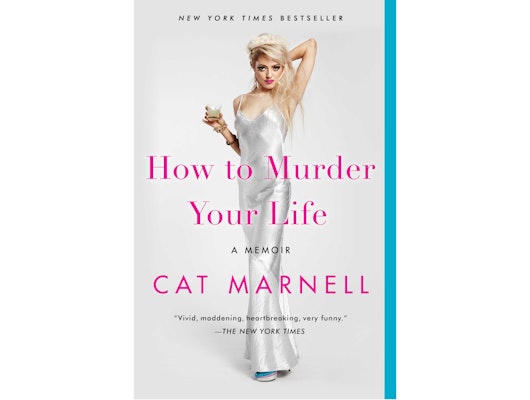 How To Murder Your Life by Cat Marnell
Penned by one of the most colorful personalities in the beauty industry, Cat Marnell, How To Murder Your Life ($16) documents her personal journey: equal parts heartbreaking and entertaining. The talented writer and tortured addict desperately strives to balance the editorial gig "a million girls would kill for" at Lucky magazine with the unstoppable need to party at the trendiest clubs in downtown New York. (The average mortal wonders, "how are you not dead?") Marnell's unique writing style adds rawness to this memoir. Bonus: Every product recommendation is on point.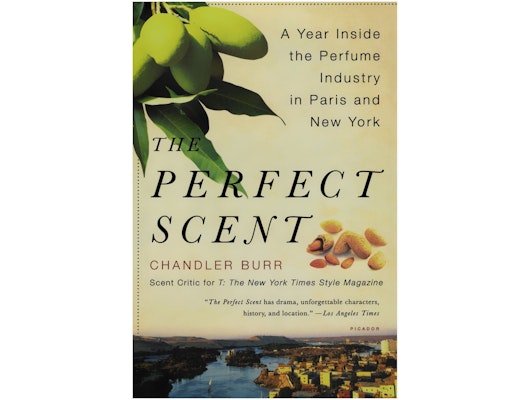 The Perfect Scent by Chandler Burr
Leave it to The New York Times's perfume critic to write a breathtaking page-turner about the making of fragrance. Chandler Burr documents a year inside the heavily-guarded perfume industry in The Perfect Scent ($15). The superbly-researched story follows two fragrance launches: Sarah Jessica Parker's foray into beauty with COTY®, and the latest from Jean Claude Ellena for Hermès®. You'll find there is nothing pedantic about the process and that there's just enough high-stakes drama, making it a gripping read.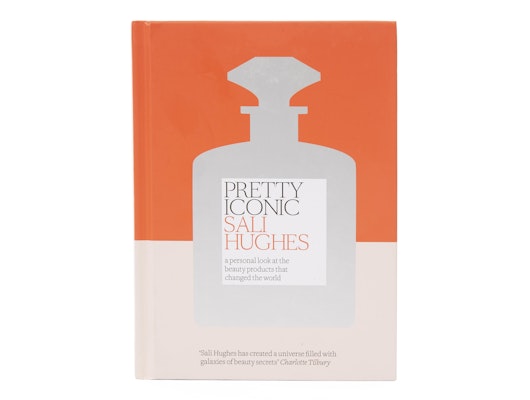 Pretty Iconic by Sali Hughes
Sali Hughes is best known for her direct and insightful beauty commentary in The Guardian from across the pond. Though she's well-versed in industry speak, she's very much approachable, and takes us on an endearing walk down memory lane in Pretty Iconic ($30). There is a healthy dose of nostalgia as she explains the gravitas of undeniable classics like Chanel No. 5® or Coppertone®, and highlights industry leaders that shaped the way we view self-care today.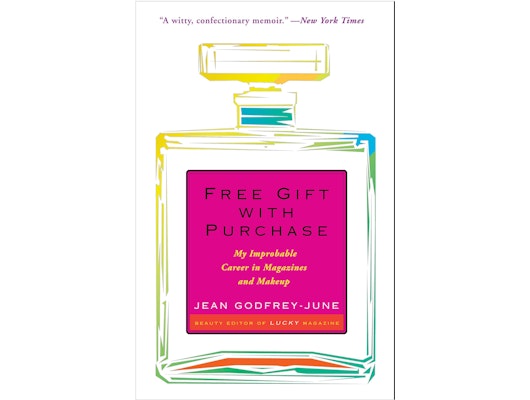 Free Gift With Purchase by Jean Godfrey-June
In a longing look back at the golden age of magazines, Jean Godfrey-June sheds a lot of light on the perks of being a pre-digital world beauty editor in Free Gift With Purchase ($12). Her days at Lucky (where she was Cat Marnell's boss) seem filled with first-class trips and über-luxe holiday gifts, but at the end of the day, she still has to write that next big story — which means coming up with yet another synonym for "moisturizer." (Full disclosure: this book taught me how to apply undereye concealer years ago.)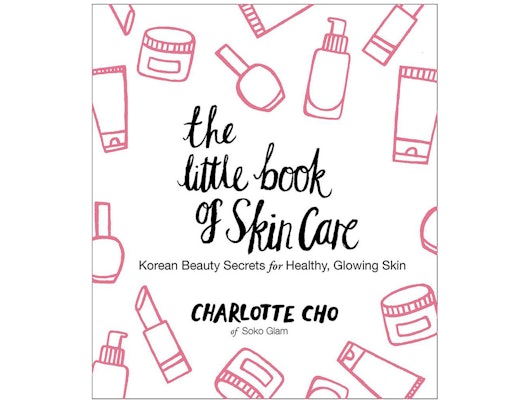 The Little Book of Skincare by Charlotte Cho
K-beauty has become one of the most innovative categories in the skincare industry. And if you find the number of Korean skincare launches both tempting and abundant, The Little Book of Skincare ($25) by Charlotte Cho is a must-read. Highlights include the importance of double cleansing, demystifying the traditional ten-step Korean skincare routine, and the meaning of "PA" and "+++" signs on best-selling sunscreens — all told by the relatable voice of a best friend with whom you'd want to shop for skincare.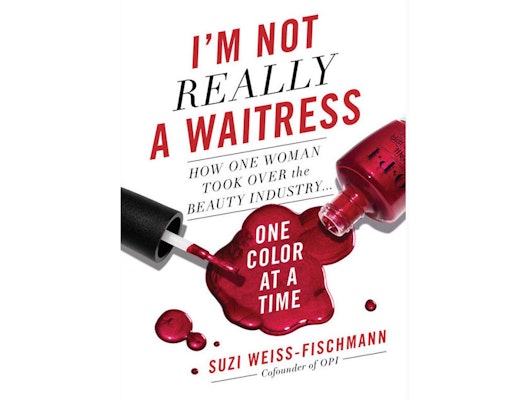 I'm Not Really a Waitress by Suzi Weiss-Fischmann
If beauty entrepreneurship is on your brain, pre-order a copy of OPI® founder Suzi Weiss-Fischmann's memoir. Named after the color of her bestselling nail polish, I'm Not Really a Waitress ($27) tells an against-all-odds story behind transforming a small dental-supply company into a global brand that has transformed the nail lacquer industry. (And, if you have ever wondered who comes up with the punny OPI shade names, know that it's "The First Lady of Nails" herself.)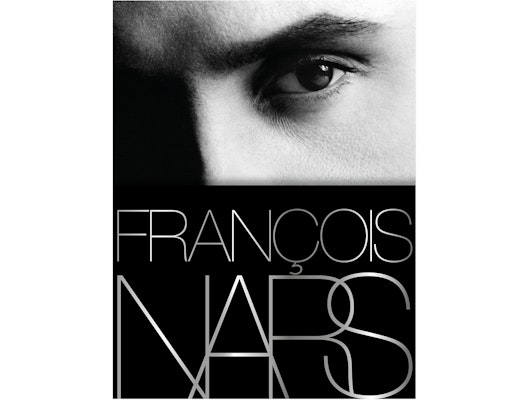 Francois Nars by Francois Nars
Consider this the ultimate coffee table accessory. The majestic Francois Nars ($85) is as rich in beauty industry history as some of the brand's iconic pigments. The stunning volume highlights the truly legendary NARS ad campaigns, interviews with collaborators, and the founder's striking talent as a photographer. You will be mesmerized by every page of this fascinating 400-page photo-biography.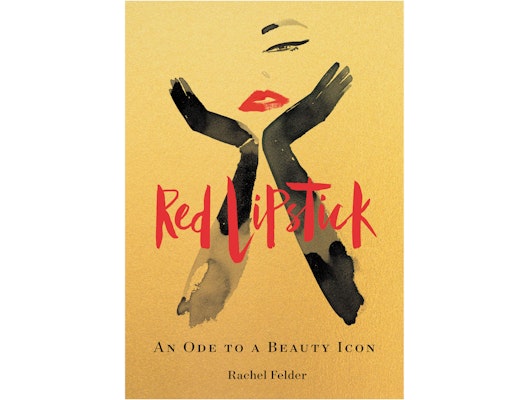 Red Lipstick by Rachel Felder
Nothing tops the status of the ultimate makeup essential: a tube of red lipstick. Rachel Felder takes the reader on a captivating journey of this iconic shade in Red Lipstick ($26), a clutch-sized tome full of engaging facts and spectacular visuals. What makes the bold crimson hue a symbol of rebellion, glamour, fame, or sex appeal? This compelling story of an item so many people can't live without is bound to become a new classic — it is full of entertaining anecdotes that span fine art to politics to pop culture.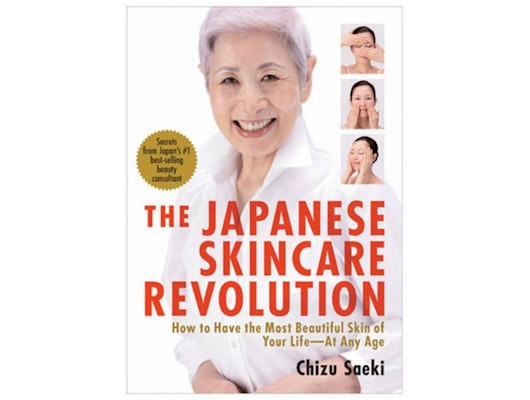 The Japanese Skincare Revolution by Chizu Saeki
Many beauty aficionados can agree that some of the most luxurious skincare formulas originate in Japan. After reading The Japanese Skincare Revolution ($20), however, you will learn that application technique is even more important than the products themselves. Industry vet Chizu Saeki's straightforward manual is full of budget-friendly tips. The best skincare tool? Your own two hands. The included easy-to-follow tutorials for at-home facial massage and the secret DIY 'lotion mask' will make you a believer.
Some products were gifted to the author for the purpose of writing this article.
Product prices may vary from the time this article was written.
Allergan® may receive commission for purchases made through links in this article.