If you've ever looked into the clean skincare space, you've likely seen products from Tata Harper (do vibrant green jars with yellow text ring a bell?). Harper (yes, she's a real person!)  launched her eponymous brand in 2010 with 12 items. Her goal: to bridge the gap between non-toxic beauty and luxury skincare. Just shy of a decade later, the brand continues to churn out 100 percent natural skin care. The product line has since grown to over 30 jars, with   ingredients sourced in over 80 countries. In case you've yet to try the brand, or if you simply want recommendations before shelling out the cash, read on to discover 10 of the brand's top-rated products on Sephora®.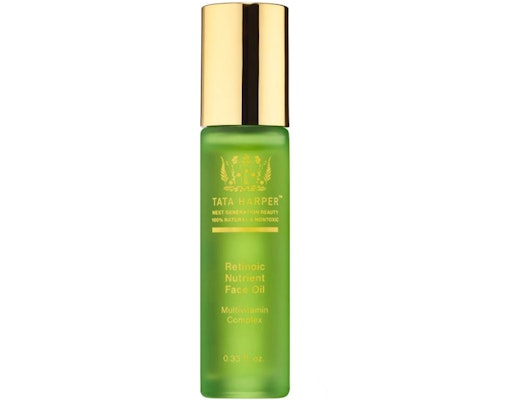 The hero ingredient in the Tata Harper® Retinoic Nutrient Face Oil ($48) is vitamin A from rosehip, which serves triple duty to help even skin tone, moisturize, and minimize the appearance of wrinkles. Unlike many face oils, this formula is super lightweight and non-greasy, making it a solid option for oily skin types.
[Editor's note: Products containing retinol shouldn't be used by those who are pregnant, considering getting pregnant, or nursing. Please consult with your doctor before use.]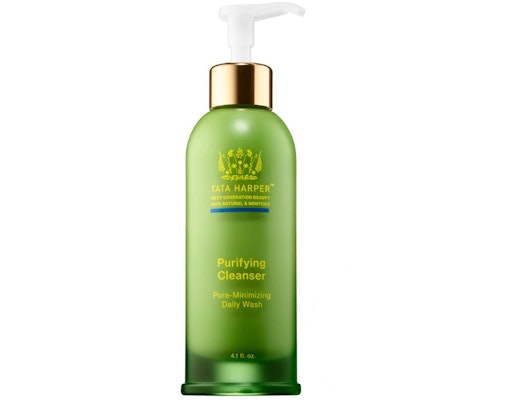 Like a detox for the skin, the Tata Harper Purifying Cleanser ($70) contains 17 superfood ingredients – including broccoli and fennel – designed to clear skin of environmental stressors. Pomegranate and papaya enzymes work simultaneously to exfoliate and leave skin more luminous.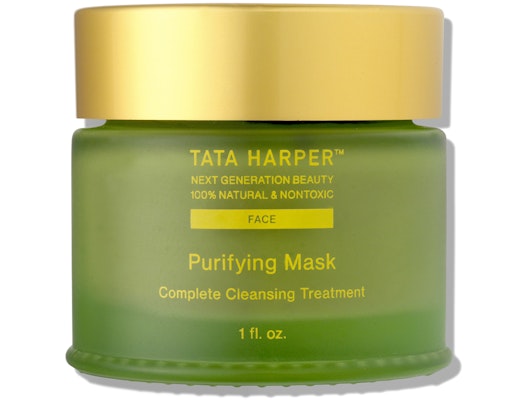 If you want to take your purification to the next level, follow your cleanser with the probiotic-powered Tata Harper Purifying Mask ($68), which was created with five herbs from Harper's organic farm. This formula is lauded for its ability to cleanse deeply without leaving skin parched in its wake. The brand recommends leaving it on for 10 to 20 minutes, making it the perfect addition to your self-care Sunday ritual.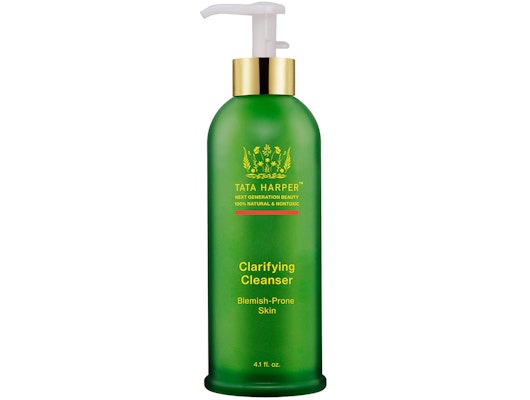 Anyone who believes natural ingredients can't thwart excess oil production hasn't tried the Tata Harper Clarifying Cleanser ($68).  Designed specifically for those with acne and oil-prone skin, the mattifying formula contains pear flower enzymes for targeting blemishes, juniper fruit for balancing oil, and chlorella for calming redness and irritation. Use it as a first line of defense for managing sweat and sebum production throughout the day. Plus, the gel-foam formula is ultra-refreshing.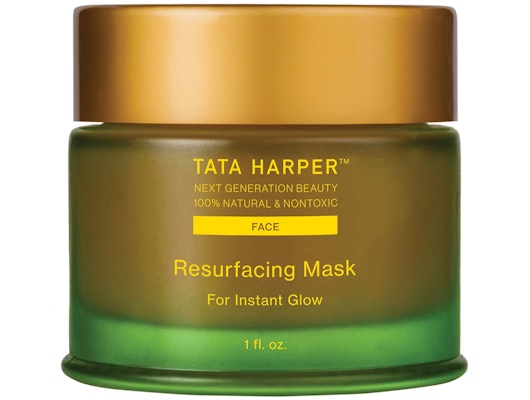 Arguably the brand's most coveted product, the Tata Harper Resurfacing Mask ($62) is beloved by beauty editors and skincare gurus alike. Willow bark and meadowsweet (natural sources of salicylic acid) work like a traditional peel to help buff away dead skin cells, while antioxidant-packed beet extracts improve skin tone for a smoother, brighter surface — all in as little as 15 minutes.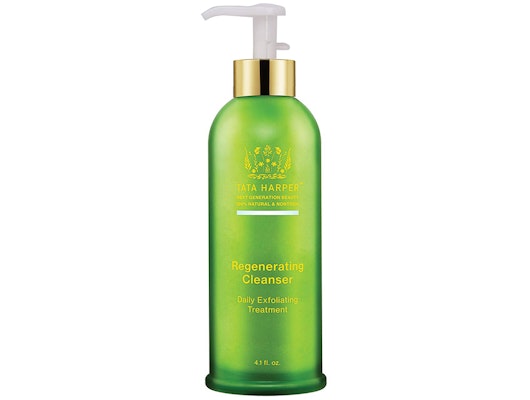 Clogged pores hardly stand a chance against the Tata Harper Regenerating Cleanser ($42). The formula contains polishing agents like apricot seed powder and pink clay, plus gentle chemical exfoliators like pomegranate enzymes and white willow bark. Fans hail it for its gentleness (even for very sensitive skin) and uplifting citrus scent.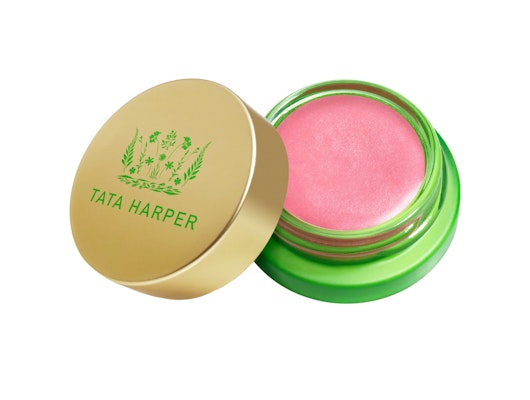 The aptly-named Tata Harper Volumizing Lip & Cheek Tint ($39)  features natural humectants (including hyaluronic acid)  to promote prime plumping potential in the places you want it most. Swipe the multitasking balm across the lips and cheeks for a hydrated, healthy pop of color and subtle volume.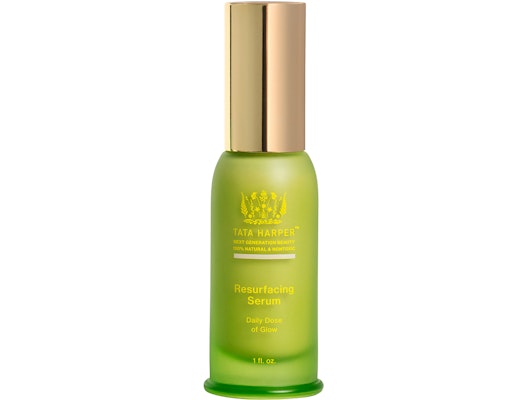 Inspired by the Resurfacing Mask, the Tata Harper Resurfacing Serum ($88) contains AHAs, BHAs, and antioxidants to bring lackluster skin back to life. Additionally, it's spiked with moisturizers (such as squalene) for added hydration. For best results, the brand recommends applying two pumps to the face and neck in the morning and evening. Once you begin to see   glowing results,the twice per day regimen will become second nature.
The Tata Harper Restorative Eye Crème ($98) aims to combat fine lines, loss of firmness, and dark circles. It also contains vitamin C derived from date palm extract to brighten and protect against environmental stressors. As for the sensorial experience, this cream has a slightly floral scent (non-synthetic, of course!) and glides on without the need to tug or pull at the delicate skin around the eyes.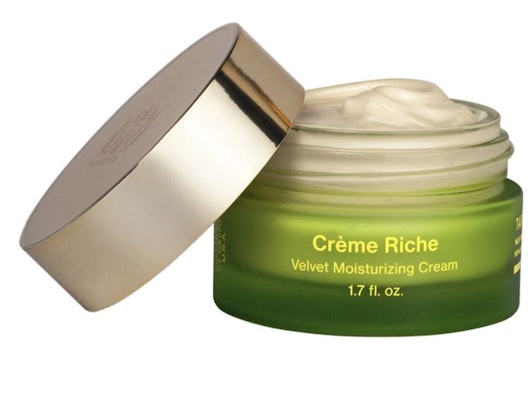 Here's a product to add to your winter essentials list. The Tata Harper Crème Riche Velvet Moisturizing Cream ($185) has been dubbed the holy grail of moisturizers, and for good reason. The creamy formula can restore even the driest of skin types, thanks to 12 age-defying botanicals (including green micro-algae and red maple bark) plus essential fatty acids.
Some products were gifted to the author for the purpose of writing this article.
Product prices may vary from the time this article was written.
Allergan® may receive commission for purchases made through links in this article.