Why is it that when we hear "skincare," we only think of our face? We spend hundreds of dollars on wrinkle-softening retinols, brightening vitamin Cs, hydrating hyaluronic acids, and specialized treatment masks, but when it comes time to moisturize our body, we pat any old drugstore lotion onto the driest spots and call it day.
Yet from the neck down, our skin suffers from all the same concerns as our complexion does. This includes lines, sagging, clogged pores, flakiness . . . and of course, the list goes on. But in the last couple of years, beauty brands have started to come around and realize that skincare and body care don't need to be two separate entities — and our necks, hands, and bikini lines are better-looking because of it.
Pick a body part, any body part, and you can bet there's a sheet mask targeted to treat its specific skin needs. We rounded up the best and asked dermatologist Dr. Ellen Marmur to weigh in on how to use them.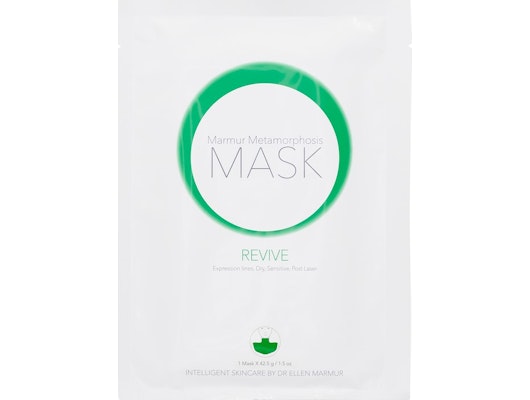 Neck & Chest
The aging process can hit the thin skin on the neck and chest particularly hard. That's largely due to motion (the neck is like an elastic that's constantly twisting) and general neglect (who among us is moisturizing all the way down to the décolletage each night?). Dr. Marmur explains that lines, crepiness, and a stretched appearance are inevitable in these areas when you hit 40, but sunscreen, fractional lasers, and potent masks can help reverse — and prevent — damage. Her Marmur Metamorphosis® Revive Neck & Chest Mask ($22) is a hydrogel treatment for post-laser and aging skin that drapes across the entire chest and wraps around the neck. The mask delivers a reparative blend of ginseng, blue-green algae, wild indigo, and a peptide complex that claims to reduce wrinkles and lines by inhibiting the release of neurotransmitters that control muscle contractions.
Breasts
First, the disappointing news. "No mask or topical is ever going to lift the breast," says Dr. Marmur regarding the growing number of masks on the market that claim to do so. (But, deep down, you probably already knew that.) What it will lift, however, is your mood: Few things feel as wonderfully indulgent as sitting topless on your couch with a glass of wine, your favorite TV show, and a jelly-like mask on each boob.
Of course, you don't need to breast-mask — according to Dr. Marmur, breast skin is some of the healthiest on the body because it has less sun damage and, in most cases, a good amount of fat — but it can't hurt to use the same moisturizers and anti-agers there that you use on your face. Just avoid the nipple, she warns. "
It's a mucosal area with no protective stratum corneum, so it's more susceptible to irritation." Luckily, the Kocostar® Breast Mask ($9) is a moisturizing and firming hydrogel that wraps around each breast like a scarf, with holes for the nipples. And if that's not enough of a lewk for you, rest assured: It's camo-print, too.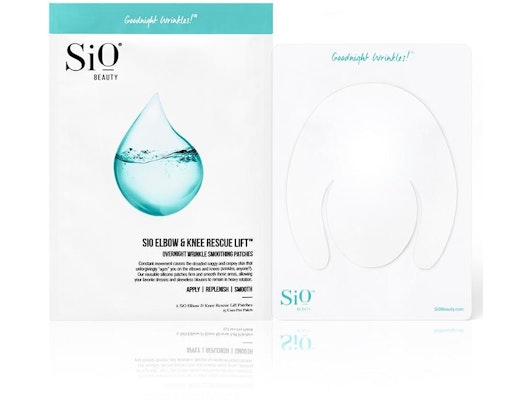 Elbows & Knees
Our elbows and knees do a lot for us, and rarely do we take the time to stop and thank them. Yeah, joints aren't exactly the sexiest parts of the body to mask, but if you don't like dry, crepey skin on yours, get ahead of the aging process with the SiO Beauty® Elbow & Knee Rescue LiftTM ($45). The reusable, medical-grade silicone patches hydrate, help promote natural collagen production, and are designed to be worn while you sleep.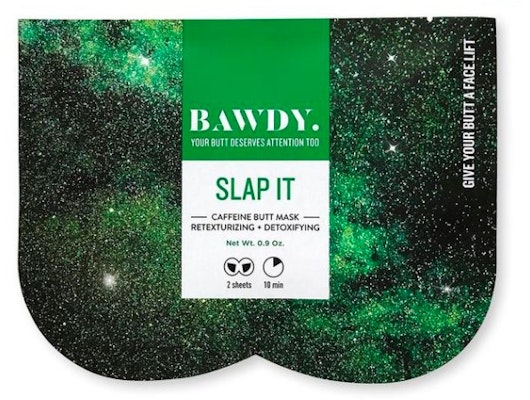 Butt
No good deed goes unpunished: You sit at your desk all day, churning out work, then motivate yourself to skip happy hour and instead hit the gym for a hard, sweaty workout, and when you wake up the next day, you discover a huge pimple has sprouted right in the middle of your bum. It's a cruel world, but at least there's a fix. The Bawdy® Beauty Slap It Caffeine Butt Mask ($10) retexturizes the skin back there with soothing aloe leaf juice, exfoliating orange peel extract, and stimulating caffeine.
With a separate sheet mask drenched in serum for each cheek, it's not the easiest thing to apply — you'll probably want to put a towel down and lie on your stomach — and it kind of looks like a diaper from behind, but it sure is soothing. (As for preventing those pimples in the future, try Dr. Marmur's trick: "My number one beauty hack is to spray antiperspirant on your tush before you work out, then rinse right after.")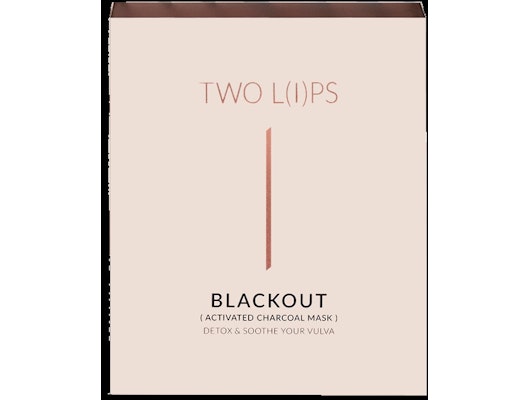 Vulva
Your groin is a hotspot for hair follicles and sweat-producing glands, so ingrowns, irritation, and bumps are par for the course down there, explains Dr. Marmur. She recommends investing in laser hair removal for a permanent fix and dabbing on benzoyl peroxide in the immediate. If you're looking for a more soothing and novel treatment, though, there's a lacy, oddly-cut mask that checks the boxes. The TWO L(I)PS® Blackout Activated Charcoal Mask ($20) is a serum-soaked lace sheet mask (it covers the entire exterior, pelvic bone down to the inner thighs) with binchotan charcoal to gently draw out oil and congestion, organic plant extracts like chamomile and elderberry to calm, licorice to brighten, and aloe vera and ylang ylang to hydrate. We like keeping it in the fridge for use after waxing. 
[Editor's note: Because the mask is heavily formulated with essential oils, pregnant and breastfeeding women are advised to avoid it. Ask your doctor if you have any other concerns.]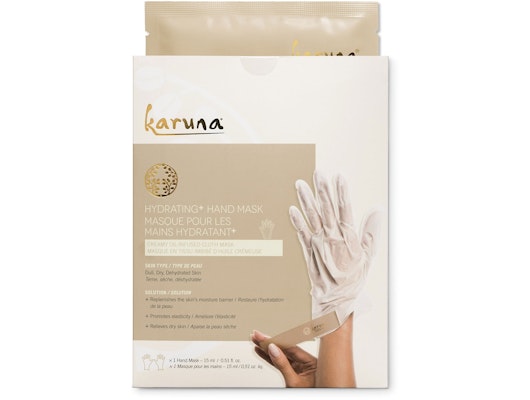 Hands
If the iPhone's new screen time limits aren't enough to keep you off Instagram for an hour, try this instead: Karuna® Hydrating+ Hand Mask ($10). The gloves are filled with a nourishing blend of aloe, chamomile, hyaluronic acid, and licorice that leaves dry winter hands feeling smooth and soft. If sun spots are a concern, Dr. Marmur recommends first slathering a brightening serum on the tops of hands — she likes SkinMedica® Lytera® 2.0 Pigment Correcting Serum ($154) — before securing the moisturizing mask.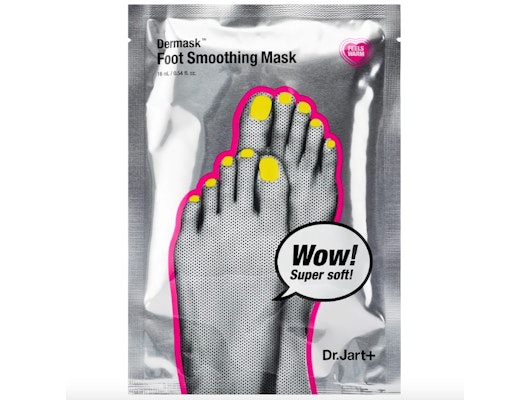 Feet
Our feet need all the help they can get in terms of exfoliation and moisture. For getting rid of rough, dead skin, Dr. Marmur suggests a treatment with any combo of AHAs, like TONY MOLY® Foot Peeling Shoes ($7). Then, follow that up with a softening bootie, like the Dr. Jart DermaskTM Foot Smoothing Mask ($12). This one uses foil and warming thermotherapy technology for a pretty luxurious spa-like effect.
 SkinMedica® is an Allergan-owned product line.
Allergan may receive commissions for purchases made through links in this article.
Products were gifted to the author for the purpose of writing this article.