My biggest nightmare is...leaving the house without lip balm. OK, maybe I do have more dramatic fears, but I am decently addicted to lip products. My bag is usually filled with at least three glosses, jellies, or the like. I don't play favorites and am always game to experiment with the latest hydrating texture.
When the Tatcha® Kissu Lip Mask ($30, available on Tatcha.com and QVC.com) fell onto my desk, it played right into my devotion to trying out new lip products. I know beauty editors often say something along the lines of — "you've never seen anything like this before!" — but that is genuinely how I felt when I opened the golf ball-size pot. The texture is a soft gel that melts into a serum-like seal, without any stickiness. Plus, the color is the a beautiful pale pink that doesn't stain lips but may induce a natural flush, as when lips are moist they tend to look rosier. It's a bit translucent and seems to glow in the jar (seriously!). It's a display-worthy little thing.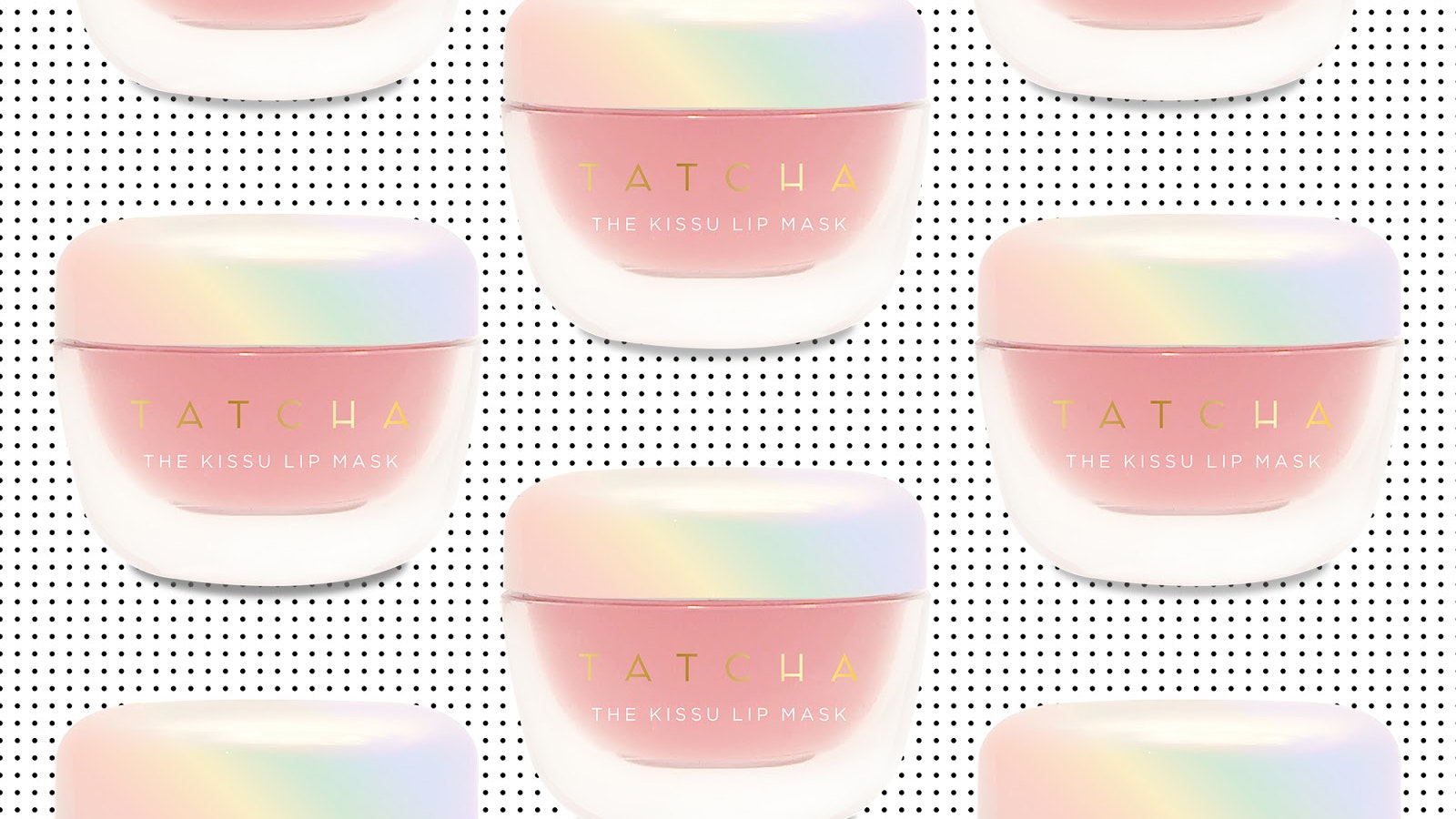 But looks aside, the nourishing formula also delivers. Like the rest of Tatcha's line, it draws inspiration from Japanese culture. "Women in Japan have been caring for the thin skin on the lips for centuries," Victoria Tsai, founder and "Chief Treasure Hunter" of Tatcha explains. "Before there was Sephora®, they had to use what was on hand to create these treatments — traditionally, they found it in the kitchen. Masks made from fresh fruit and botanicals have been beloved in Japan for generations, including this one."
Her version is a "modern take with a jelly-like texture" while incorporating classic Japanese peach seed, which is chopped and mixed with oils (like camellia and squalane). It also contains three types of rose and Tatcha's signature Hadasei-3 trio of superfoods (green tea, algae and rice). According to Tsai, the latter increases the absorption of all of the ingredients for plump, pillow-soft lips.
"Botanical oils are one of our favorite ingredients to replenish skin and we use them in our lip balms," Tsai says. "For an overnight lip mask, though, we needed the texture to hug the skin so that the formula can plump and smooth the lips throughout the night. We tried a number of different textures, but the jelly was the best format for us to maximize the skin loving actives while adhering to the skin for luscious lips by morning."
Like an overnight face mask, Kissu is meant to be a part of your pre-bed ritual. "Overnight is the best time for intensive treatments, both because you won't be moving around or eating to wear off the treatment," Tsai explains. "Also when you sleep, your body goes into repair-and-restore mode." Since the skin on the lips is thin, it needs an extra booth of hydration.
If you apply a generous layer to clean lips and let is get to work while you get your beauty rest. "But you can also wear the Kissu Lip Mask during the day for intensive repair and hydration—you'll just want to wipe it off before applying any lip color," she adds.
I tend to apply it all day long when I'm not wearing lipstick. It just feels that good.

Products may have been gifted to the editor for the purpose of writing this article.