What does $2,400 get you in Hollywood? A haircut. (And no, that does not include any sort of color processing.) It sounds wild, but that high price starts to make sense when you hear who's holding the shears: Ted Gibson. 
Iconic Hollywood hairdresser Gibson, 54, has perfected the tresses of award-winning actresses, including Angelina Jolie, Gabrielle Union, Debra Messing, Sandra Oh, Zoe Saldana, and Anne Hathaway (to name a few). Fittingly, he's also been featured on-screen — across a variety of TV shows offering hair advice, that is. With so much clout, it's no surprise Gibson has launched multiple hair care lines, the products of which have graced the shelves at Henri Bendel®, Saks Fifth Avenue®, Sephora®, and Target® over the course of his three-decade-long career. If these scenes from Gibson's highlight reel have fully delivered the context of this man's expertise, you'll likely better understand why a haircut by this living legend will set you back so much. But put aside any preconceived notions of arrogance: Perhaps more impressive than Gibson's resume is his down-to-earth nature. He ended up genuinely asking me questions (which never happens in my interviews)! 
The first thing we discuss is that he's taking time to visit his mother on her 90th birthday in Killeen, Tex. — a far cry from the busy, metropolitan cities where he made a name for himself. This small Texas town is one of the many places he lived growing up. "My dad was a major in the Army," recalls Gibson. "We traveled all over, but Texas was the place I lived the longest, until living in New York for 20 years." In between, Gibson also lived in Austin and Minneapolis before heading to the Big Apple. 
Although he's best known for his celebrity clientele, working with famous people wasn't in his initial plans. "I didn't want to be a celebrity hairdresser, because at the time [1996], you lived in Los Angeles, and you weren't very good," explains Gibson. "But if you were in New York City, you created the looks — you know, just like how it was in Devil Wears Prada®, where [all the top styles] trickle down." The trends would start in New York, making their ways through other cities and across America. Now, the trendsetter himself has migrated to L.A., where Gibson is reinvigorating the West Coast with the know-how that made him a star along the Eastern Seaboard.
After 20 years in New York, the last one of his three namesake salons (in Fort Lauderdale, Fla., Washington, D.C., and New York City) closed in 2017. Gibson decided he was ready for a change of scenery, and moved from Manhattan to Los Angeles with his husband Jason Backe (who is a professional colorist; more on him later). With that cross-country move, Gibson revolutionized the hair industry: Last year, he opened STARRING by Ted GibsonTM, the first smart salon in the world, powered by Amazon® and Alexa®. 
It has social distance-approved qualities one could only dream of, with five 13 x 9 x 8.5-foot "clouds," or semi-private styling pod (for comparison, it's larger than the average garden shed). Each cloud includes a 13-foot mirror, LED light strips to mimic 11 different types of lighting — you know, in case you want to see how your new hair looks at sunset vs. at twilight — as well as speakers and tablets. Appointments are booked at your leisure on an easy-to-use, no-fuss phone app. Gibson believes that he's a visionary, and his futuristic salon alone proves that.
Whether you're reading this in a salon chair or contemplating cutting your own hair (please put down the scissors), brace yourself for career, style, and relationship inspiration from this beauty icon.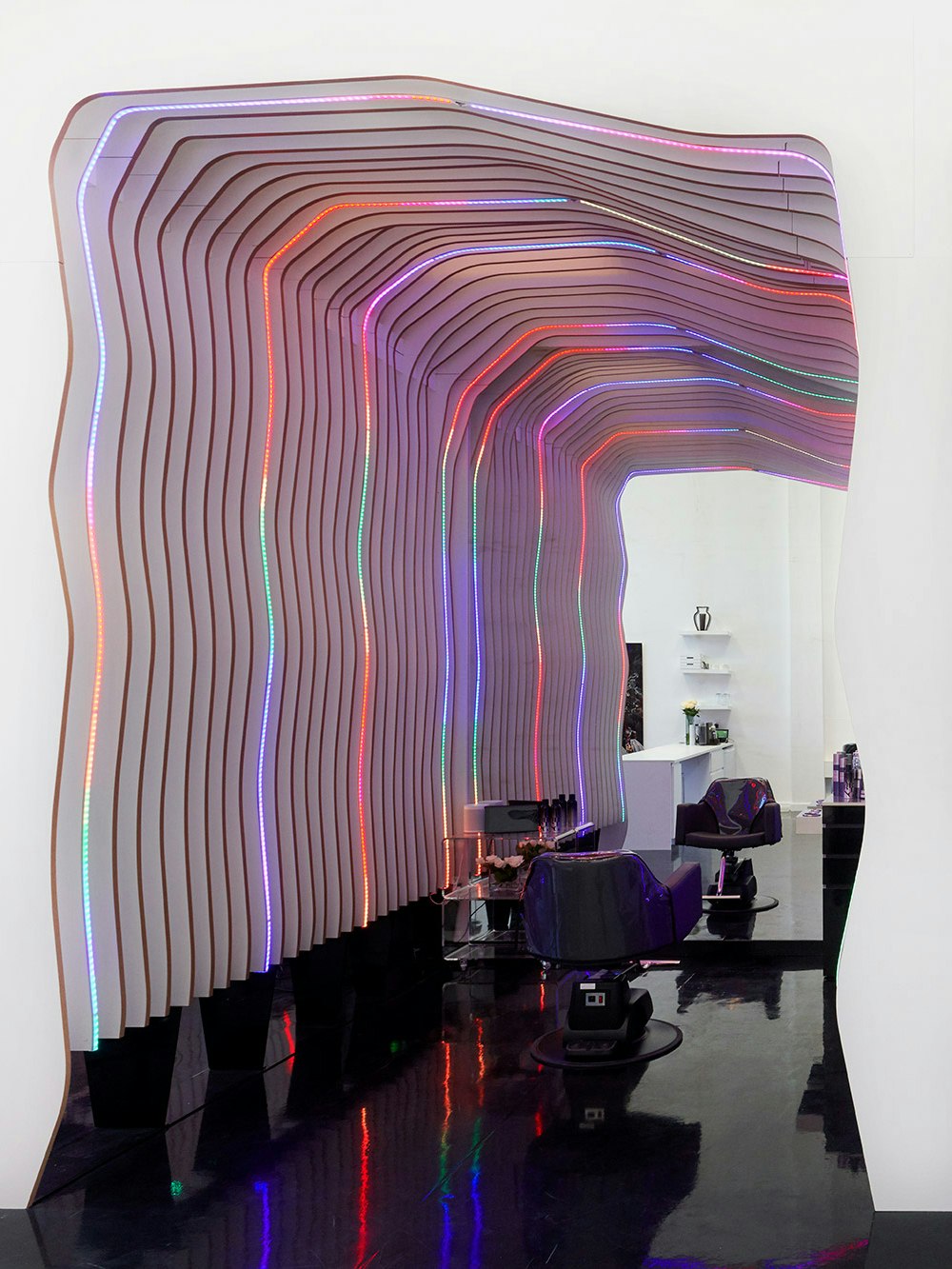 Spotlyte: Tell us about how you got into the hair industry.
Ted Gibson: I am 6'3" and 250 pounds. If you're that kind of size, as a Texan, of course you play football, baseball, track and throw the shot put. That was my life from a very early age — until I became a senior in high school. I've always had this artistic expression, and when I decided I didn't want to play sports anymore, my dad was not really into his only son playing with hair.
When I was about 22 years old, a good friend of mine was a hairdresser. He drove a great car, had a great apartment, was super cool, and had great clothes. One New Year's Eve I said, "You know, it'd be kind of interesting to be a hairdresser." And he said, "Oh my gosh you should do it. You'd be great at it." 
I remember picking up my first pair of shears and a comb in school, and I tingled, from my toes all the way to the top of my head. I knew that I was in the right place, and that it was the right thing for me. Discovering that I wanted to do hair really changed my life. 
Spotlyte: Where did you get your training?
TG: OG's School of Hair Design℠, a barber college in Killeen, Tex. I decided to go there because barber college would let me go in the evenings; cosmetology school wouldn't allow you to do that. You basically learn the same things [at both]. In the daytime, I sold newspaper advertising to local businesses at the Killeen Daily Herald®. I didn't know the magnitude of having a beauty school license and the things that it would open me up to.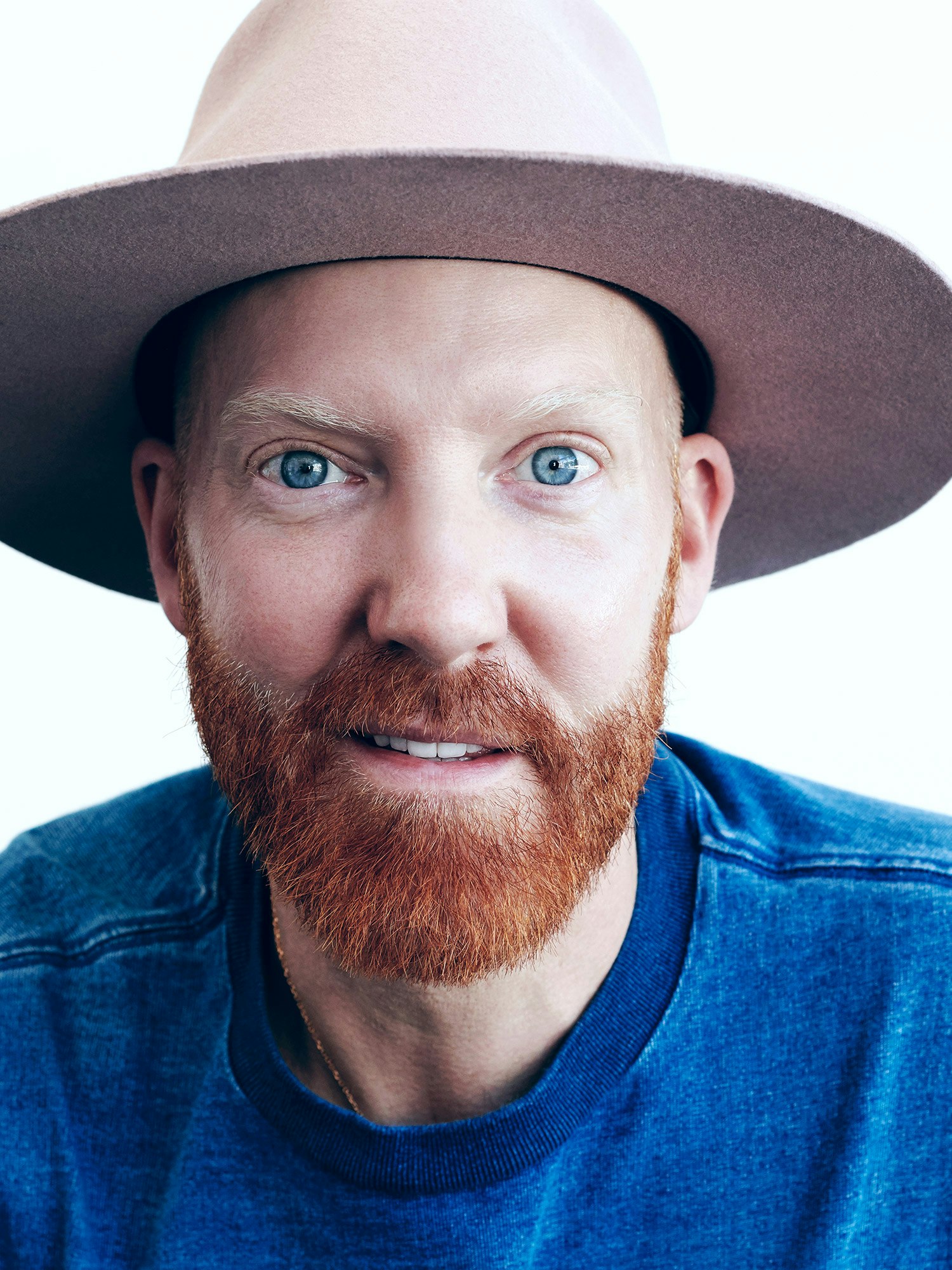 Spotlyte: Like your husband, Jason? 
TG: He was one of my students in beauty school. Don't judge — it worked out! He's just so cute. 
Spotlyte: Throughout your career, who has been your biggest cheerleader?
TG: My husband. One of my favorite movies of all time is called Mahogany. That's the first movie that Jason and I watched together, on the first night we went out. He'd never seen it; I made him watch it. It's from the '70s, with Diana Ross and Billy Dee Williams. 
In the movie, there's this moment where he comes to see her in Italy, and she's made it big. He says to her that there's no success if there's no one to share it with. So what if you have millions of dollars, a house in the Hamptons, a house in Malibu, a mansion in Beverly Hills? If there's no one to share that with, then that isn't success. I feel like that holds true for our relationship — Jason really supports me and really understands me.
Spotlyte: What's it like working with your significant other?
TG: We've been a couple for 26 years, and have been in business together for about 20 years. I really truly believe that I'm a visionary. I am lucky that I can see the future — I do have that gift. Meanwhile, Jason is a taskmaster. He can take the ideas and mold them into place. 
It's the same kind of thing with hair. I cut, he colors. We work in conjunction in order to create a great end result.
Spotlyte: Besides working together, how does your husband show his support?
TG: We're an interracial couple. He's white. During this time of civil unrest and Black Lives MatterTM, he can't relate to me because I'm black. But he really understands how to protect me from things that have come up. 
There was a company that sent me a direct message [on social media]. They wanted to use my likeness saying that they support famous black hairdressers. I was pissed off about it — and Jason was even more pissed off about it than I was. He put on his social media, "How dare you ask my husband for his likeness, when there's nobody of color at all throughout your entire feed?" He sticks up for me. If you have a significant other, that's what you want — someone that goes to bat for you.
Spotlyte: If clients can't make it into the salon right now, is it OK for them to cut their own hair at home?
TG: Cutting is a no-no. If you are a person who is having a moment and feel like cutting your hair, instead, maybe go and have a glass of wine, turn on Netflix® — something that'll distract you from destroying your hair. Maybe try a different style. You could put it up into a ponytail on top of your head, and then turn it into a top knot. If you're used to always wearing a center part, maybe put it on the side.
Change it up, rather than cut your hair. The reason I say that is because I really, truly believe that cutting hair is about shape. The weight of a haircut is what really brings out the length of the neck, or the jawline, or cheekbones, or eyes. As a hairdresser, I don't do color. I cut and style hair. When someone sits in my chair (and the reason why I am $2,400), my focus is really to bring out something that they don't necessarily know about themselves.
Spotlyte: What other important elements do you take into consideration while cutting hair?
TG: If you look at my roster of girls, it's not about only black girls or white girls. For me, it was really important to be able to think of hair in terms of texture. I've been able to build a remarkable career because of that philosophy. At the same time, during this period of civil unrest, I've been very vocal about the fact that my white counterparts have not had to style black women. To create the career that I wanted to create, I had to style white women. [The double standard] is disheartening, but also fuels me.
Spotlyte: What advice do you have for someone with textured hair who wants to achieve a cut they like? 
TG: The best advice is to have a consultation. It is the most important part of any haircut and they shouldn't proceed without one! 
Spotlyte: What do you like to do in your spare time when you're not working? 
TG: I love to have my passport in hand. I have a house in Palm Springs, and we love to go there because it's such a cool place to be. I understand why the Rat Pack and Hollywood loved going to Palm Springs — it just has this energy and vibe that is nowhere else in the country. 

I work out — I'm athletic and have been my whole life. I also love television. Big Brother to How to Get Away With Murder to a documentary on anything.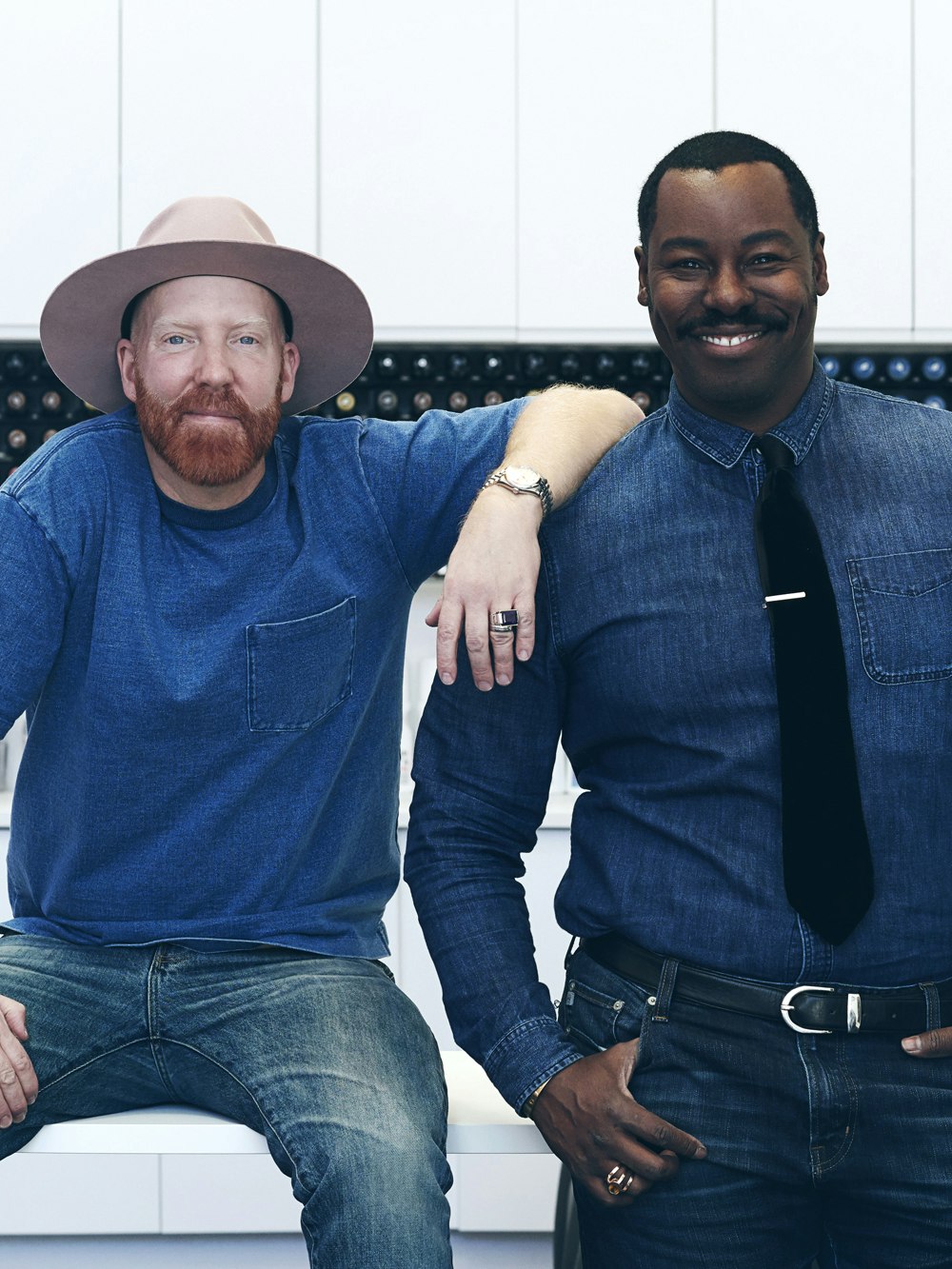 Spotlyte: You're consistently making people feel good. How do you practice self-care?
TG: I have a morning practice: 15 minutes of reading, 15 minutes of writing, and 15 minutes of meditation. I've been meditating for about 18 years. Meditation is about quieting my mind, because I believe that after a night's sleep, the morning is my most creative time. I can channel that energy from that creative piece of myself, and then give it a chance to rest.
Spotlyte: Tell us about your injectables regimen. 
TG: It's really important to me. If I had known about injectable wrinkle reducers in my early thirties, I would have started then. I didn't start until my forties. I love my results. I go to Yone at Dr. Soren White Dermatology℠ in New York. Injectable wrinkle reducers also help my crow's feet. I have tried fillers before, too, but haven't gotten them again in a long time.
Editor's Note
Injectable wrinkle reducers temporarily smooth the look of moderate to severe wrinkles in certain areas of the face, including the forehead, frown lines, and crow's feet; they should not be used more frequently than every three months. Injectable filler is a temporary treatment that adds volume to areas of the face such as the lips, cheeks, and laugh lines. Like any medical treatment, both injectable wrinkle reducers and injectable fillers have potential risks and side effects. Talk to a licensed provider to see if they're right for you. 
Spotlyte: What are your thoughts on skin health?
TG: Skin is really important. My mom is 90 and she looks like she's 75. She has the most incredible skin. I'm lucky and blessed to have inherited that from her. When you look at me, you may not think that I'm going to be 55. You may think that I'm in my mid-forties.
Spotlyte: What advice do you have for individuals looking to break into the beauty business or follow in your footsteps?
TG: Know what it is that you want and then go for it. A lot of us are afraid to make a decision because we're not sure that it's going to be right.
Spotlyte: What's the best career advice that you've received?
TG: Now that I'm in my mid-fifties, I think back to the period of time of my career when I was coming up in the fashion and beauty business. I didn't have anyone to look up to that was like me: I didn't have anyone to look up to that was black. I didn't have anyone to look up to that was gay, that was a beauty entrepreneur, that had made millions of dollars, who had been (eventually) a household name. I had to look to straight white men in order to think about the potential of what I could create for myself. 
So, I surrounded myself with people who I wanted to emulate or wanted to take inspiration from. One of my mentors was Horst Rechelbacher, the founder of Aveda®. Over seven years of working for the brand, I worked closely with Horst. He really taught me how to develop products. He taught me how to dress hair. He taught me how to understand and navigate the business of beauty. The biggest piece of advice that he gave me was to not believe your own press. Know that you're always striving for more.
Spotlyte: What do you hope to have accomplished with your career?
TG: I hope that what I've done in my career has opened the eyes of the next generation of hairdressers, to inspire them to carve out a career that they've wanted to create. When I went to school, I would hear about Madam CJ Walker as an entrepreneur. I hope that someone after me thinks of me in the same light, and that what I've done and what I will do will create opportunities for the next generation of hairdressers. 
Read about more inspiring entrepreneurs in the beauty world and beyond: