Most of us have gotten up close and personal with a magnifying mirror — and maybe too much so, especially for those prone to breakouts. (We are but flawed humans, okay?) And once you start zeroing in on clogged pores and blackheads, it can be hard to resist poking and prodding them. That's why blackhead removal tools hold such appeal. One quick squeeze and you can be onto the next one.

...Or can you? Extraction tools are designed to, well, extract the combo of sebum and dead skin cells that leads to breakouts or blackheads. Extractions can be good for skin, as they clear out pores that would otherwise stay clogged for weeks (or longer, depending on your luck). But the tools can also pose certain risks, which is why experts are divided on the subject. We asked a few to walk us through the pros and cons of blackhead extraction tools.
The Benefits of Blackhead Extraction Tools
The primary benefit of extraction tools is that they're really good at what they do. "Metal comedone extractors can be a great way to remove clogged pores and blackheads," says Brenda LaTowsky, MD, a board-certified dermatologist in Scottsdale, Arizona. By extracting the clogs that serve as the foundation for blackheads, whiteheads, and other kinds of breakouts, these tools can clear the pore and help speed up the healing process — sending a zit packing sooner than it would if left to its own devices.

They also tend to work well in tandem with an existing regiment for blemishes. "If you are seeing a dermatologist and they are okay with you using an at-home extraction tool, then it's okay to use as part of your acne treatment," says Lisa Pruett, MD, a board-certified dermatologist in Carrollton, Texas. (A key part of that is checking with your derm first. That way, you're not out there trying to remove a sebaceous filament in a case of mistaken identity.)
The Argument Against Using Tools for Breakouts
If you're not a board-certified dermatologist, blackhead removal tools can leave you wide-open to a number of risks. "Improper use can lead to damaged skin, resulting in scarring, bruising, and broken capillaries," warns Dr. LaTowsky. With enough targeted pushing and squeezing, a blackhead extractor leaves marks and even post-inflammatory hyperpigmentation, just as popping a zit with your fingers could.

"Anytime you are pressing a tool against the skin — or simply using your fingers to squeeze — it sets off a response to create pigment cells if done too aggressively," explains celebrity esthetician Renee Rouleau. Whether you trigger post-inflammatory hyperpigmentation or break capillaries, which lead to redness, "the result can leave the skin with a red or dark discolored mark that can last a few hours or up to five days," she says.

It could also aggravate the source of those bumps. "Remember, these blackheads, comedones, and 'clogged pores' are actually the result of an inflammatory skin condition — and even though you may remove the spot with an extraction tool, the inflammation is still present, and might be exacerbated if you aren't using something topically or systemically to treat the skin disease," says Dr. Pruett. That's where treating your breakouts, ideally with an anti-inflammatory ingredient, can be especially helpful (more on this later).
How to Safely Use a Blackhead Extraction Tool
If you prep properly and know when to stop poking and prodding, it's safe to use a blackhead remover tool on your skin. Of course, there are certain considerations to take, such as having the right tools and adjusting your method according to where the clog is — the technique is a little different for blackheads on the lip, for instance. To start, you should be working with the right kind of tool. "Only use ones that exert even pressure around the clogged pore," advises Dr. Pruett. "I wouldn't use any sharp object to pierce the pore to make it easier to remove. Leave that to your dermatologist." (So, lancing a pustule? Not a good idea.) Look for one with a round or looped end, such as Tweezerman® No-Slip Skin Care Tool ($13).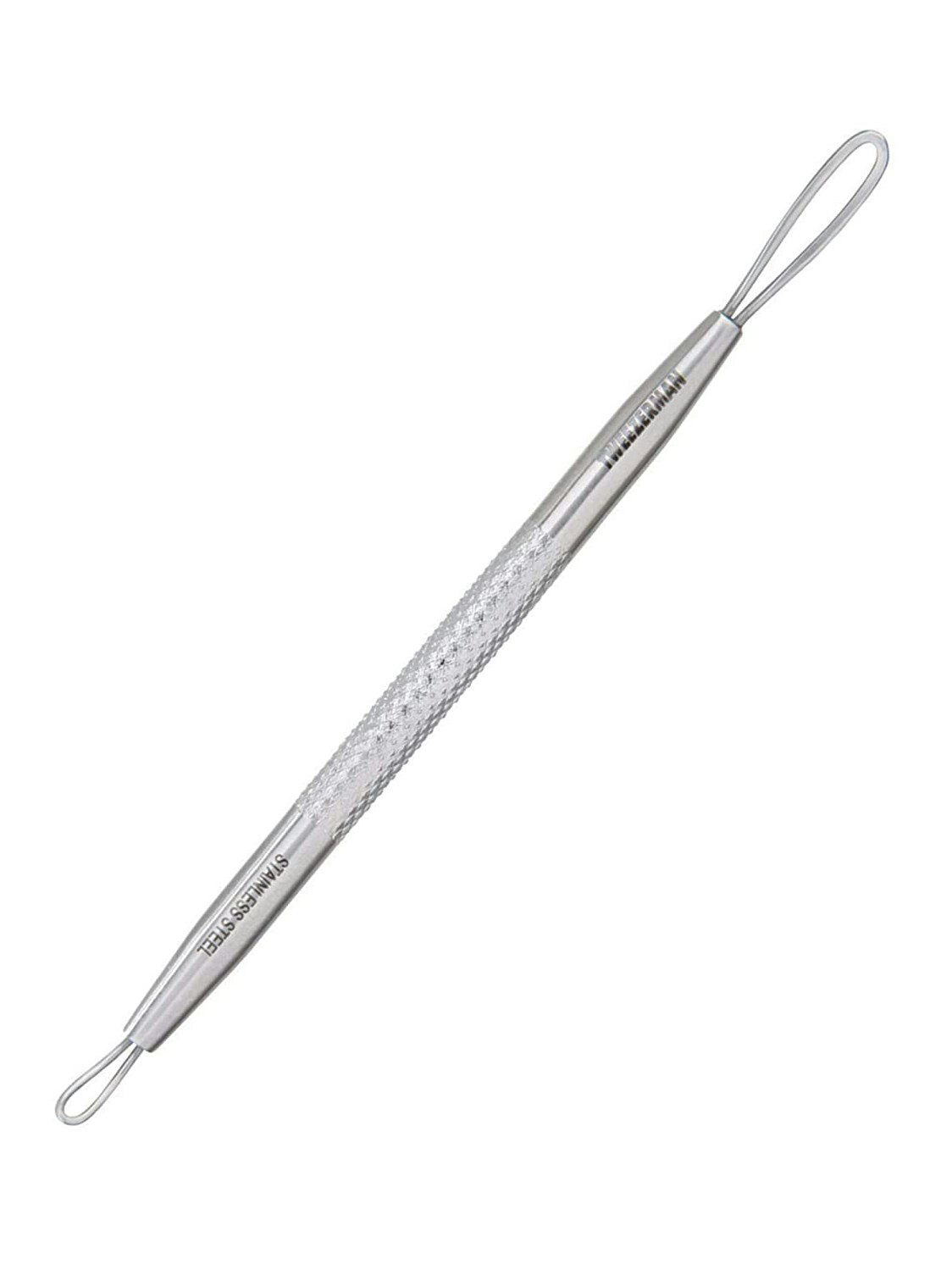 You should also hold off on your clog-clearing campaign until you've showered. "For the best results, extract immediately after a shower since the skin temperature has been raised," says Rouleau. "This will soften both the skin and the hardened oil within the pore, making for easier extractions." Then, prep the area with a desincrustation solution, which typically has salicylic acid in it. According to Dr. LaTowsky, this step will help open pores and soften sebum, aiding in the ease of extractions. While most of these products are designed for professional use, Paula's Choice® Skin Perfecting 2% BHA Liquid Exfoliant ($30) makes for a decent swap for the DIY set.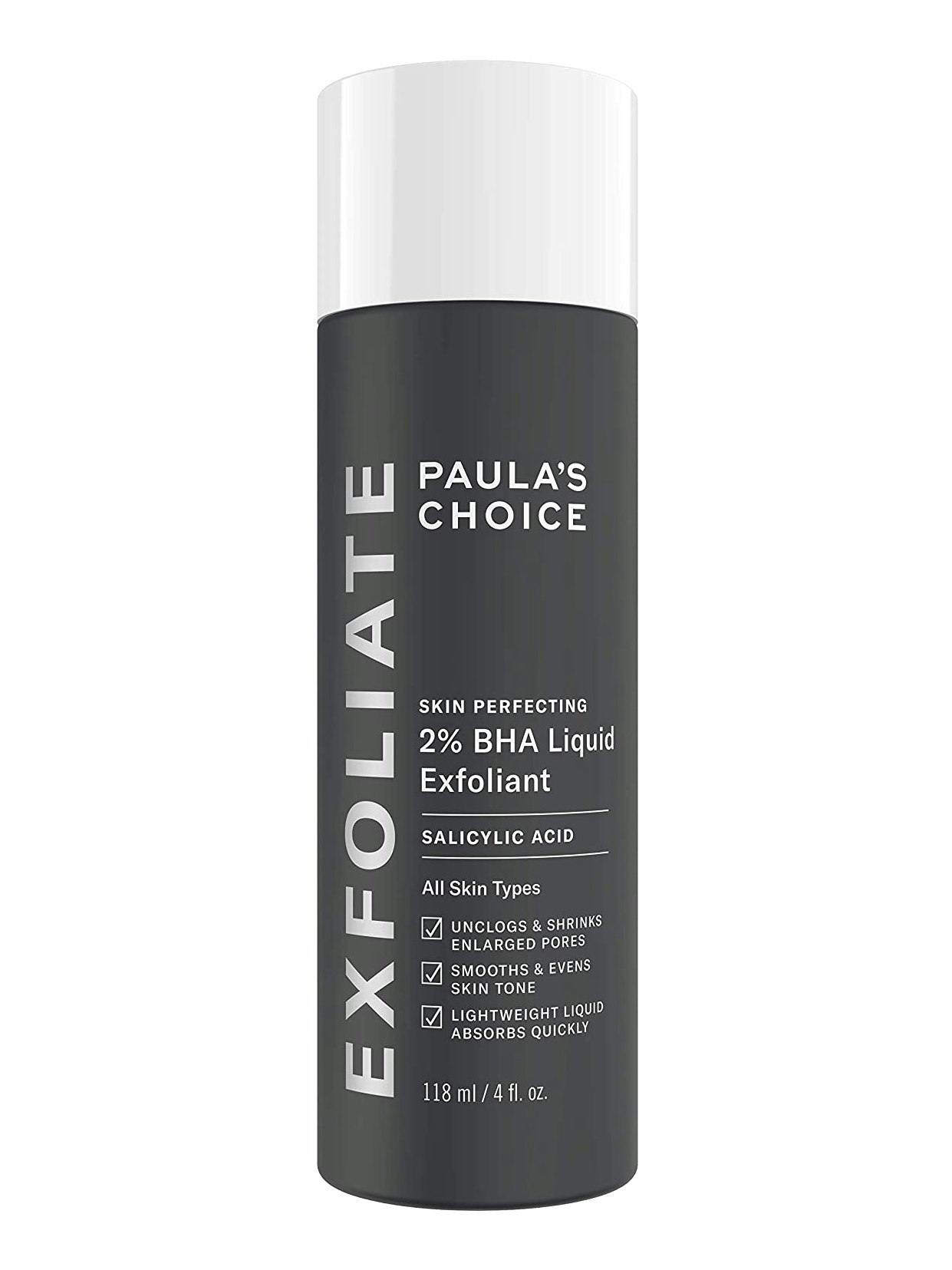 Gently press your extraction tool so that the round, curved end is in contact with skin and on either side of the clogged pore in question. Apply slow, even pressure and occasionally adjust its positioning so you're not putting constant pressure on one area, says Rouleau. "If the blackhead does not release easily, do not continue to attempt the extraction," she adds.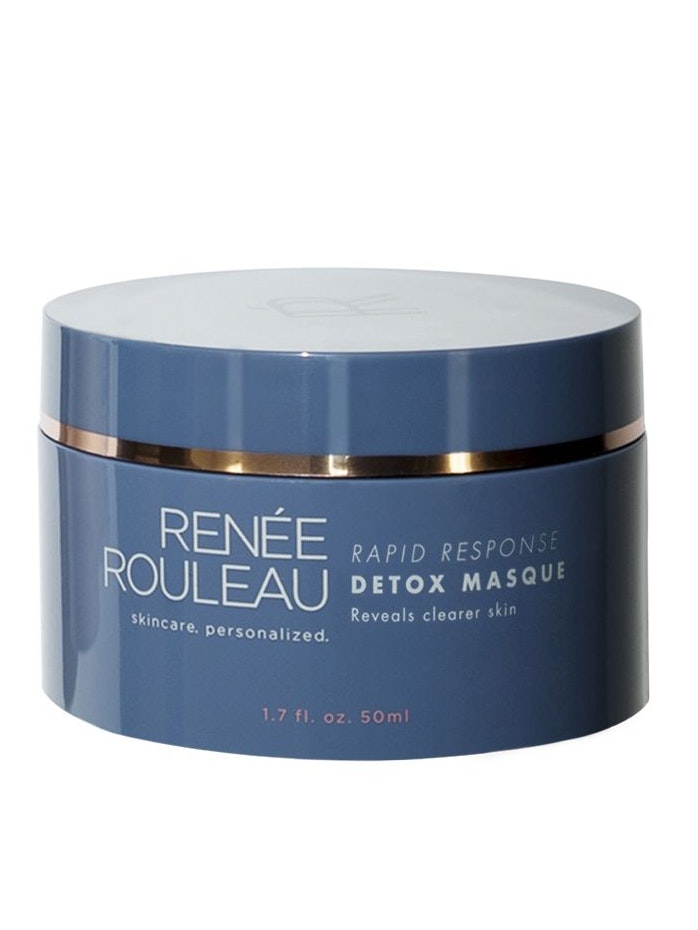 If it does come out, follow up with a gentle product. "After extractions, your main priority should be to soothe the skin and help calm any irritation or redness," says Dr. LaTowksy, who recommends applying a mask that contains calming ingredients rather than rich creams. Renée Rouleau's® Rapid Response Detox Masque ($66) contains soothing allantoin and hydrating hyaluronic acid, while True Botanicals® Pacific Glacial Clay Detoxifying Mask ($75) offers clay to purify without drying skin.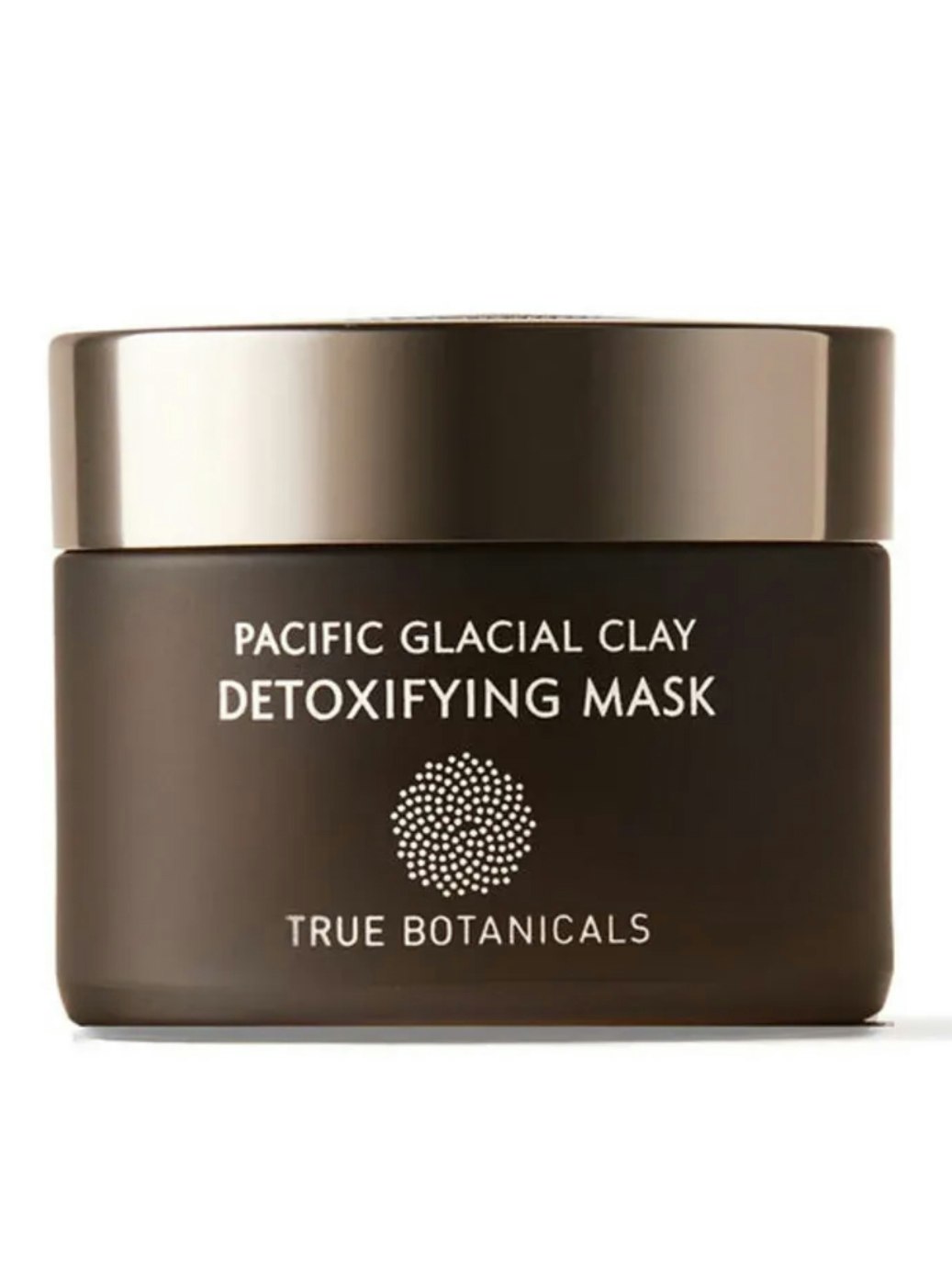 And if your blackhead doesn't come out — or you'd just rather err on the side of caution — then consider topical products to treat it instead of a tool at all. "For an alternative to at-home extraction tools, I suggest opting for an exfoliating agent, such as glycolic or lactic acid," Dr. LaTowksy says. We're fans of BeautyRx® Skincare Tetrafoliant® 10% Peel Pads ($70), which boast 10 percent glycolic acid and soothing green tea. Whichever method you choose, your blackhead won't be around for long.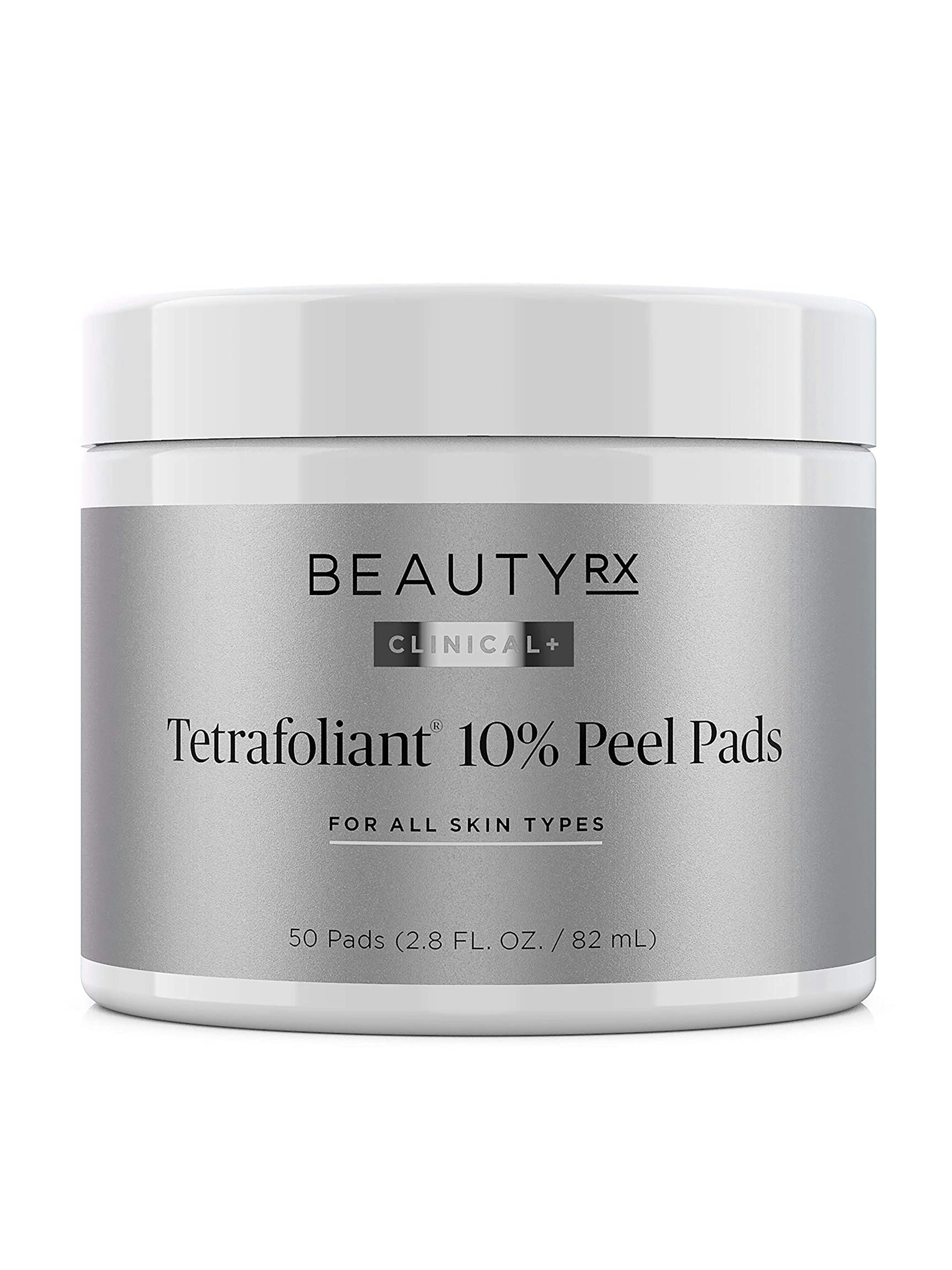 Learn more about blackheads:
Some complimentary products were provided to the author for the purpose of writing this article.

Product prices may vary from the time this article was written.

Allergan® may receive commissions for purchases made through links in this article.